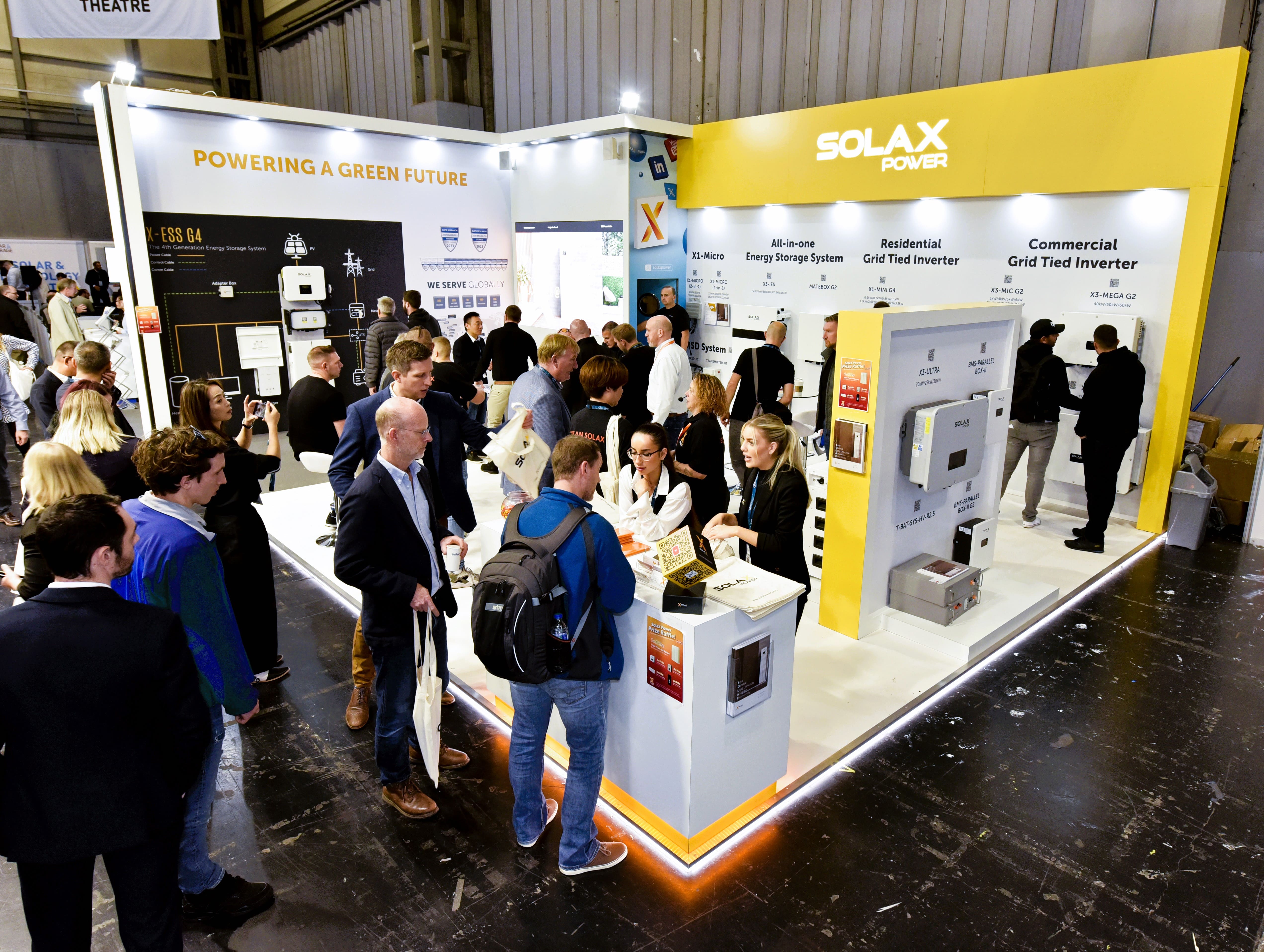 The solar energy industry is continuing to evolve and expand, and key players like SolaX are at the forefront of this transformation. In an exciting development, SolaX made a significant impact at the Solar & Storage Live UK 2023 event, showcasing our cutting-edge technologies and commitment to a sustainable energy future.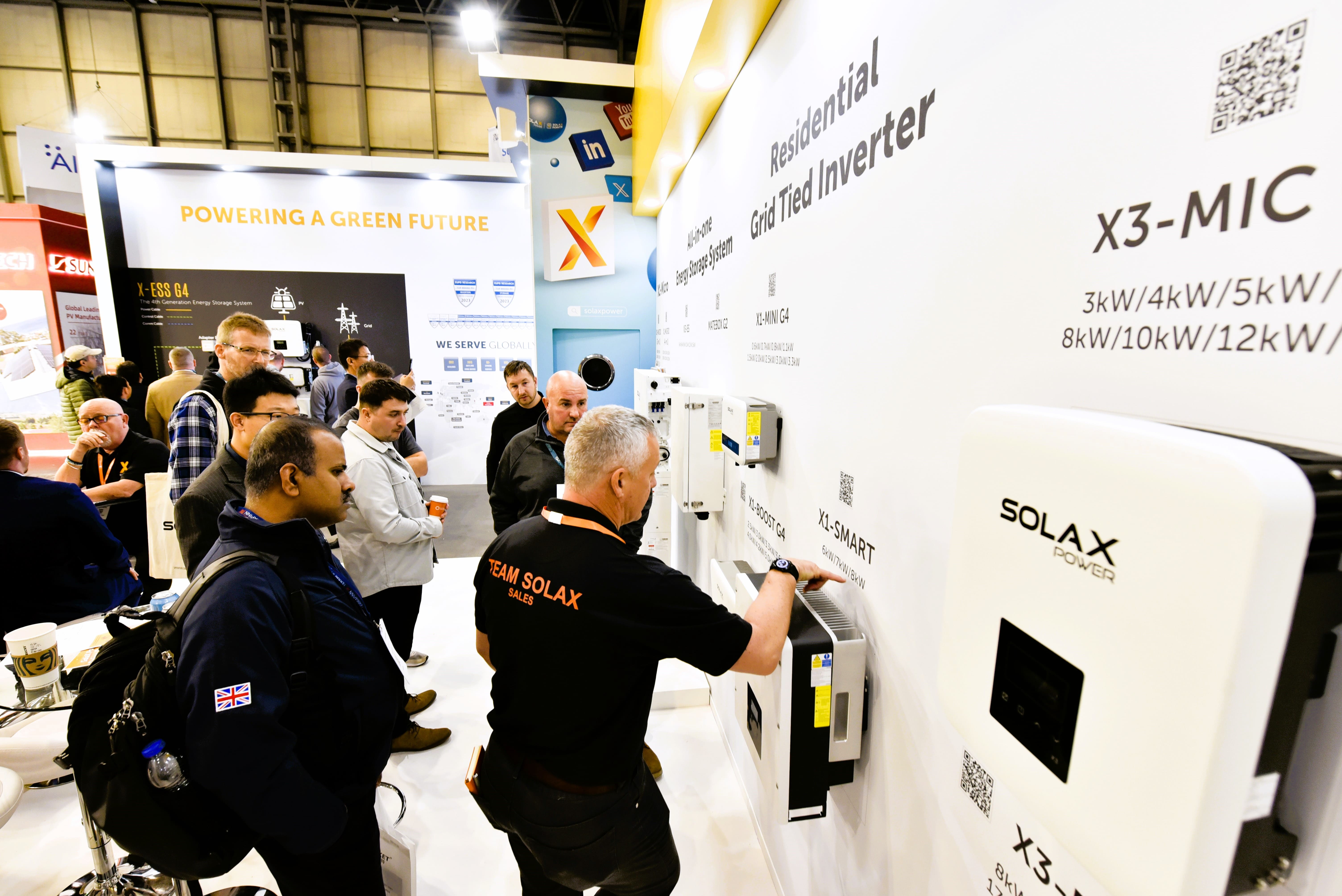 Solar & Storage Live UK is one of the premier annual events for the solar and energy storage sectors, and this year's edition did not disappoint. Held in the bustling city of Birmingham, the event drew professionals, experts, and enthusiasts from around the world to explore the latest trends, innovations, and solutions in the renewable energy sector.
The United Kingdom's solar power market is poised to hit 15 GW by year-end, with projections indicating a surge to 43 GW within the next five years. This growth reflects a robust compound annual growth rate (CAGR) exceeding 23.53% during the forecast period. As of May 2023, the United Kingdom boasts a cumulative solar capacity of 15.1 GW spread across 1,334,453 installations, marking a significant 6.4% increase (911 MW) since May 2022. In terms of annual increments, this stands as the most substantial rise observed since December 2017.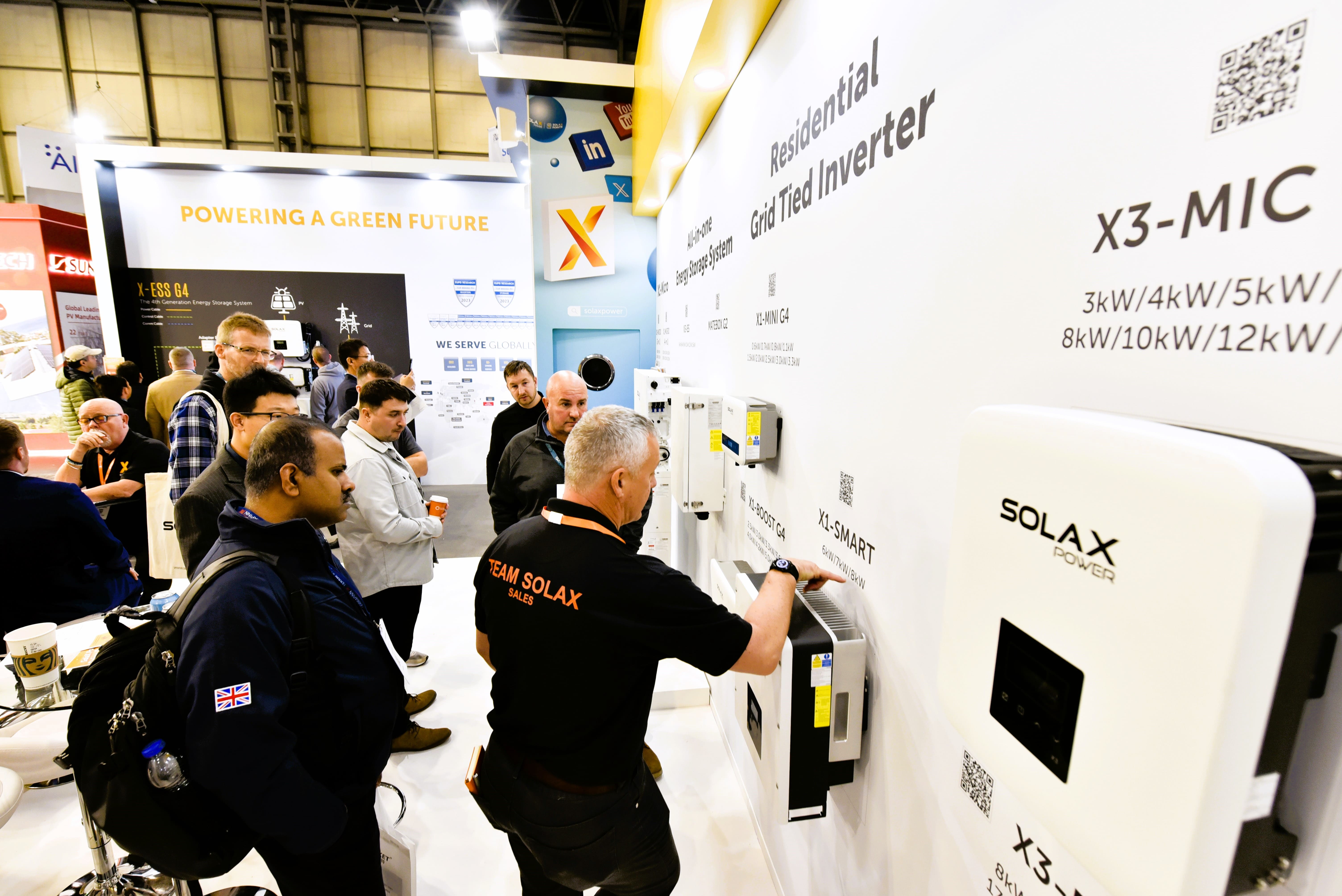 New X1-BOOST G4 and X1-MINI G4 were highlighted at the SolaX Booth for their impressive features. For higher yield efficiency, X1-BOOST G4 has two MPPT channels with a voltage range of 40-560V. As for X1-MINI G4, it is lighter and more compact given its 5.2kg weight, making it probably the lightest product in its power segment available on the market today. Both X1-BOOST G4 and X1-MINI G4 have a built-in global MPP scan and support 200% oversizing DC input, which is highly adaptable to the high-power modules in the current market.
The C&I on-grid inverters made quite an impression on those who stopped by the booth of SolaX. In order to guarantee the highest possible power output, the X3-FORTH has 12 MPPT, 32A of input current, and 150% of excess PV power. The X3-MEGA G2 is also outfitted with a number of noteworthy characteristics, such as an astounding efficiency of 98.4% and a maximum DC voltage of 1100V. Because it has an IP66 certification, the X3-MEGA G2 may be installed outside, and it has the capability of being linked to four different panel arrays.
During the exhibition, X-ESS G4 attracted huge attention with its all-in-one elegant design. It features 16A Max. input current that supports all components, fast charge and discharge, 30min quick installation. Moreover, X-ESS G4 is compatible with EV Charger. Through communication between the smart EV charger and X-ESS G4, it forms an intelligent photovoltaic, storage, and EV charging energy system. This enables zero-cost charging so that clients can enjoy the convenience of solar power in daily driving.
SolaX's presence at Solar & Storage Live UK 2023 was not limited to product discussions. We also showcased their existing product portfolio, giving attendees an opportunity to witness the quality and reliability of their inverters and energy storage systems. This practical demonstration allowed visitors to understand how SolaX products can help them harness the power of solar energy for a more sustainable and economical future.