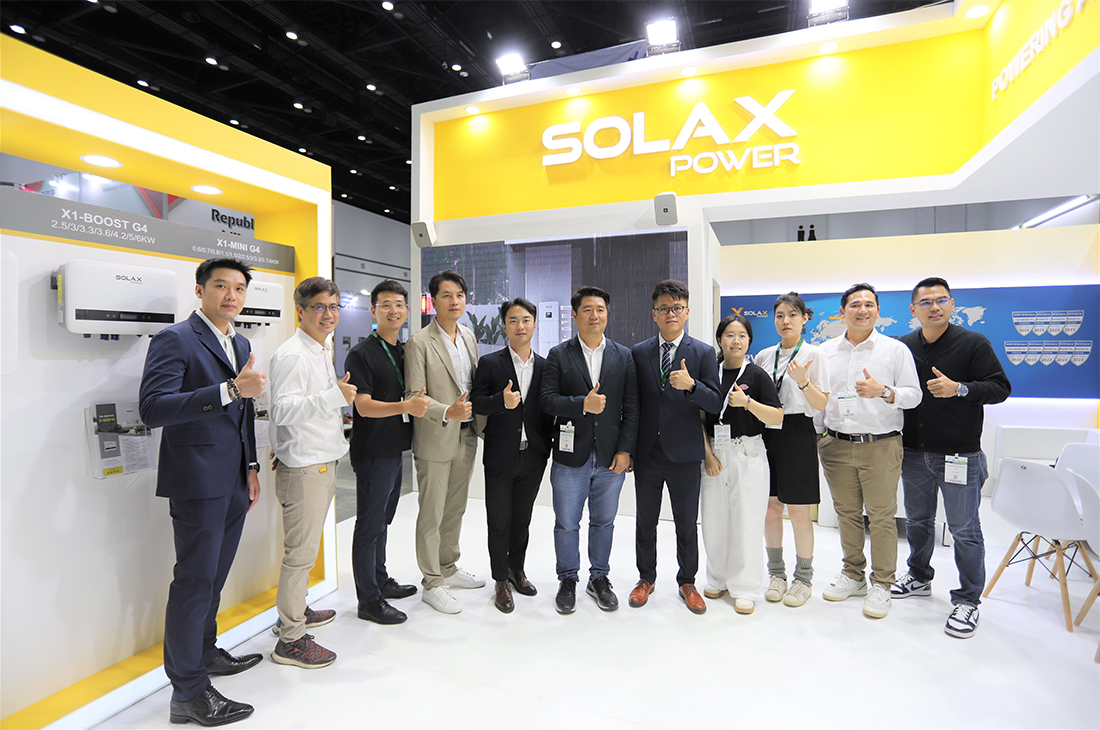 SolaX, as a leading global manufacturer of solar inverters and energy storage solutions, has participated in the ASEAN Sustainable Energy Week (ASEW) 2023, which will be held from 30 August to 1 September 2023 at QSNCC, Bangkok, Thailand. ASEW is ASEAN's largest and most comprehensive energy and environment exhibition, featuring cutting-edge technologies, innovations, and solutions in renewable energy.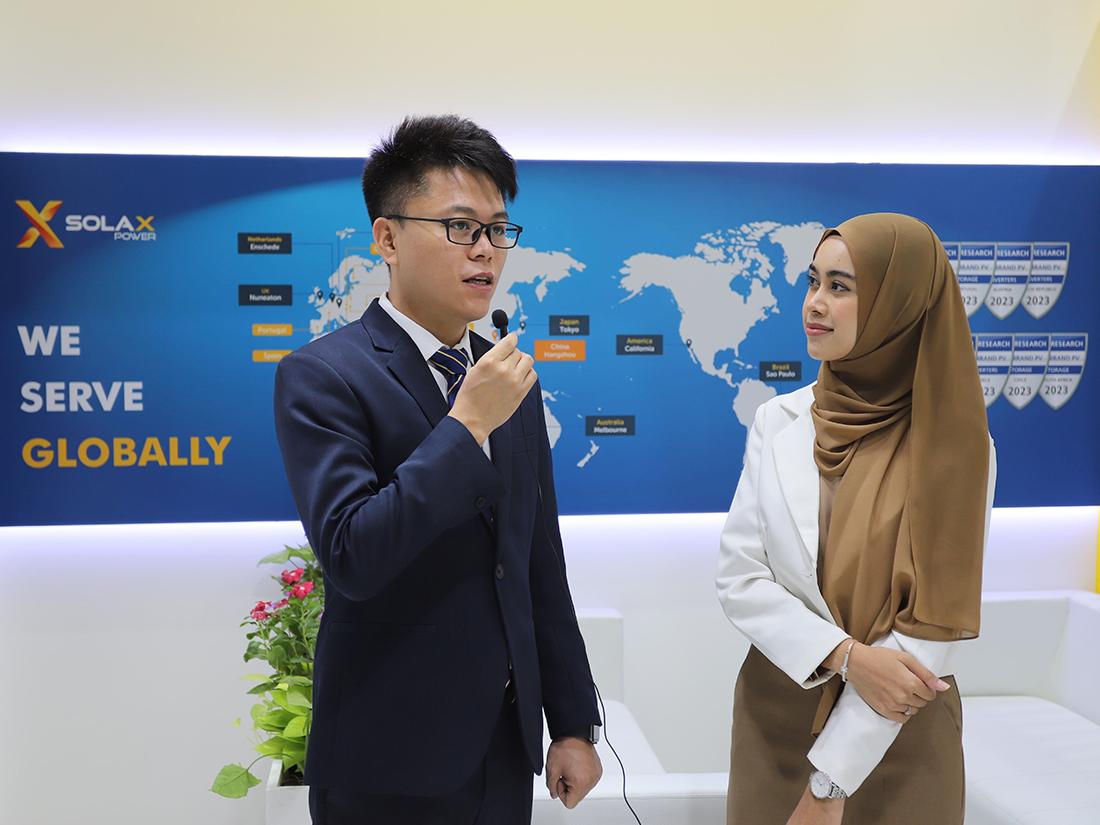 SolaX will showcase its high-efficiency residential and commercial solutions in Thailand. SolaX's products have a wide range of MPPT, can control heat pumps and other smart loads easily, increase photovoltaic power generation and control electricity costs. SolaX also provides an intelligent monitoring system that allows users to view their system performance anywhere in the world through the SolaX Cloud platform.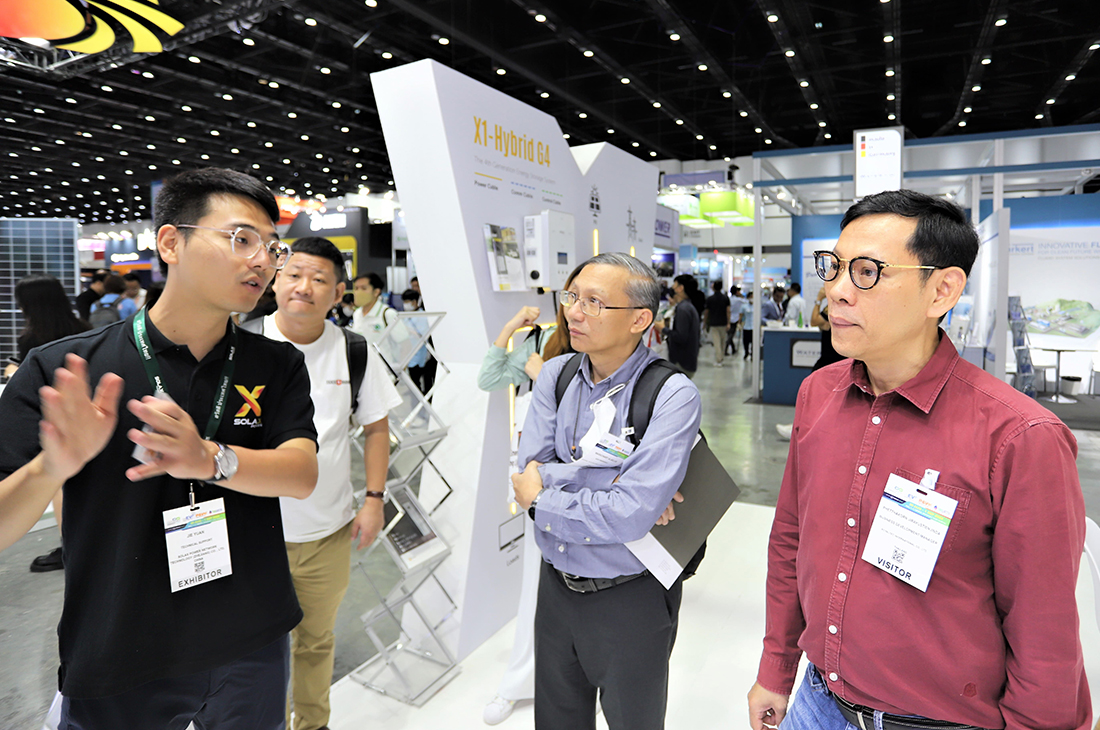 The latest products from SolaX, X1-BOOST G4, and X1-MINI G4, were the star attractions at the SolaX Booth. For higher yield efficiency, X1-BOOST G4 has two MPPT channels with a voltage range of 40-560V. As for X1-MINI G4, it is lighter and more compact given its 5.2kg weight, making it probably the lightest product in its power segment available on the market today. Both X1-BOOST G4 and X1-MINI G4 have a built-in global MPP scan and support 200% oversizing DC input, which is highly adaptable to the high-power modules in the current market.
The C&I on-grid inverters made quite an impression on those who stopped by the booth of SolaX. In order to guarantee the highest possible power output, the X3-FORTH has 12 MPPT, 32A of input current, and 150% of excess PV power. The X3-MEGA G2 is also outfitted with a number of noteworthy characteristics, such as an astounding efficiency of 98.4% and a maximum DC voltage of 1100V. Because it has an IP66 certification, the X3-MEGA G2 may be installed outside, and it has the capability of being linked to four different panel arrays.
SolaX's participation in ASEW 2023 reflects its commitment to driving the growth of solar energy in the ASEAN region, where the demand for clean and affordable energy is increasing rapidly. SolaX aims to provide its customers with reliable and cost-effective solutions that can help them achieve their sustainability goals and reduce their carbon footprint.
SolaX also looks forward to exchanging ideas and insights with other professionals and experts in the energy and environmental industry at the future Expos. SolaX believes that it will be a valuable opportunity to promote the development of renewable energy and contribute to a greener future for all.