On Oct. 12-14, ZeroEmission Mediterranean 2022, an international expo promoting renewable energy and combating climate change, was held successfully in Italy. This expo included the newest clean energy technology and products from many famous enterprises. This time, at Booth No. E01/D02, SolaX professional team brought energy storage system X-ESS G4 and other on-grid solutions, such as X3 Forth and X3 Mega G2.
The most recent statistics from ANIE Rinnovabili show that Italy deployed more than 1 GW of PV in the first half of this year and its cumulative PV capacity has surpassed 23 GW. At present, rooftop PV continues to drive the Italian solar market, but the large-scale segment also begins to show signs of a real recovery. The nation's National Integrated Plan for Climate and Energy aims for 50 GW of solar by 2030.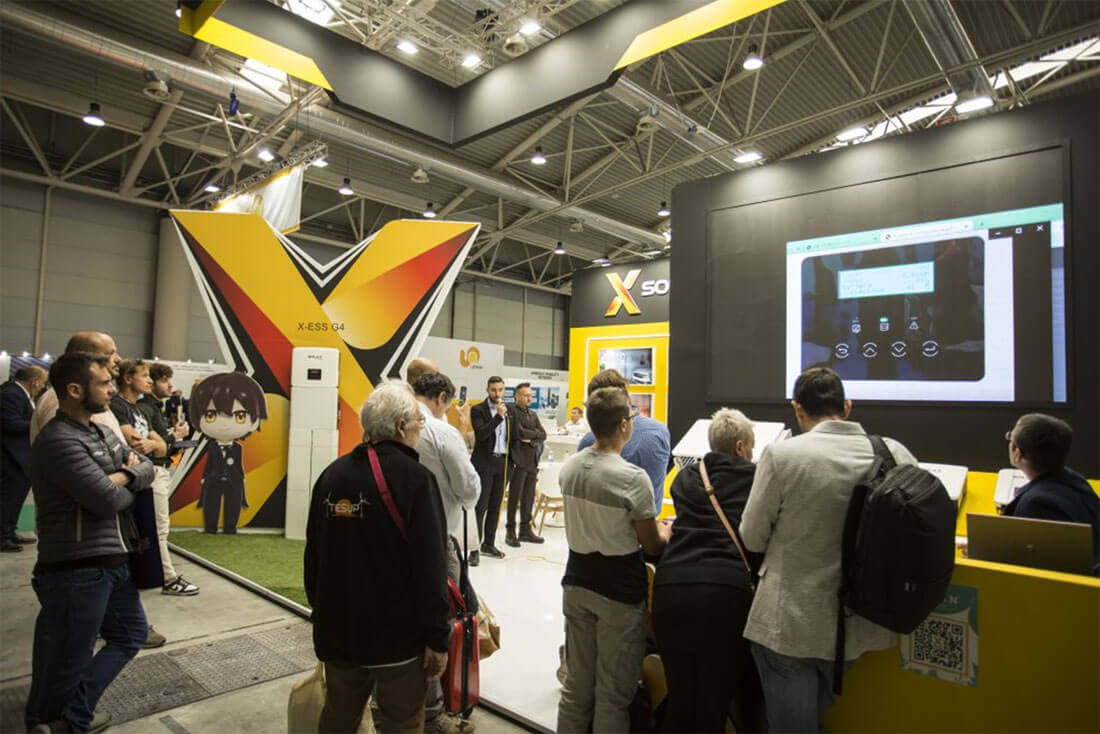 A must-see at the SolaX booth must be the all-in-one residential energy storage system X-ESS G4 since it is compatible with multiple home appliances, like Heat Pump, EV Charger and Diesel Generator. This enables the residents to maximize the storage of excess power, and intelligently control the working mode of the storage system to achieve an uninterrupted power supply. The off-grid mode switching time is less than 15ms, also on-grid & off-grid parallel energy storage systems can be achieved by either the single-phase systems or three-phase systems.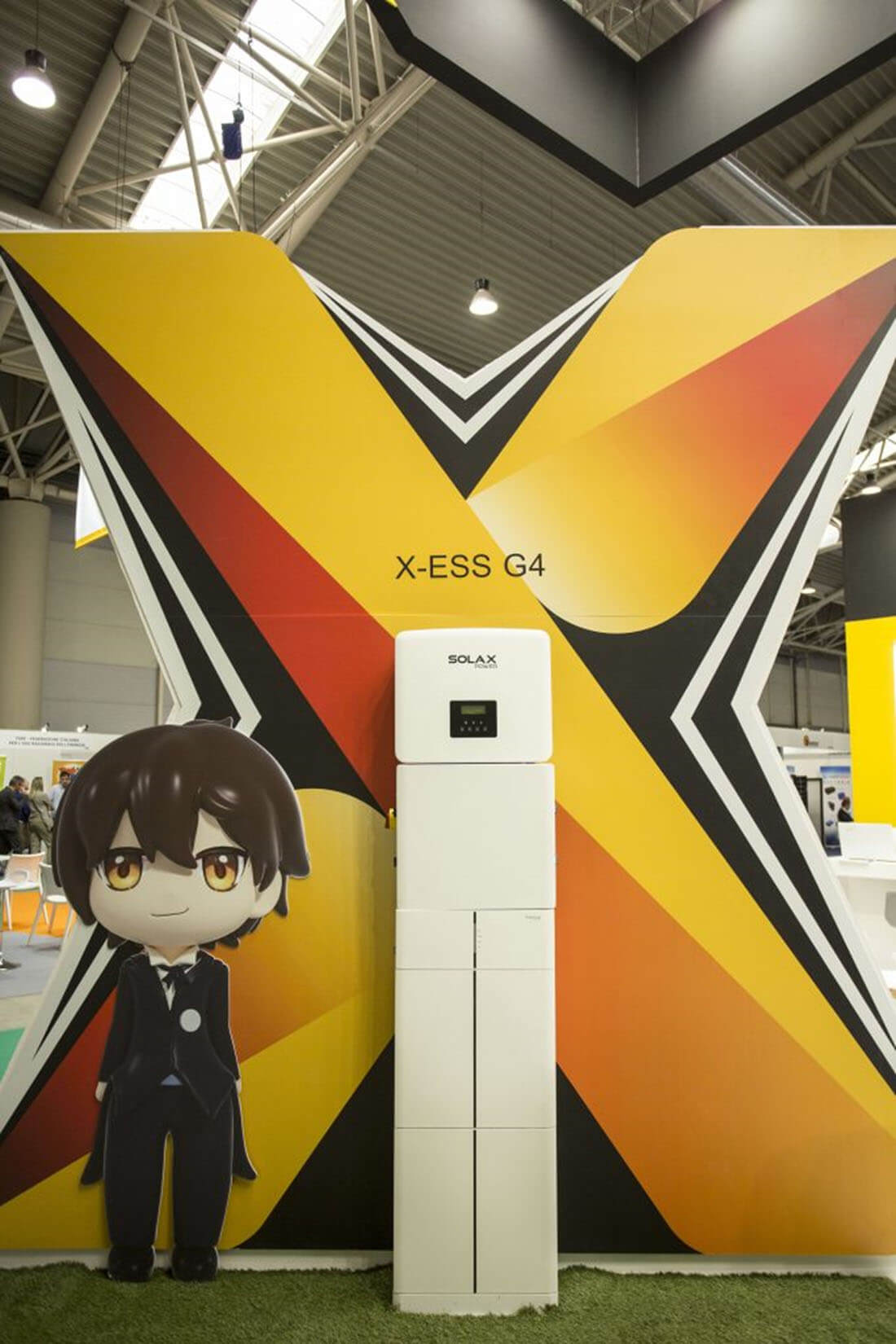 In addition to the energy storage system, the on-grid inverters, X3 Forth and X3 Mega G2 are also noteworthy. They are perfect for commercial C&I PV installations. X3-Forth features 12 MPPT, 32A input current and 150% oversized PV power to ensure the maximum power yield. It can provide as great as 125kW for 380V output, and 150kW for 500V output. X3 Mega G2 is also equipped with a number of standout features, including a massive 98.4% efficiency, and a maximum DC voltage of 1100V. The IP66 rating of the X3 Mega G2 allows for outdoor installation, and it can be connected to 4 separate panel arrays.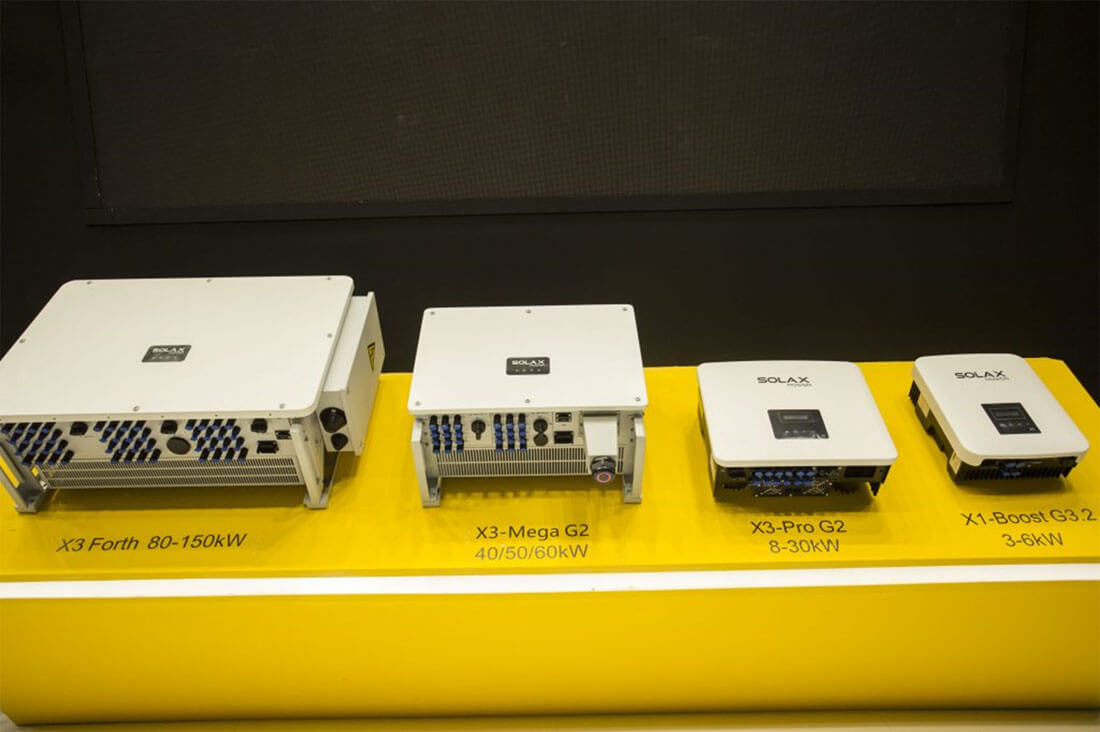 With a global reach, SolaX has a professional Italian team that is made up of experts with in-depth knowledge of Italy's market and extensive experience in handling specifically Italian issues. SolaX will undoubtedly contribute a lot to Italy's climate targets since the recovery of this country's solar sector.