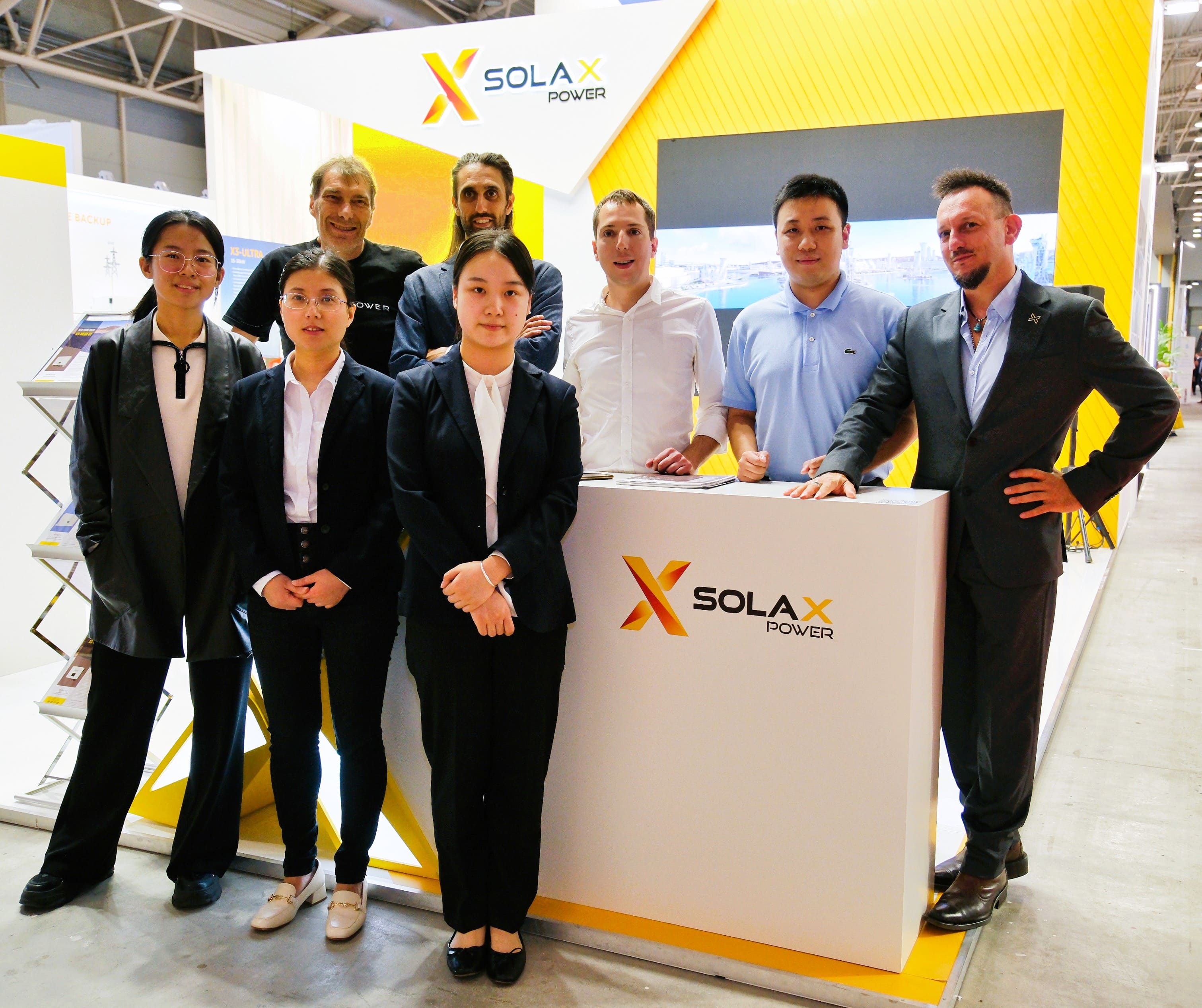 The Zeroemission Mediterranean 2023, dedicated to showcasing the latest advancements in sustainable energy and eco-friendly technologies, was a resounding success. SolaX's participation in the event underscored our commitment to driving the clean energy revolution and addressing the climate crisis. Let's explore SolaX's presence at the ZEROEMISSION MEDITERRANEAN 2023 and how we are making significant strides in the renewable energy sector.
At this Expo, SolaX demonstrated our unwavering commitment to advancing sustainable energy solutions. The impressive booth showcased an array of innovative products, including advanced solar inverters and energy storage systems designed to maximize the efficiency of solar power generation. These technologies are pivotal in the global fight against climate change and the transition to a low-carbon future.
In comparison to the Gen 3, the newly unveiled X1-BOOST G4 features a fresh look. It is smaller and lighter, measuring 404x274x146 mm and weighs only 11 kg. With a wider power range of 2.5-6.0kW, X1-BOOST G4 has a maximum efficiency of 98% (97% for the European version). For higher yield efficiency, the new X1-BOOST G4 has two MPPT (Maximum Power Point Tracking) channels with a voltage range of 40-560V and a built-in global MPP scan. The maximum input current per MPPT is upgraded from 14A to 16A and supports 200% oversizing DC input, which is highly adaptable to the high-power modules in the current market. What's more, 50V ultra-low startup voltage extends the on-grid power generation time of X1-BOOST G4 to produce more electricity steadily and efficiently.
And the C&I on-grid inverters were a big hit with the crowds that stopped by SolaX's exhibit. Maximum power point tracking (12 MPPT), 32A input current, and PV power that is enlarged by 150% all come standard on the X3-FORTH. Notable aspects of the X3-MEGA G2 are its huge 98.4% efficiency and its highest DC voltage of 1100V. The X3-MEGA G2 has an IP66 rating, making it suitable for outdoor use, and supports connections to up to four individual solar panel systems.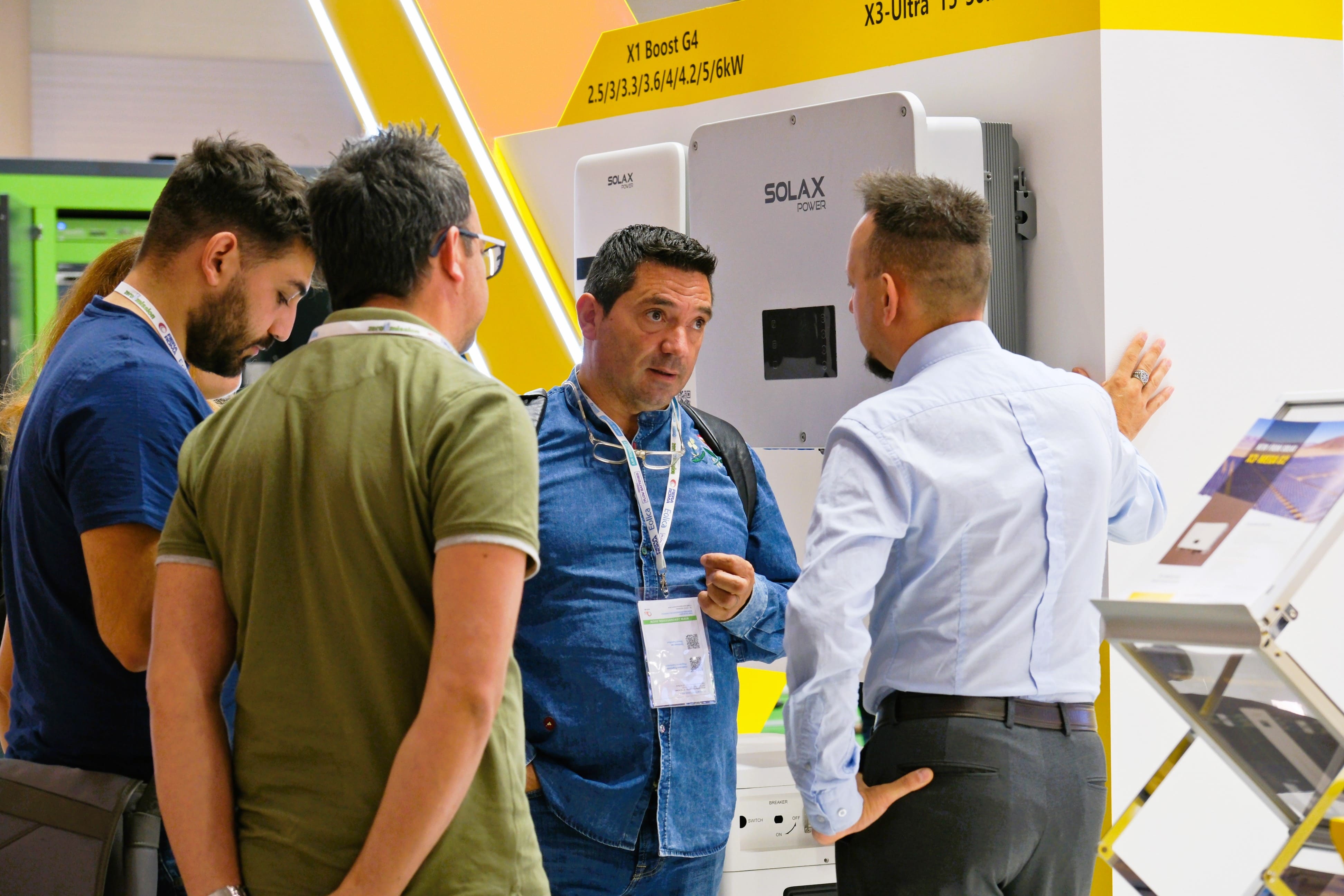 SolaX Power's EV Charger is compatible with all electric vehicles, ensuring that any consumer can use it regardless of the vehicle brand or model. The EV Charger has a compact and elegant design that can be installed easily, even in the most confined spaces. The EV Charger has a high-power output, operating at up to 7.4 kW, which allows it to charge vehicles quickly and efficiently.
SolaX's presence at ZEROEMISSION MEDITERRANEAN 2023 underscores the vital role that private companies play in the transition to a cleaner, more sustainable energy landscape. As the world grapples with the challenges of climate change and environmental degradation, we should all drive innovation and pushing the boundaries of what is possible in the field of renewable energy.
By showcasing products and engaging in meaningful discussions with other enthusiasts, SolaX is contributing to the realization of a zero-emission Mediterranean region and, by extension, a cleaner planet. Our commitment to sustainability and our mission to make solar energy accessible and efficient for all is commendable and inspiring.