The World Smart Energy Week 2023, held in Japan from September 13-15, was an illustrious worldwide exposition showcasing the most cutting-edge developments in the energy industry, and SolaX Power was a featured participant. SolaX, a prominent exhibitor, showcased a variety of on-grid inverters in addition to its flagship J1 ESS-HB Series.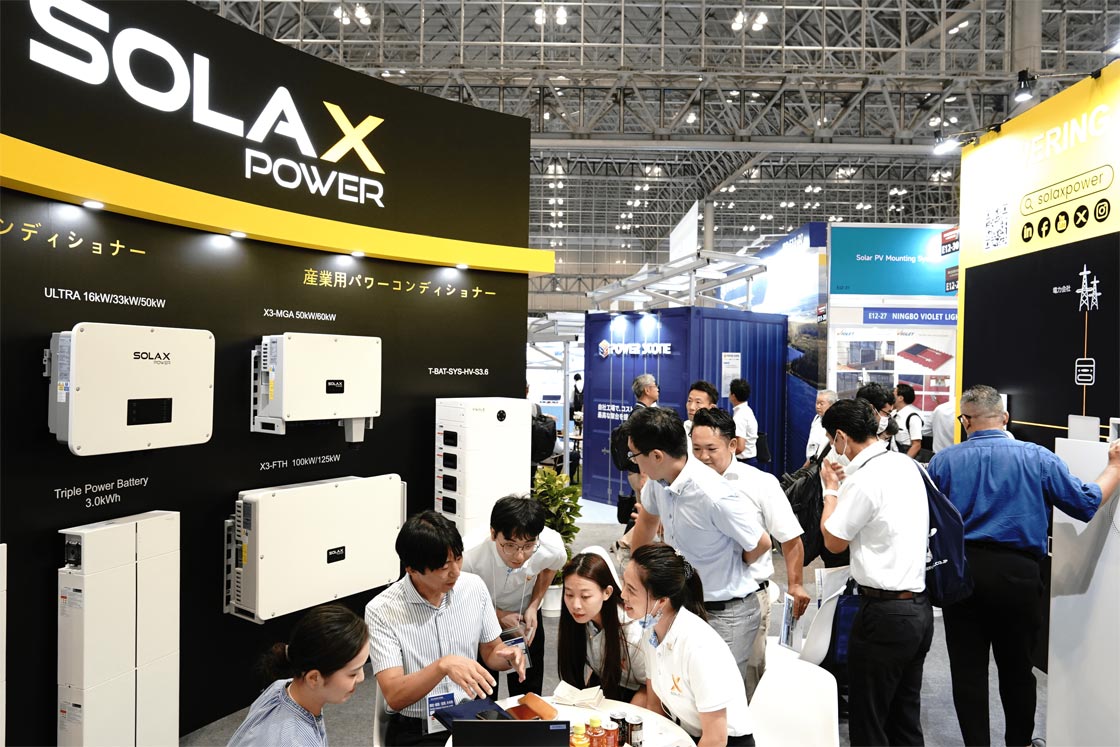 In 2022, Japan installed 6.5 GW of photovoltaic (PV) installations. It is projected that by the end of the fiscal year 2030, Japan's total installed PV system capacity would be about 117.6 GW, providing between 14% and 16% of the country's total power production. The present plan sets a national objective of between 36% and 38% renewable energy in the electrical generating mix by 2030.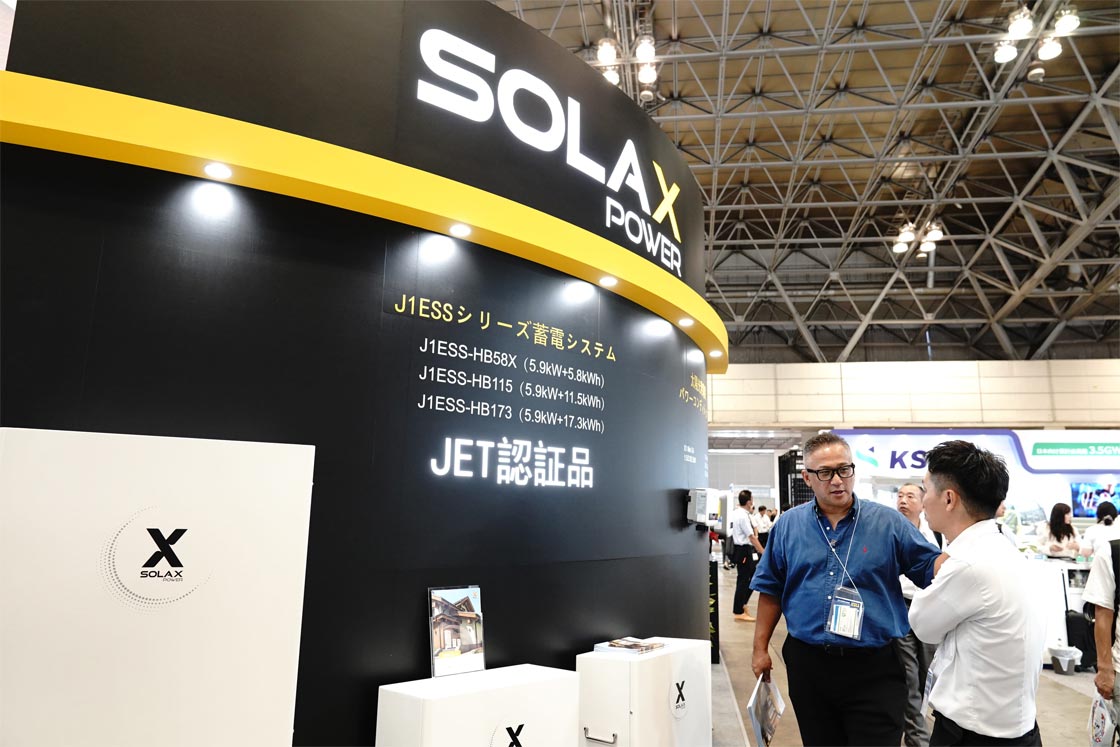 The most stunning product on show is the J1 ESS-HB Series from SolaX Power, which was developed for the Japanese market. With its impressive array of capabilities, this energy storage gadget is an absolute must-see.
The J1 ESS-HB Series looks incredibly sleek and simple because of its all-in-one design. It accepts DC input voltages up to 450V and input currents of up to 14A on either 2 or 3 MPPT input channels, depending on the power segment. Customers can tailor their power needs to their exact specifications, whether that's for the entire house or just one appliance. To further avoid battery depletion, the J1 ESS-HB Series allows for user-configured emergency storage capacity.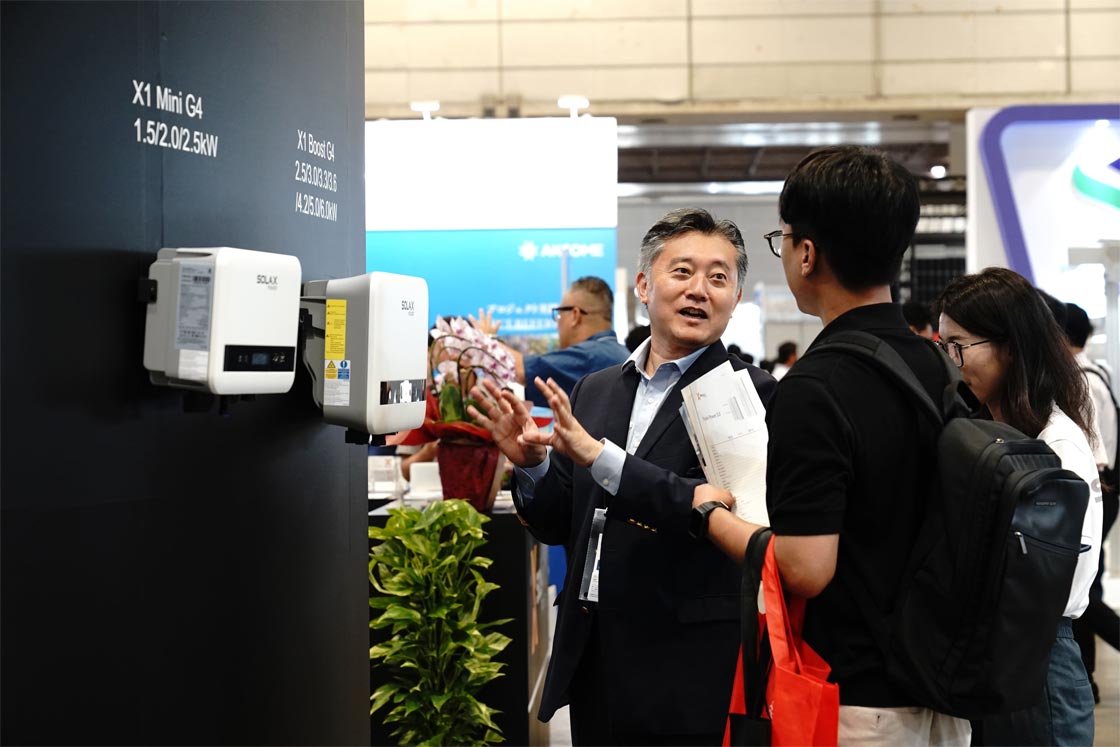 And the C&I on-grid inverters were a big hit with the crowds that stopped by SolaX's exhibit. Maximum power point tracking (12 MPPT), 32A input current, and PV power that is enlarged by 150% all come standard on the X3-FORTH. Notable aspects of the X3-MEGA G2 are its huge 98.4% efficiency and its highest DC voltage of 1100V. The X3-MEGA G2 has an IP66 rating, making it suitable for outdoor use, and supports connections to up to four individual solar panel systems.

Japan's commitment to cutting its carbon output bodes well for the country's solar market. SolaX has put in a lot of work to break into the Japanese market with the J1 ESS-HB Series, and we're eager to finally meet the needs of Japanese consumers. We hope to help make the future a better place for everyone.
SolaX convened solar energy's elite from around the world to share knowledge, form new connections, advance the field through innovation, and more.