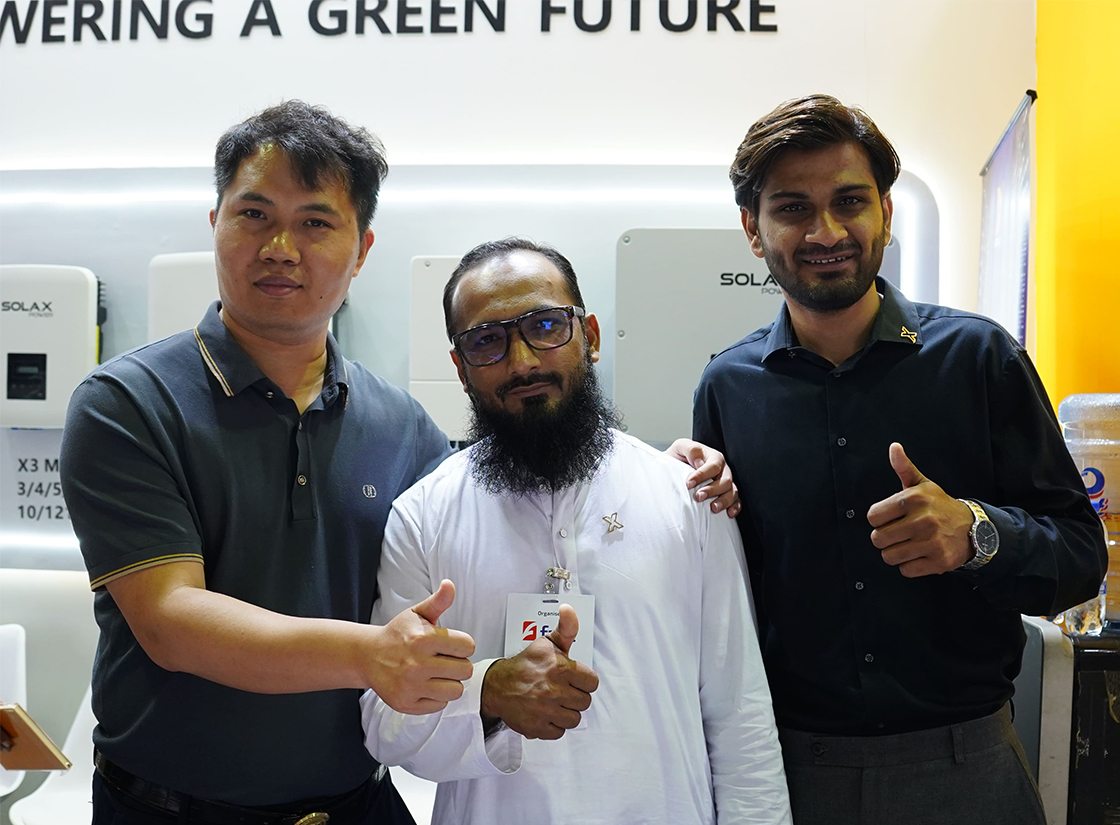 SolaX Expo Review: SolaX has attended the SOLAR PAKISTAN 2023 from September 7th to 9th. SOLAR Pakistan is the only dedicated platform to bring the latest solar innovations and showcasing the largest solar projects in Pakistan providing a unique platform in building partnerships with all government and private sectors in pursuing innovative solutions.
Our team of experts engaged with industry professionals, government officials, and enthusiastic attendees, discussing the importance of sustainable energy solutions and the positive impact they have on the environment and economy. SolaX's presence at SOLAR PAKISTAN 2023 was marked by informative sessions and lively discussions, where we shared insights into the benefits of solar energy and how our solutions can help accelerate Pakistan's transition towards a greener future.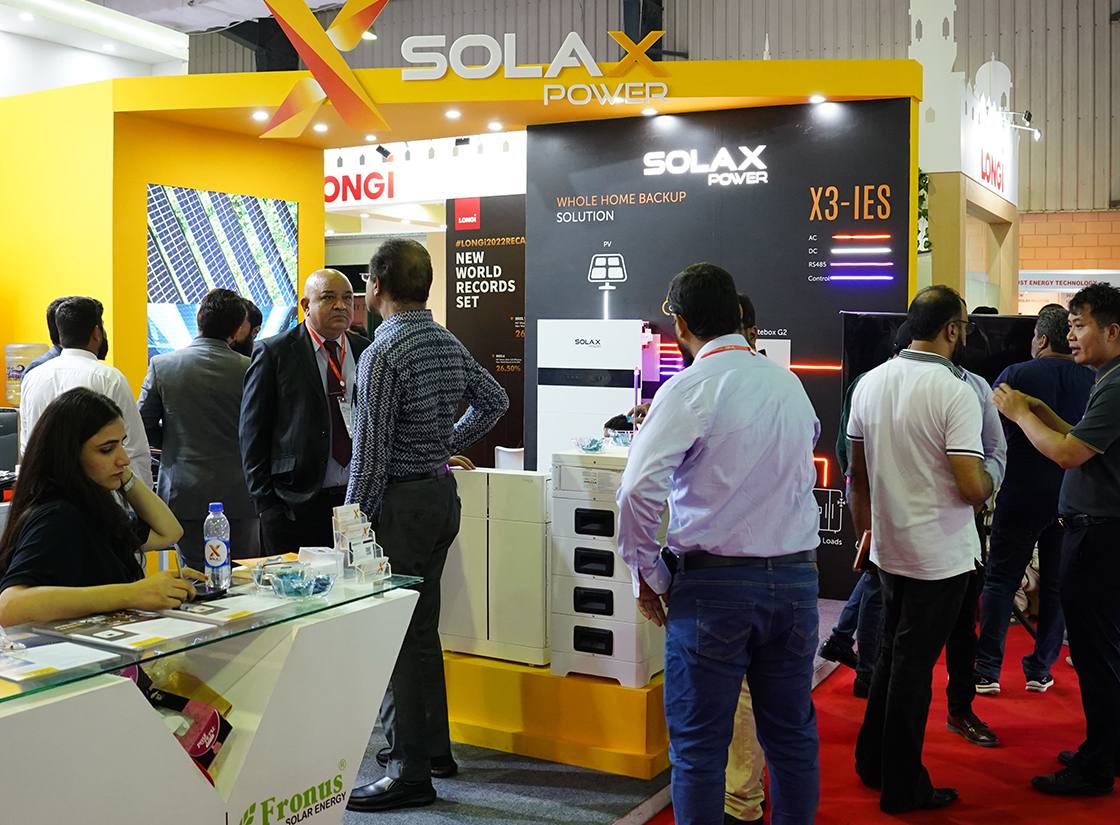 The SolaX Booth showcased the notable characteristics of the X1-BOOST G4 and X1-MINI G4. To enhance the overall efficiency of yield, the X1-BOOST G4 system has two Maximum Power Point Tracking (MPPT) channels, each capable of operating within a voltage range spanning from 40 to 560 volts. on regards to the X1-MINI G4, it exhibits a lighter and more compact design, weighing around 5.2kg. This characteristic positions it as maybe the most lightweight device within its power sector now accessible on the market. Both X1-BOOST G4 and X1-MINI G4 models provide an integrated global maximum power point (MPP) scanning feature and are capable of accommodating a 200% oversizing direct current (DC) input. This characteristic renders them very versatile for use with the high-power modules available in the present market.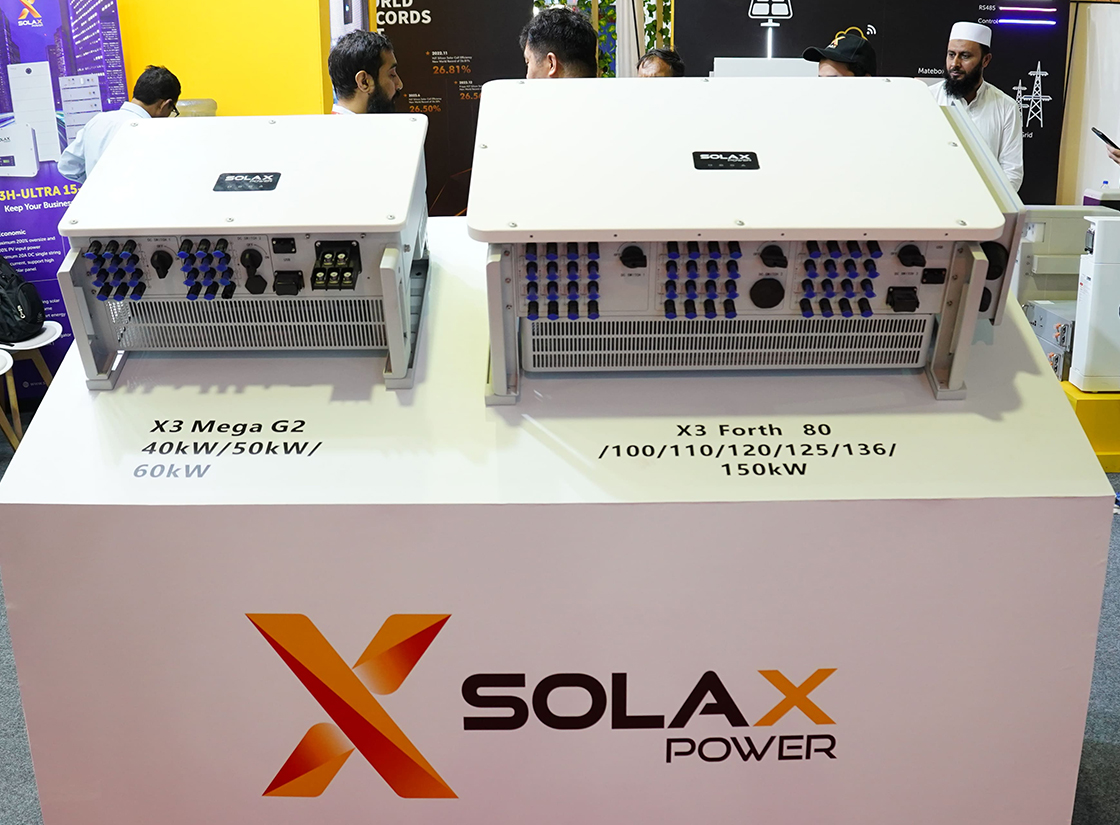 The C&I on-grid inverters manufactured by SolaX garnered significant attention from attendees who visited the Expo. To ensure optimal power generation, the X3-FORTH has twelve maximum power point trackers (MPPTs), capable of handling an input current of 32A and accommodating up to 150% of surplus photovoltaic (PV) power. The X3-MEGA G2 has many notable features, including an impressive efficiency rating of 98.4% and a high DC voltage capability of 1100V. The X3-MEGA G2 has an IP66 certification, enabling its installation in outdoor environments. Furthermore, it exhibits the capacity to establish connections with up to four distinct panel arrays.
The X-ESS G4 garnered significant attention during the presentation because to its aesthetically pleasing all-in-one design. The device has a maximum input current of 16A, accommodating all components and facilitating rapid charging and discharging. Additionally, it boasts a simple installation process that can be completed within 30 minutes. Additionally, it should be noted that the X-ESS G4 is compatible with the EV Charger. The establishment of effective communication between the smart electric vehicle (EV) charger and X-ESS G4 results in the creation of an advanced energy system that integrates solar technology, energy storage capabilities, and EV charging functionalities. This feature allows for cost-free charging, therefore providing customers with the ease of using solar power for their everyday driving needs.
We are proud to have made a significant impact at this influential event, reinforcing our commitment to providing top-notch solar energy solutions that empower individuals, businesses and communities alike.