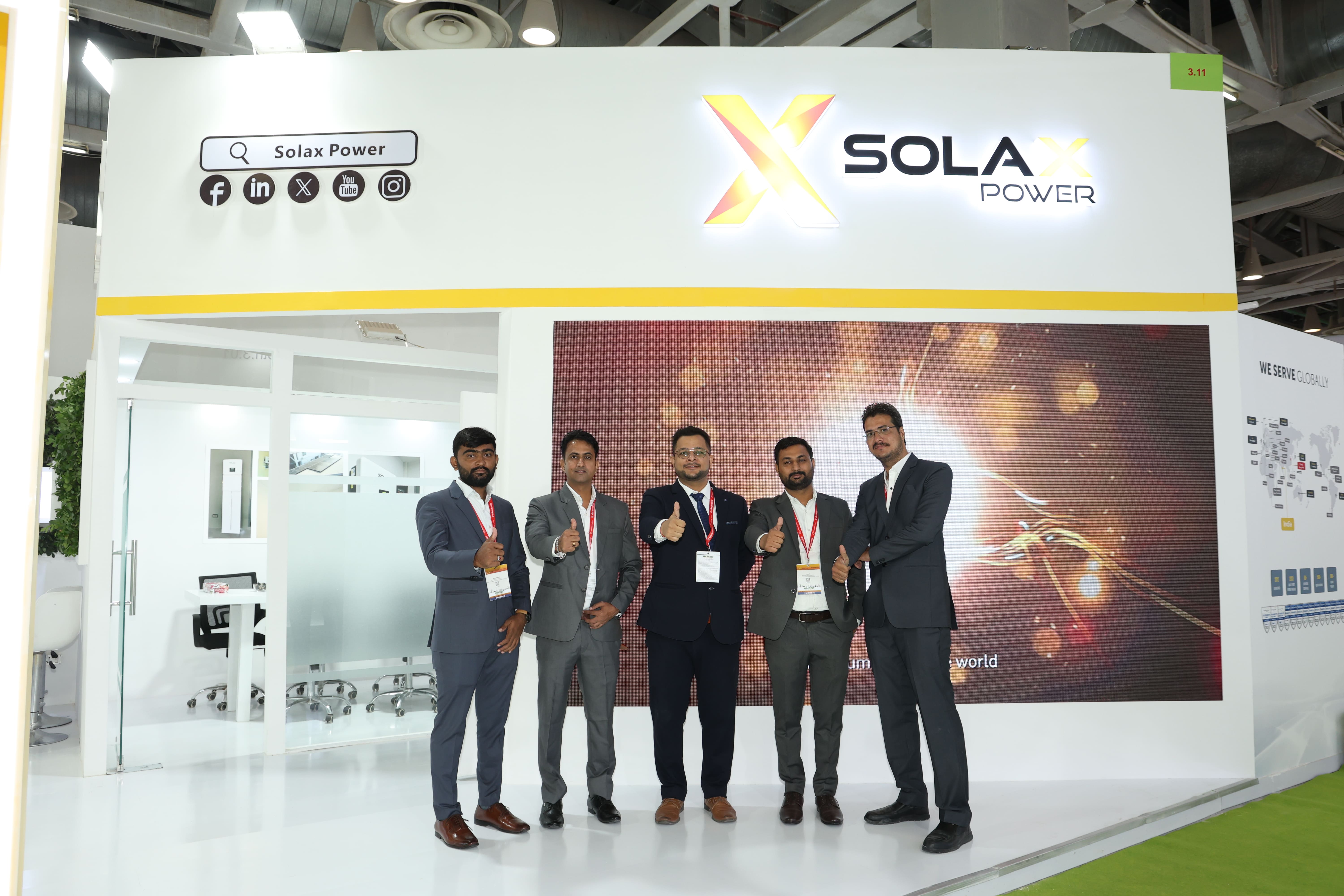 SolaX Review: SolaX, a leading global manufacturer of solar inverters and energy storage solutions, has successfully participated in the Renewable Energy India Expo 2023, held from October 4 to 6 at the India Expo Centre and Mart in Greater Noida. The expo is Asia's largest and most influential event in the renewable energy sector, attracting over 700 exhibitors and 40,000 visitors from across the world.
At SolaX's Booth, the new X1-Hybrid-LV attracted a lot of people. The DC input current of this new product is 16A which is at the world leading level. It can support 200% oversizing PV panels and the max PV input can be 150% oversized. At most 10 pcs of Solar inverters can be paralleled to build single-phase and three-phase power grid systems but no need for parallel box. Furthermore, it can work with solar hybrid inverters, wind and diesel generators to build micro-grid and easily have bigger capacity and more functions. When the power shedding happened, the instant overloading can reach at 200% (PV 50%+BAT 150%) and lasts 10 seconds.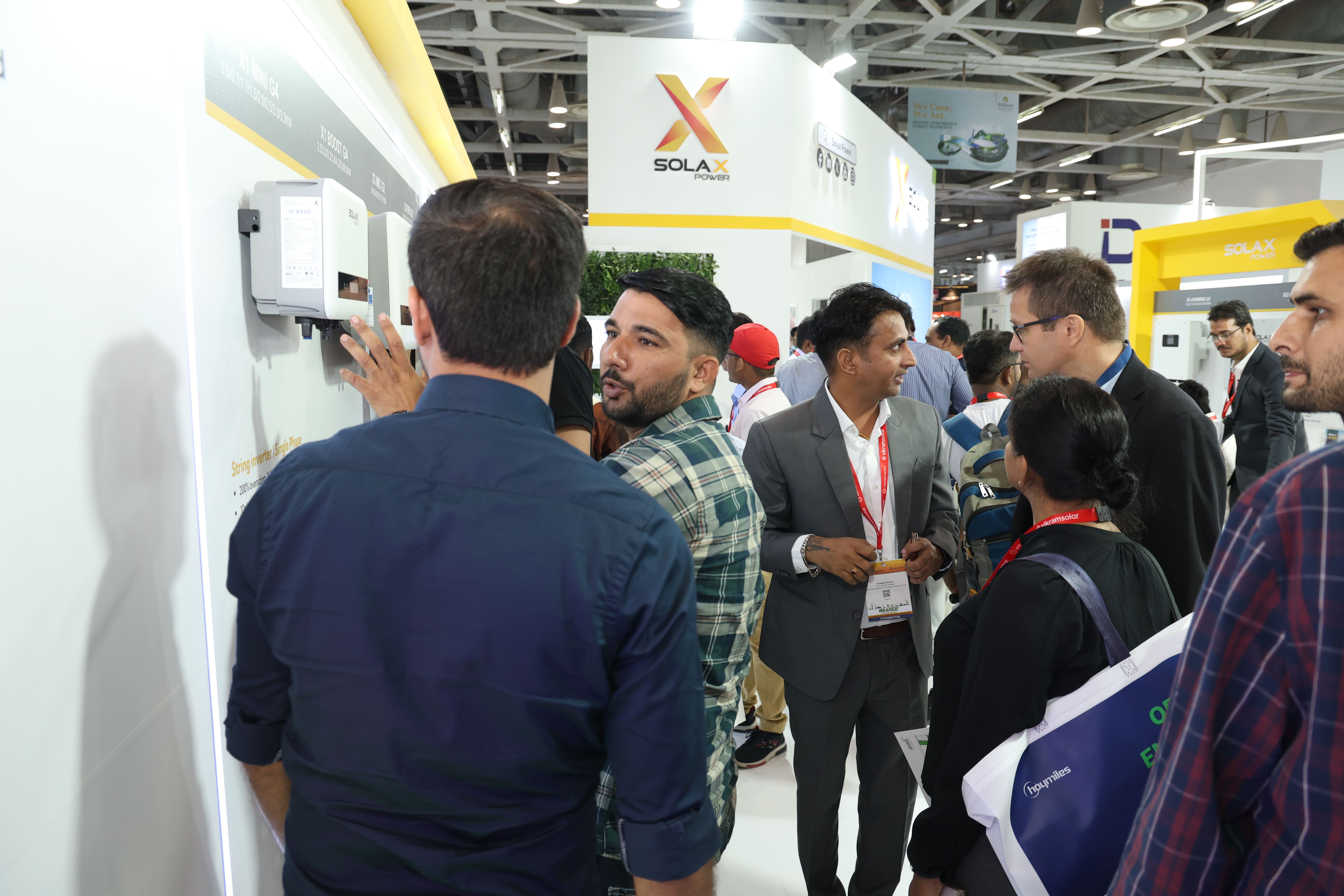 In addition, visitors to SolaX's booth were impressed with the C&I on-grid inverters. X3-MIC G2 and X3-PRO G2 are perfect for small commercial PV arrays. X3-MIC G2 has two MPPT trackers while X3-PRO G2 has three. Both of them can reach a max. efficiency of more than 98%. X3-FORTH features 12 MPPT, 32A input current and 150% oversized PV power to ensure the maximum power yield. X3-MEGA G2 is also equipped with a number of standout features, including a massive 98.4% efficiency, and a maximum DC voltage of 1100V. The IP66 rating of the X3-MEGA G2 allows for outdoor installation, and it can be connected to 4 separate panel arrays.

Large on-grid machines were also on the show, such as X3-MIC G2 from 3-15KW with 2MPPT, X3-MEGA G2 from 40-60KW with max. 6 strings of MPPT and X3-Forth from 80-150KW with up to 12 strings of MPPT. While X3- MIC G2 is the ultimate small commercial or residential solar inverter, X3-MEGA G2 and X3-FORTH are ideal for C&I use. They all offer an IP66 protection rating, a maximum efficiency of more than 98%, and a wide MPPT voltage range to enable more energy harvesting.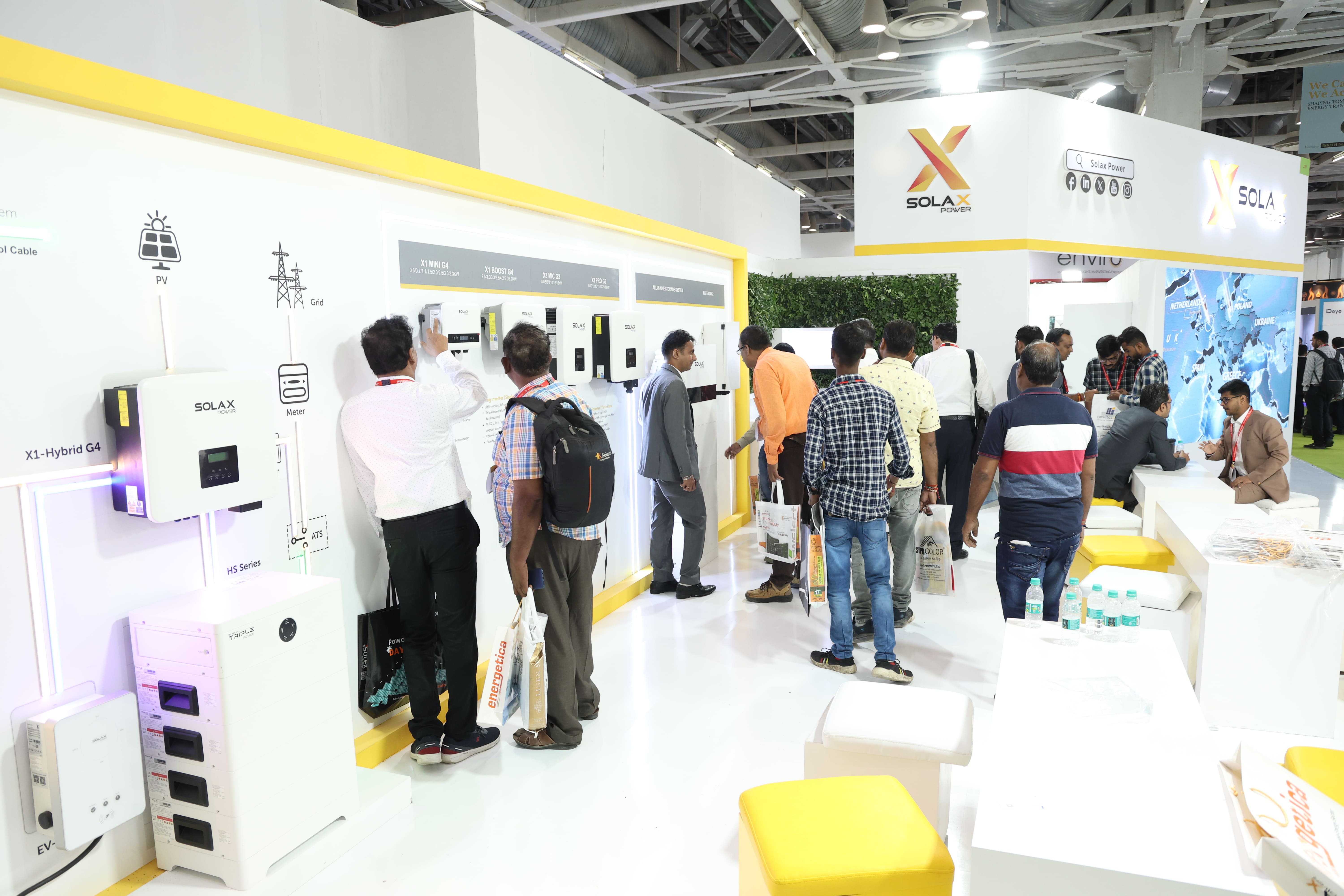 The C&I on-grid inverters made quite an impression on those who stopped by the booth of SolaX. In order to guarantee the highest possible power output, the X3-FORTH has 12 MPPT, 32A of input current, and 150% of excess PV power. The X3-MEGA G2 is also outfitted with a number of noteworthy characteristics, such as an astounding efficiency of 98.4% and a maximum DC voltage of 1100V. Because it has an IP66 certification, the X3-MEGA G2 may be installed outside, and it has the capability of being linked to four different panel arrays.
SolaX's booth attracted a lot of attention and interest from visitors, who were impressed by the company's products and services. SolaX also received positive feedback from existing customers and partners, who expressed their satisfaction with SolaX's performance and support.
SolaX's participation in the Renewable Energy India Expo 2023 was a great success, as it showcased the company's strength and vision in the renewable energy industry. SolaX will continue to innovate and provide reliable and cost-effective solar solutions to customers around the world.