SolaX Power, a leading global manufacturer of solar inverters, batteries, and energy management systems, has attended the RE+ 2023 event in Las Vegas, Nevada, from September 11 to 14. RE+ is the largest clean energy event in North America, featuring the latest technologies and trends in the renewable energy industry.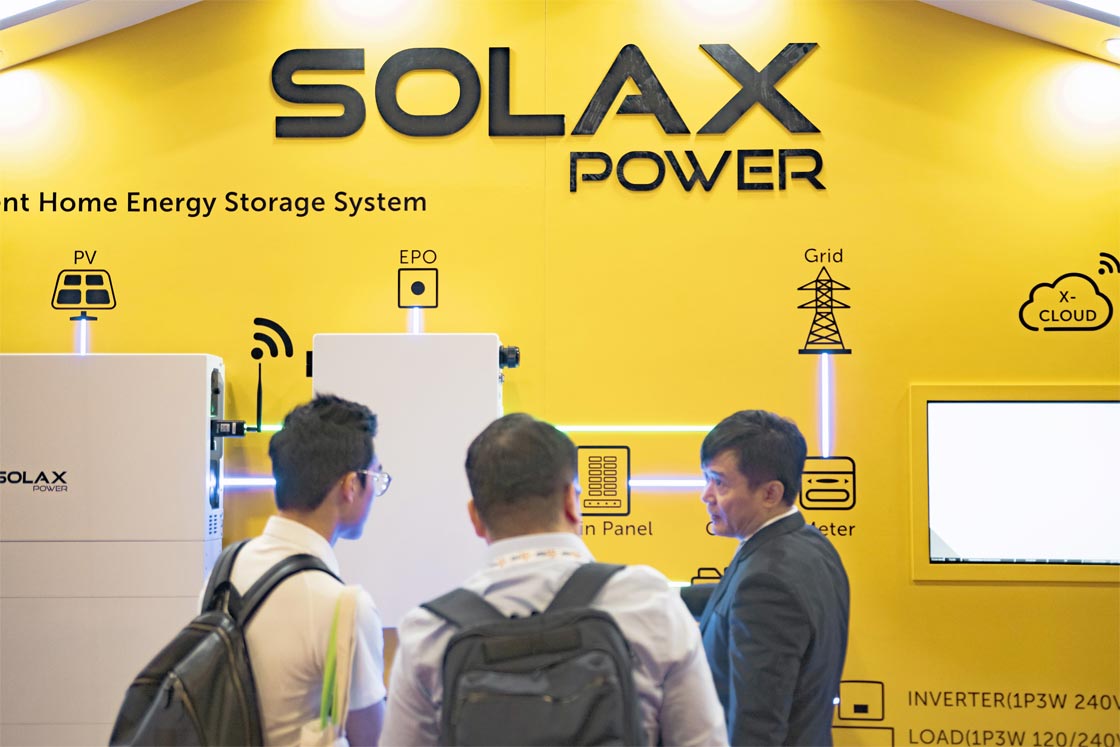 The USA PV market is expected to grow significantly in 2023, driven by the Inflation Reduction Act of 2022, which allocated a record $369 billion in spending for climate and energy measures. The US solar industry installed 6.1 gigawatts-direct current (GWdc) of solar capacity in the first quarter of 2023, a 47% increase from Q1 2022 and a 19% decrease from Q4 2022. This was the best first quarter in the industry's history, led by delayed utility-scale solar projects coming online. Photovoltaic solar (PV) accounted for 54% of all new electricity-generating capacity additions in the first quarter of 2023.
The A1-ESS G2 energy storage technology is something special that SolaX has brought to the American market. In the event of a power outage or other emergency, this system can keep your home's appliances running smoothly and effectively. Not only can the A1-ESS G2 intelligently power the whole house, but customers can also connect just the loads they need to operate smart devices as required or replace their PV system with an AC-Coupled product.
Multiclass load management is also supported by A1-ESS G2. To satisfy the demands of customers, it may classify home loads and prioritize essential loads. Customers may also operate home appliances remotely, whether it's to heat the water before getting home or to turn off the AC when they are out.
Another outstanding feature of the A1-ESS G2 is its all-in-one design, which not only makes the whole system look simple and elegant but also makes installation much simpler. The inverter and battery are designed in a stacked installation, giving the entire system the appearance of a seamless unit creating a seamless appearance for the entire system. Each module is securely connected together via plug-in terminals to eliminate wiring work while allowing for quick installation and plug & play.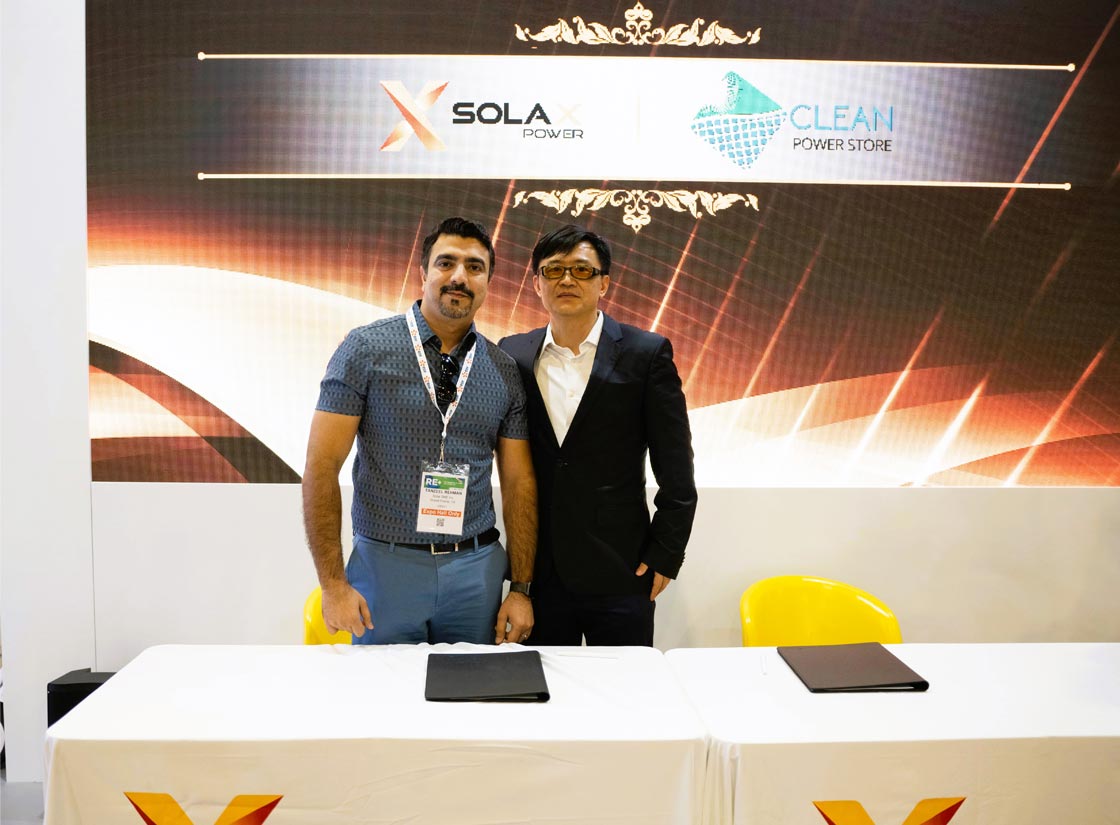 At the RE+, we're excited to announce the signing ceremony between SolaX and CLEAN POWER STORE. It is of great pleasure and honor to announce another partner as a distributor of SolaX Power in the USA. CLEAN POWER STORE is one of the largest distributors of solar equipment in the USA, with a lot of innovations in the form of solar-based products. This partnership marks a significant milestone in the renewable energy industry.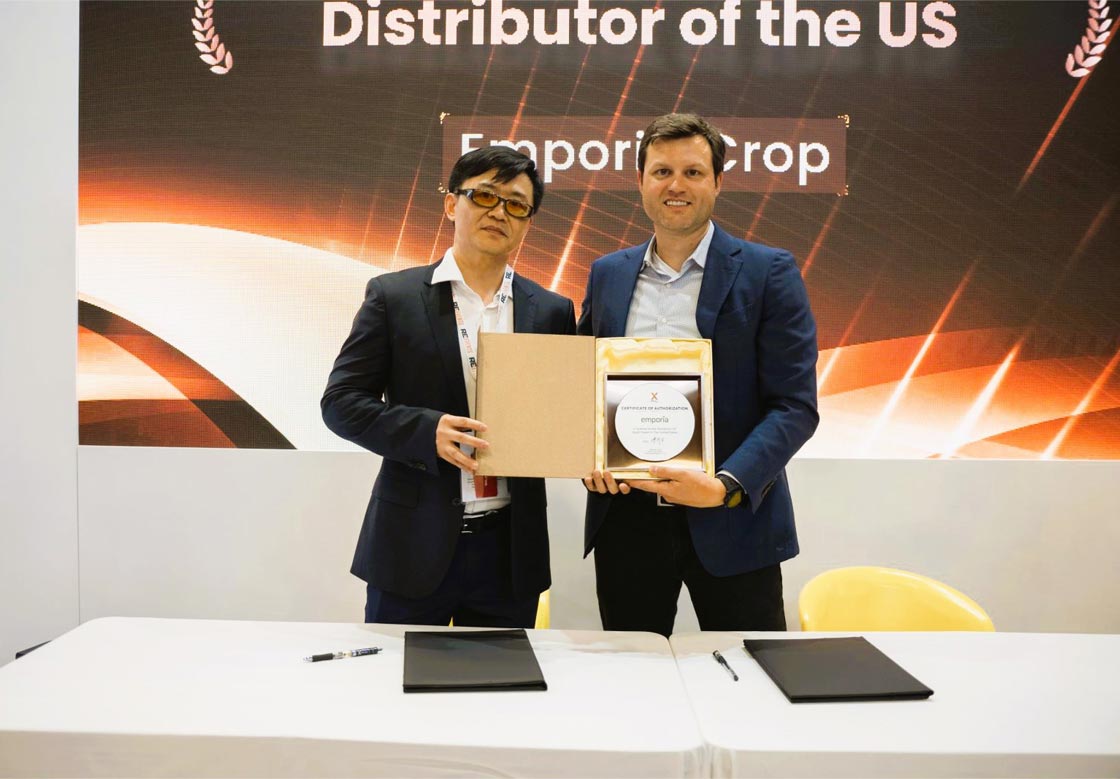 Partners are our valued assets which help drive our growth. SolaX embrace this opportunity as we join hands with Emporia, stepping into the future together. Emporia is on a mission to make home energy more affordable through smart technology. They have always been an inspiration and a steadfast partner with their expertise, innovative thinking and unwavering determination. We firmly believe that our collaboration will accelerate our growth and provide even more outstanding service to our customers.
SolaX's participation in RE+ 2023 has been a great success, as it has displayed its innovative energy solutions to a large and diverse audience of industry professionals, customers, and partners. SolaX Power has also established new connections and collaborations with other leading players in the renewable energy sector. SolaX is committed to delivering high-quality products and services that can help create a green and sustainable future for everyone.