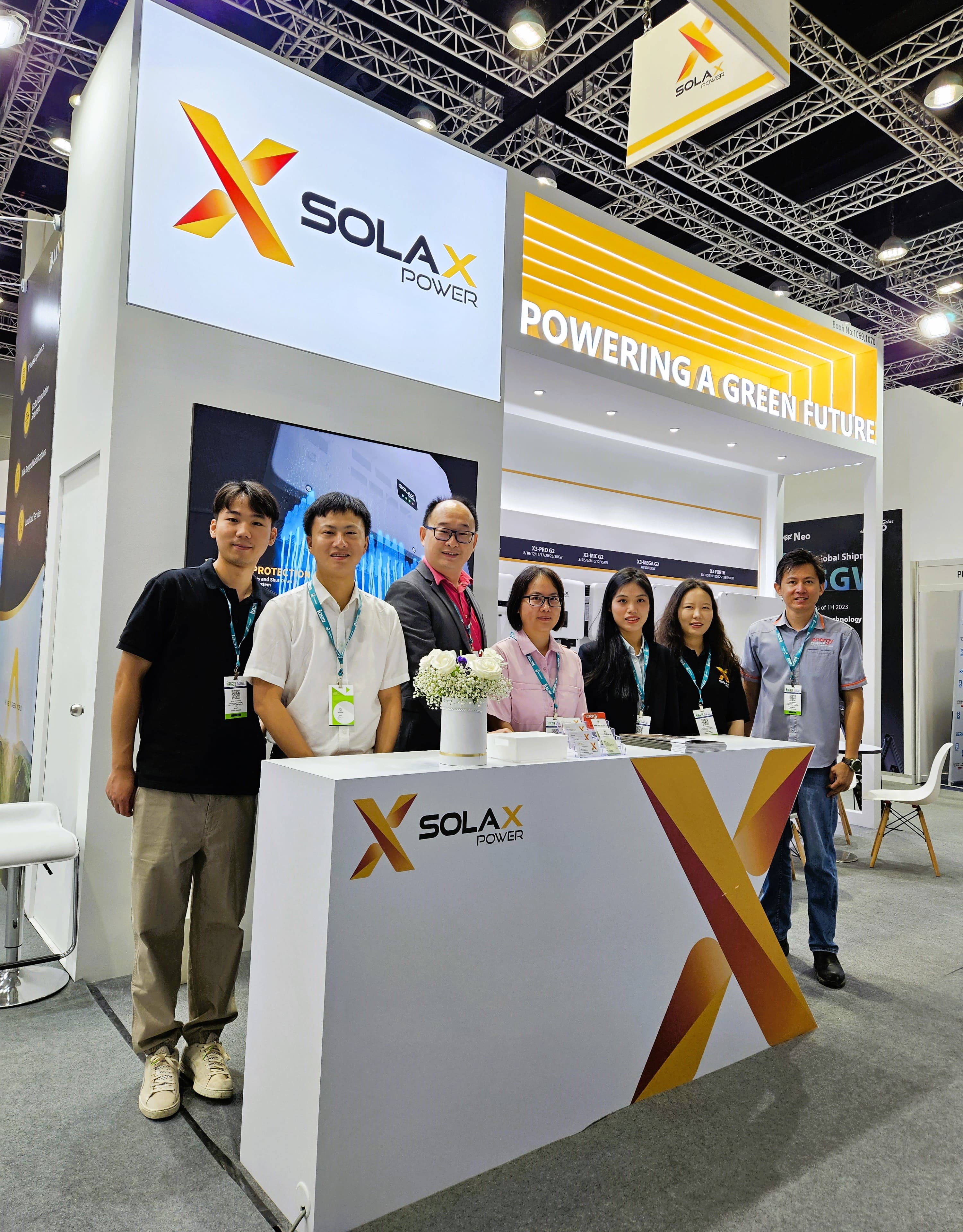 SolaX Expo Review: SolaX Power participated in the International Greentech & Eco Products Exhibition and Conference Malaysia (IGEM) 2023, which was held from October 4 to 6 at the Kuala Lumpur Convention Centre.
At IGEM 2023, SolaX displayed its range of advanced PV inverters, batteries, and energy storage systems, which are designed to provide reliable, efficient, and safe power generation and storage for residential, commercial, and industrial applications.
In line with Singapore International Energy Week, the Malaysian Ministry of Energy set renewable energy goals for the year 2035.Malaysia wants to get 31% of its energy from renewable sources by 2025, which would be 8.53 GW, and 40% by 2025, which would be 10.94 GW. Malaysia recently has announced a radical plan to lease rooftops to install solar power, as the government seeks to raise the nation's share of renewable energy to 70 percent of total power generation by 2050. The great potential in Malaysia motivates us to go even further in developing the products.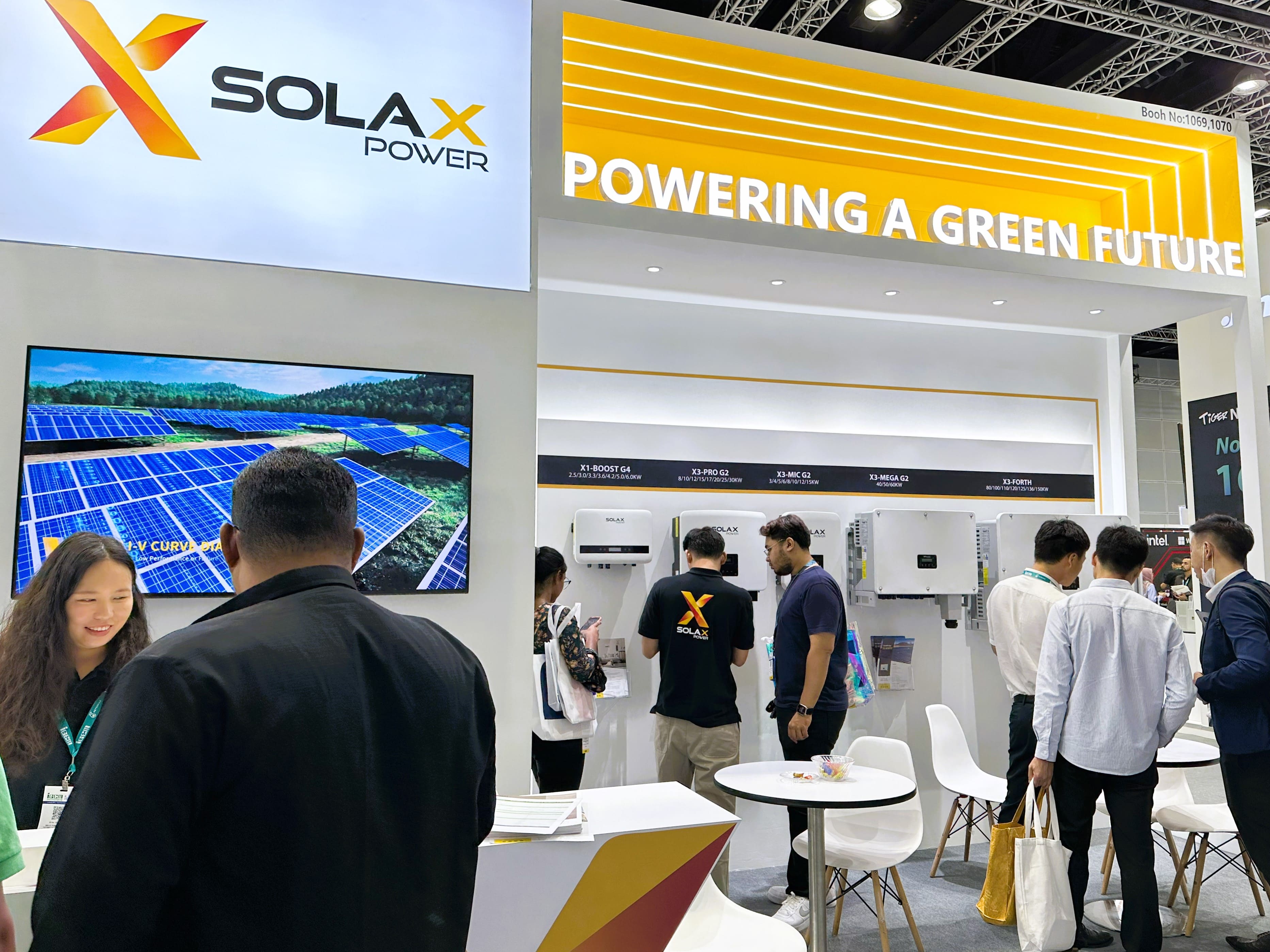 At SolaX's Booth, the new X1-BOOST G4 drew visitors' attention. For higher yield efficiency, it has two MPPT channels with a voltage range of 40-560V. It also has a built-in global MPP scan and supports 200% oversizing DC input, which is highly adaptable to the high-power modules in the current market. The maximum input current per MPPT is upgraded from 14A to 16A. And the 50V ultra-low startup voltage extends the on-grid power generation time to produce more electricity steadily and efficiently. Besides, X1- Hybrid LV on display at the show are the newest products that will be officially launched this year, so please keep an eye on SolaX for further information.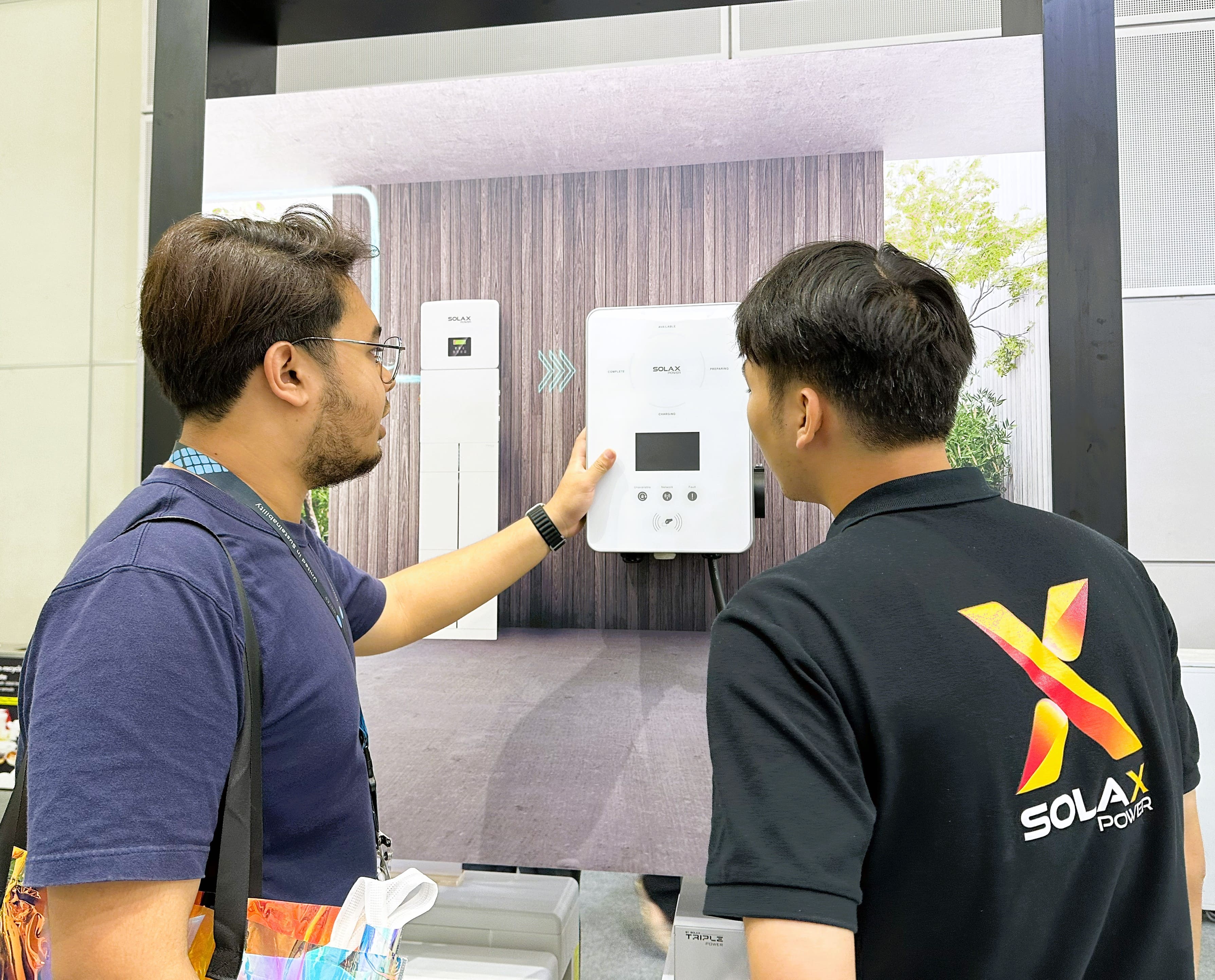 The C&I on-grid inverters manufactured by SolaX garnered significant attention from attendees who visited the Expo. To ensure optimal power generation, the X3-FORTH has twelve maximum power point trackers (MPPTs), capable of handling an input current of 32A and accommodating up to 150% of surplus photovoltaic (PV) power. The X3-MEGA G2 has many notable features, including an impressive efficiency rating of 98.4% and a high DC voltage capability of 1100V. The X3-MEGA G2 has an IP66 certification, enabling its installation in outdoor environments. Furthermore, it exhibits the capacity to establish connections with up to four distinct panel arrays.
SolaX Power's participation in IGEM 2023 was a great success, as it showcased its leadership and expertise in the solar industry and received positive feedback and recognition from the visitors and organizers.We are proud to have made a significant impact at this influential event, reinforcing our commitment to providing top-notch solar energy solutions that empower individuals, businesses and communities alike.