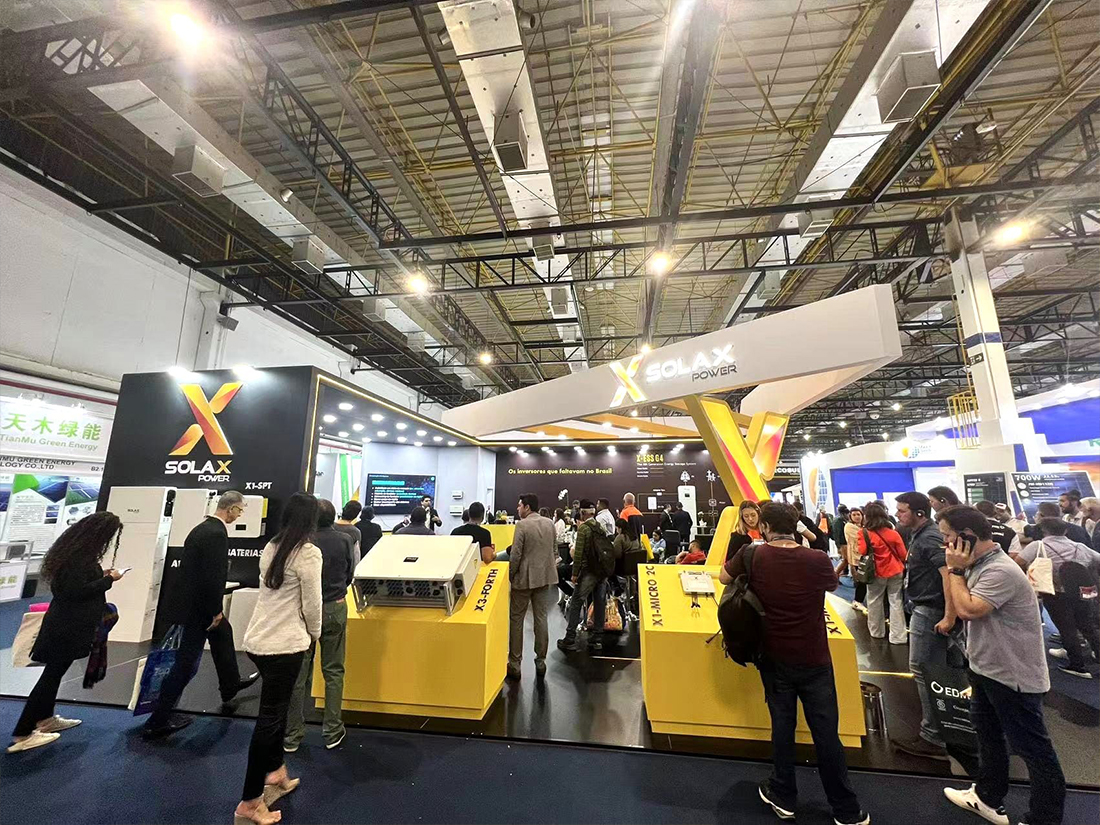 The future of solar energy looks brighter than ever. The leading solar technology company has recently attended the prestigious Intersolar South America exhibition in São Paulo, Brazil, where it showcased its latest innovations and contributions to the rapidly evolving solar industry. This event served as a platform for industry players to come together, exchange ideas, and explore ways to harness the immense potential of solar energy in the South American region.
Intersolar South America is a highly anticipated annual event that brings together solar experts, manufacturers, suppliers, and enthusiasts from across the globe. This year, SolaX has attended this Expo from Aug. 29 to 31 with lots of participants eager to witness the latest advancements in solar energy solutions. This expo served as a valuable platform for learning, networking, and business development, allowing SolaX to showcase its extensive selection of grid-tied inverters and energy storage solutions to industry professionals from around the world.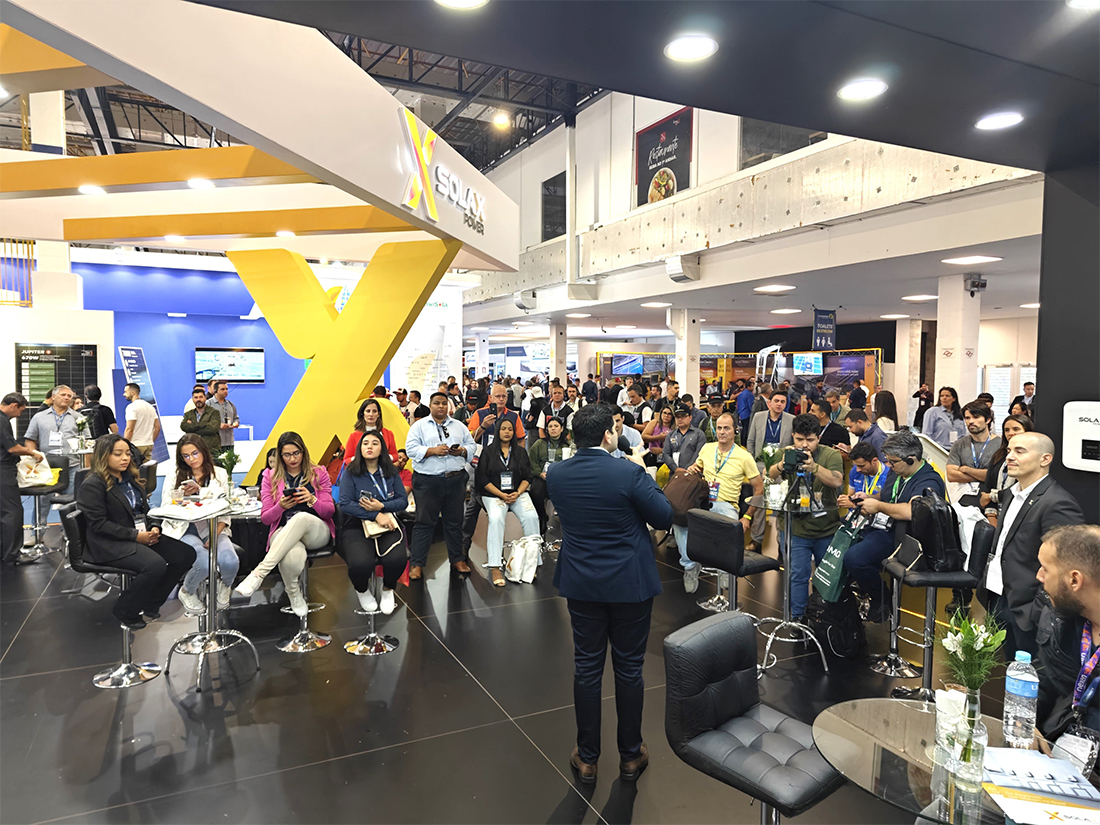 The implementation of net metering rules in 2012 has led to a significant surge in Brazil's distributed generating capacity derived from renewable sources, particularly solar energy. According to the Brazilian Electricity Regulatory Agency (ANEEL), as of March 31, 2023, the cumulative number of renewable distributed generating systems installed by house and building owners in Brazil has exceeded 1.8 million. These systems together possess a capacity of about 19 gigawatts (GW), with solar energy being the predominant source.
New X1-BOOST G4 and X1-MINI G4 were highlighted at the SolaX Booth for their impressive features. For higher yield efficiency, X1-BOOST G4 has two MPPT channels with a voltage range of 40-560V. As for X1-MINI G4, it is lighter and more compact given its 5.2kg weight, making it probably the lightest product in its power segment available on the market today. Both X1-BOOST G4 and X1-MINI G4 have a built-in global MPP scan and support 200% oversizing DC input, which is highly adaptable to the high-power modules in the current market.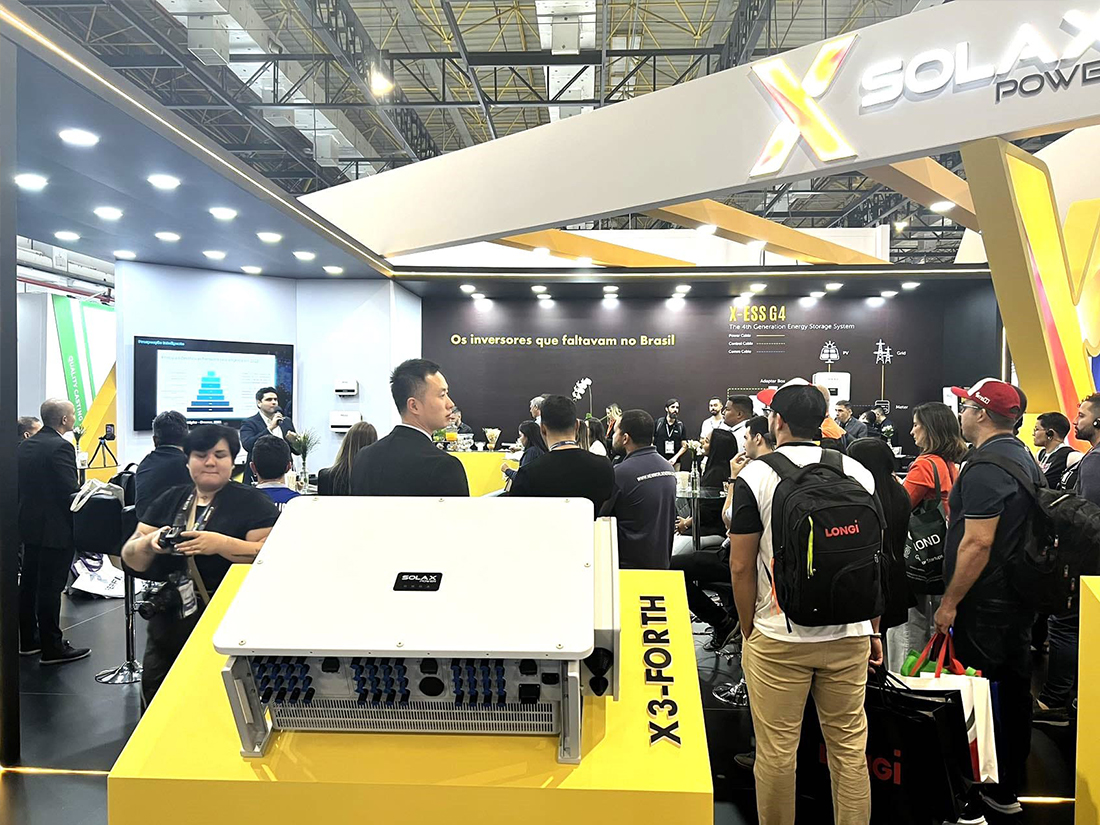 During the exhibition, X-ESS G4 attracted huge attention with its all-in-one elegant design. It features 16A Max. input current that supports all components, fast charge and discharge, 30min quick installation. Moreover, X-ESS G4 is compatible with EV Charger. Through communication between the smart EV charger and X-ESS G4, it forms an intelligent photovoltaic, storage, and EV charging energy system. This enables zero-cost charging so that clients can enjoy the convenience of solar power in daily driving.
SolaX's attendance at Intersolar South America undoubtedly left a lasting impression on the visitors and other participants. The company's unwavering dedication to advancing solar technology, coupled with its commitment to sustainability, has positioned SolaX as a key player in the global solar energy landscape.
As the event concluded, the consensus was clear – solar energy is no longer just an alternative, but a mainstream power source with the potential to revolutionize the world's energy landscape. SolaX's contributions and presence at Intersolar South America have further bolstered this transformative journey and inspired others to join in harnessing the abundant potential of the sun.