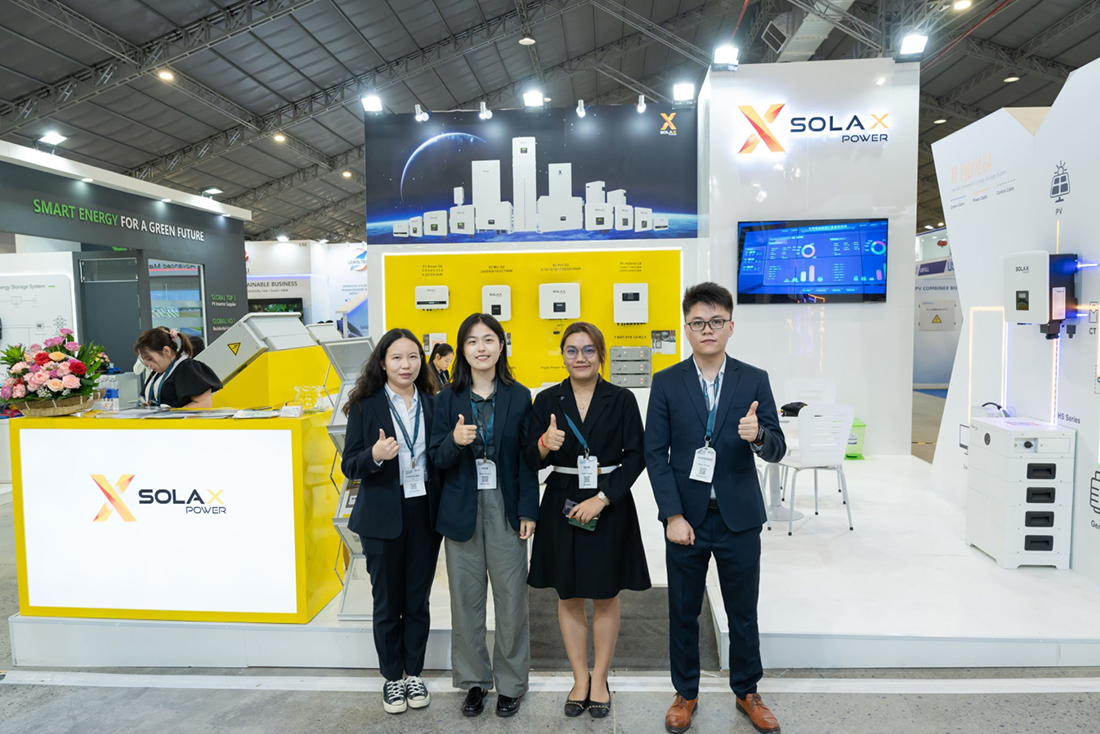 Renewable energy sources, particularly solar power, have become increasingly important in meeting the world's growing energy demands while mitigating climate change. In this regard, the recent THE SOLAR SHOW VIETNAM witnessed the presence of several renowned industry leaders, with SolaX standing out as a prominent participant.
A mix of variables, including supporting government action, a favourable regulatory environment, and international cooperation, contributed to Vietnam's capacity to swiftly scale up generation during the course of the last decade.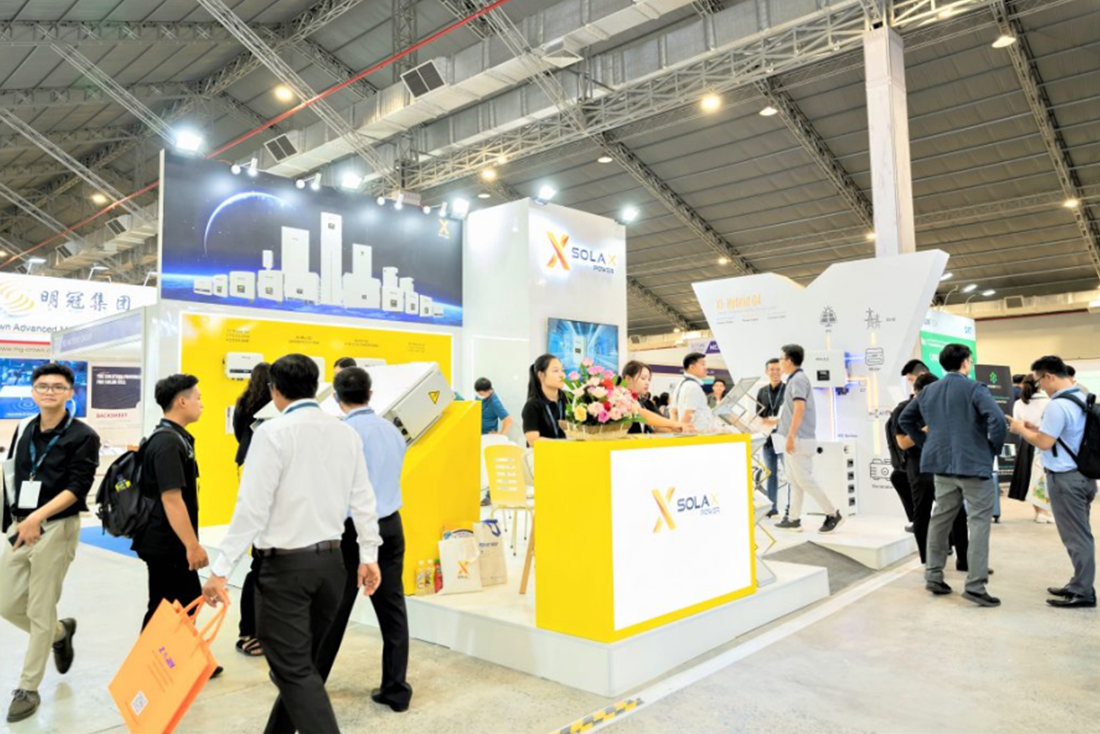 One of the highlights of SolaX's involvement in the conference was the presence of its team of experts who actively shared their knowledge and expertise. SolaX representatives conducted informative sessions, panel discussions, and workshops, educating attendees about the latest advancements in solar technology, industry trends, and best practices for solar installations. By sharing their knowledge, SolaX aimed to empower the local industry players, policymakers, and investors, ultimately accelerating the adoption of solar energy solutions in Vietnam.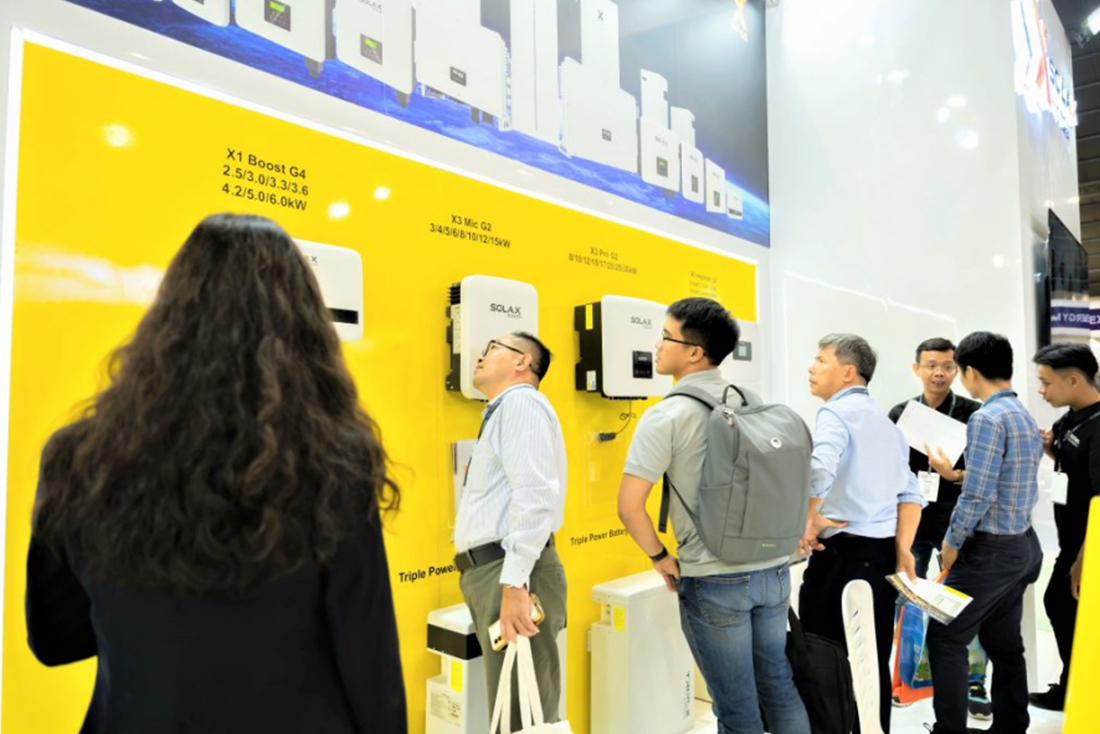 The latest products from SolaX, X1-BOOST G4, and X1-MINI G4, were the star attractions at the SolaX Booth. For higher yield efficiency, X1-BOOST G4 has two MPPT channels with a voltage range of 40-560V. As for X1-MINI G4, it is lighter and more compact given its 5.2kg weight, making it probably the lightest product in its power segment available on the market today. Both X1-BOOST G4 and X1-MINI G4 have a built-in global MPP scan and support 200% oversizing DC input, which is highly adaptable to the high-power modules in the current market.
The C&I on-grid inverters made quite an impression on those who stopped by the booth of SolaX. In order to guarantee the highest possible power output, the X3-FORTH has 12 MPPT, 32A of input current, and 150% of excess PV power. The X3-MEGA G2 is also outfitted with a number of noteworthy characteristics, such as an astounding efficiency of 98.4% and a maximum DC voltage of 1100V. Because it has an IP66 certification, the X3-MEGA G2 may be installed outside, and it has the capability of being linked to four different panel arrays.
SolaX's participation in the THE SOLAR SHOW VIETNAM also provided an excellent opportunity for the company to forge strategic partnerships and collaborations. By engaging with local solar developers, distributors, and industry stakeholders, SolaX aimed to establish strong networks and foster mutually beneficial relationships. These partnerships will not only facilitate the expansion of SolaX's presence in Vietnam but also contribute to the overall growth of the solar energy sector in the country.