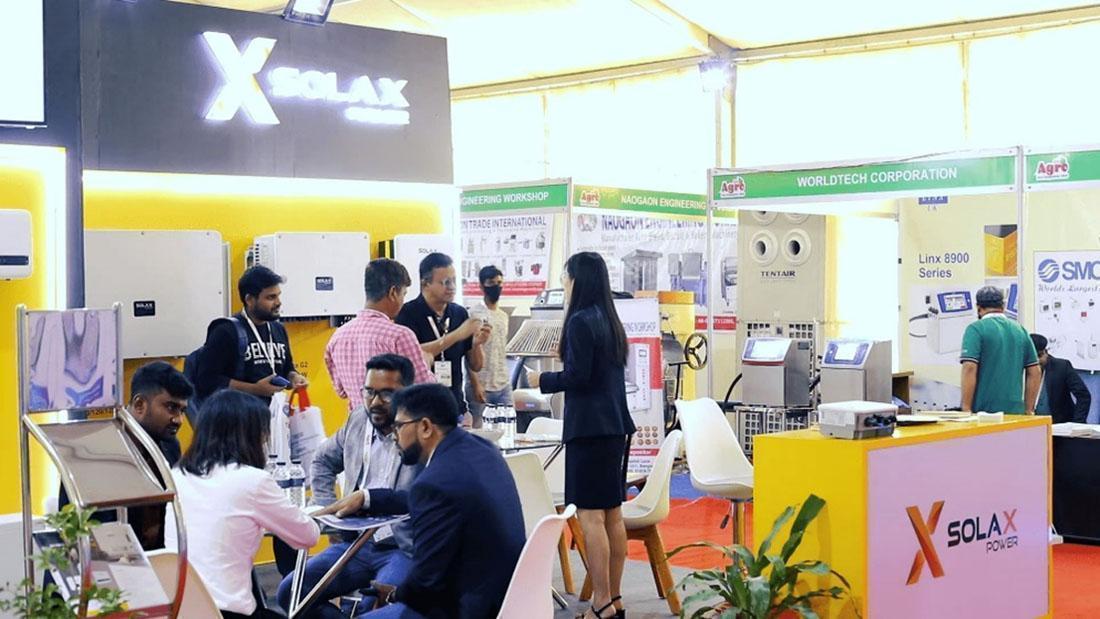 From Feb. 2-4, SolaX attended Bangladesh's well-known renewable energy exhibition, Argo Tech Bangladesh 2023. It attracts numerous manufacturers around the world to exhibit their industry-leading PV technologies and solutions. SolaX presented its popular on-grid solutions, including the latest released residential on-grid products, X1-BOOST G4 and X1-MINI G4.
With up to 2,500 hours of sunlight per year, Bangladesh has an abundance of solar resources. It currently has a 950 MW of renewable energy capacity, with 716 MW coming from solar. By 2025, it is anticipated that the government would approve more PV deployment projects, forecasting in the installation of more than 1.4GW of PV systems. Additionally, by 2041, Bangladesh targets to generate 40% of its electricity from renewable sources, which will bring a significant growth opportunity for this country's solar market.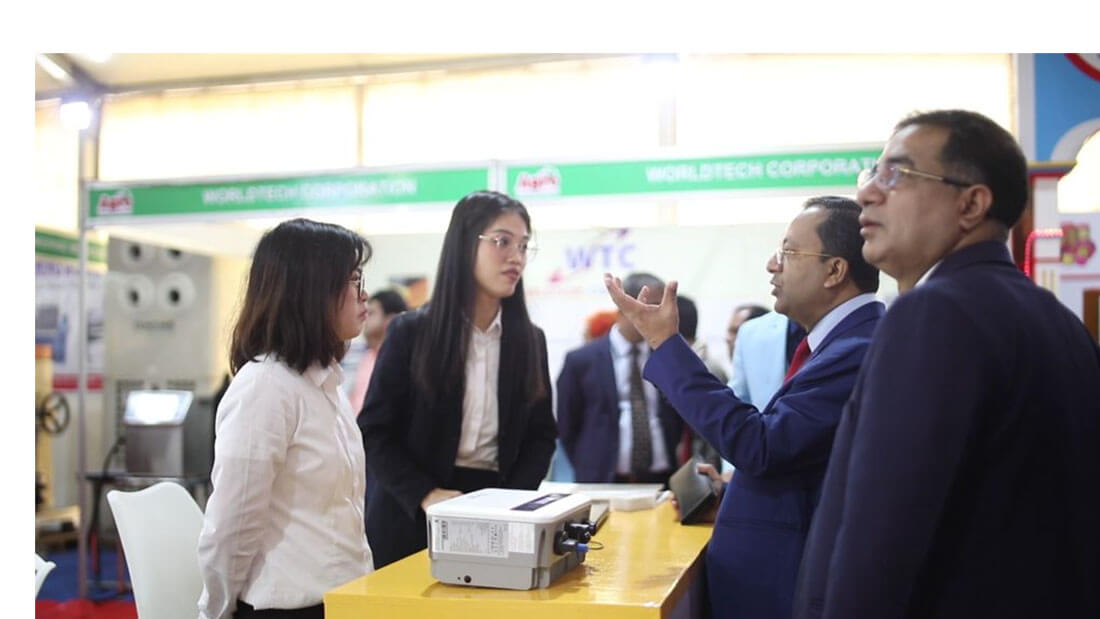 The newly released X1-BOOST G4 and X1-MINI G4, both of which have a fresh new look, must be the most striking products at the SolaX booth. For higher yield efficiency, X1-BOOST G4 has two MPPT channels with a voltage range of 40-560V. As for X1-MINI G4, it is lighter and more compact given its 5.2kg weight, making it probably the lightest product in its power segment available on the market today.
Both X1-BOOST G4 and X1-MINI G4 have a built-in global MPP scan and supports 200% oversizing DC input, which is highly adaptable to the high-power modules in the current market. Their maximum input current per MPPT is upgraded from 14A to 16A. And the 50V ultra-low startup voltage extends their on-grid power generation time to produce more electricity steadily and efficiently.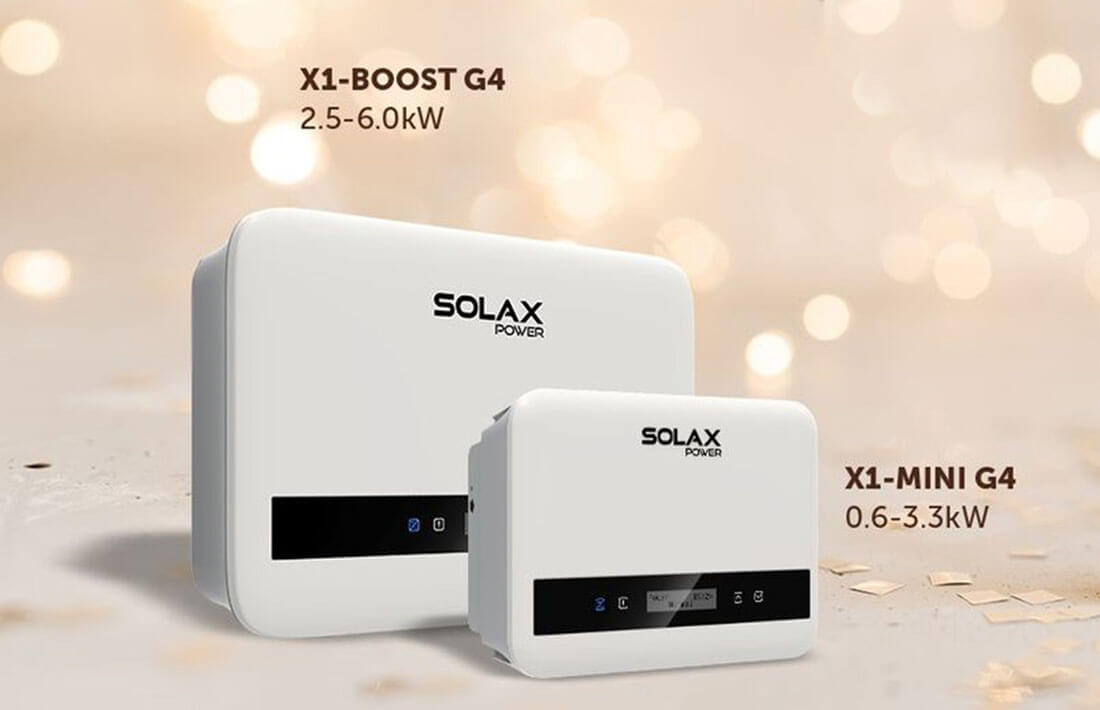 The C&I on-grid inverter, X3-Forth, is also remarkable, with 12 MPPT, 32A input current, 150% PV oversizing input and 110% overloading output to ensure the maximum power yield. It can provide as great as 125kW for 380V output, and 150kW for 500V output. X3-Forth has a maximum effi­ciency up to 99% and supports night-time reactive power compensation to improve transmission stability and capacity.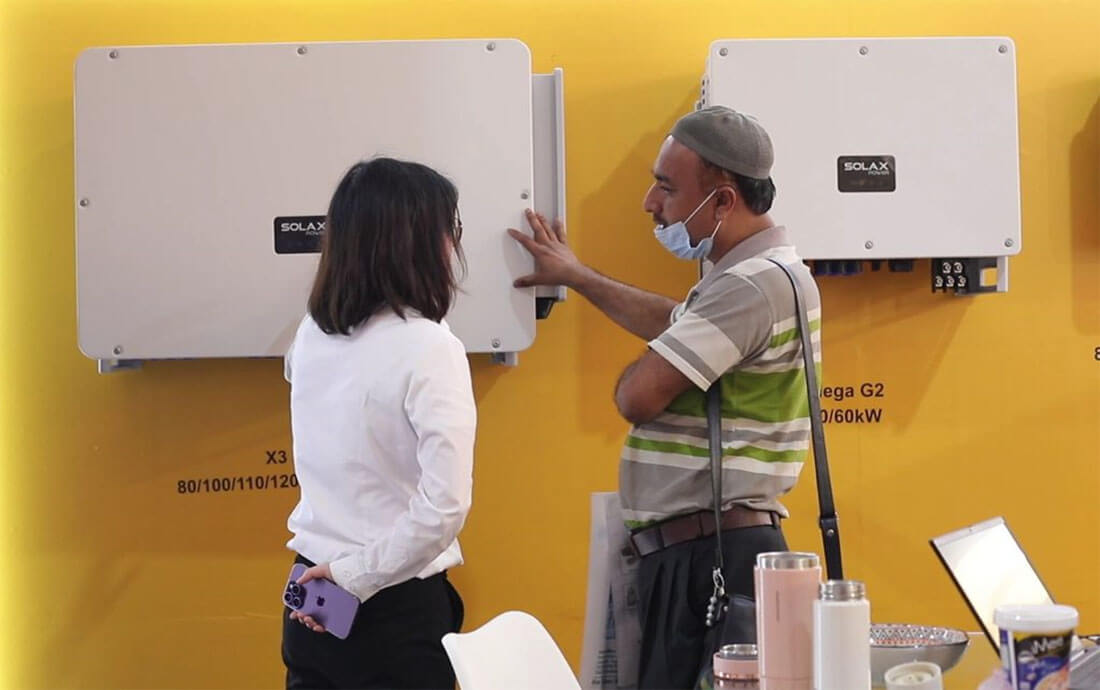 In recent years, Bangladesh actively promotes the optimization of its energy structure. However, the country's PV market is still in its infancy and has a large potential for future development. During the exhibition, SolaX reached out to worldwide industry partners and learned the latest local PV policy trend. In the future, SolaX will continue to collaborate on PV projects in Bangladesh to help the country achieve its renewable energy goals.