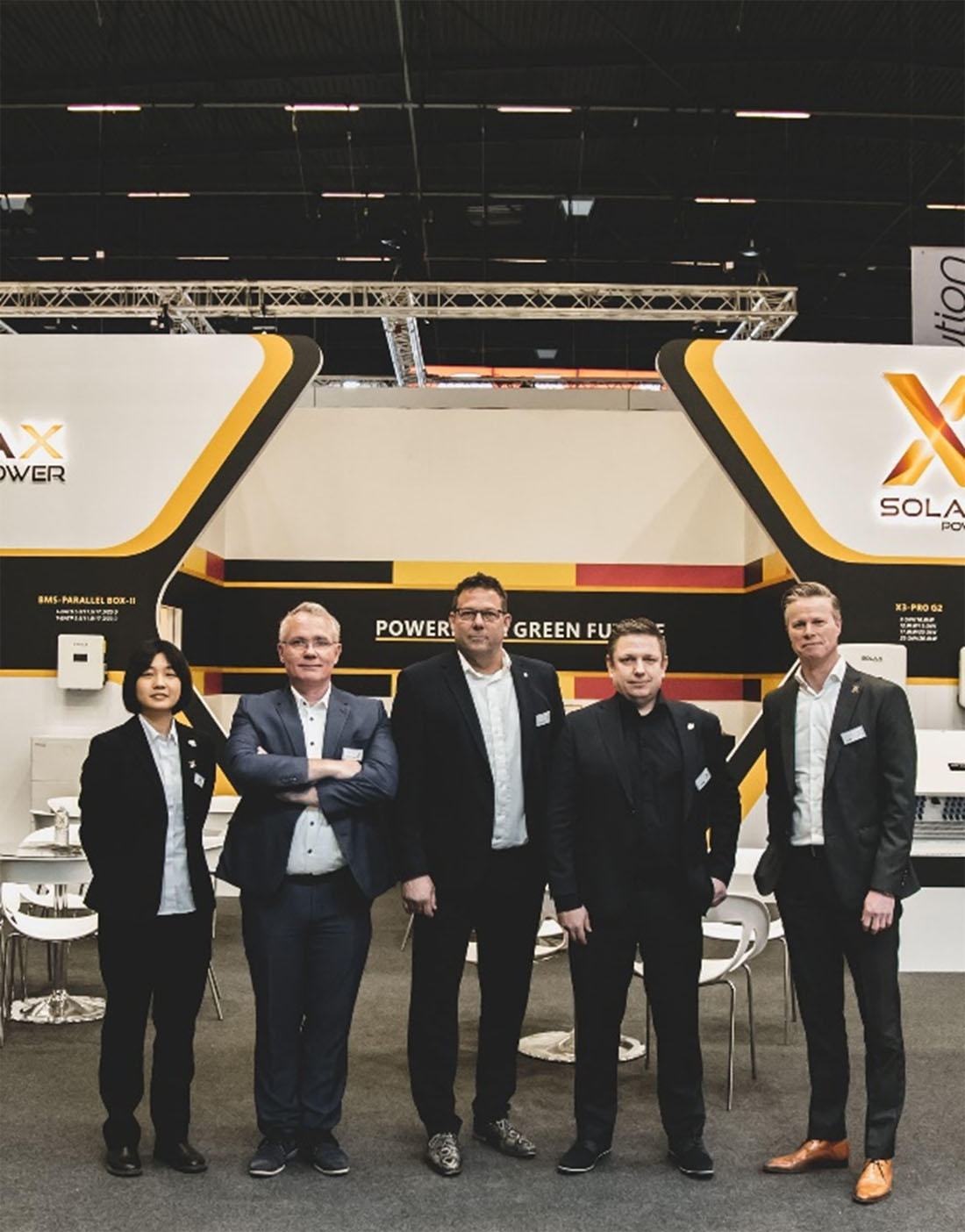 On Jan. 25-26, InterSolution 2023, a leading networking and trade fair for solar energy in the Benelux, was successfully held in Belgium. Famous suppliers from throughout the world demonstrate their latest innovations in solar panels and energy storage. At this SolaX's very first 2023 expo, its diverse on-grid inverters and energy storage products were a big hit.
Europe added 41.4 GW of new solar capacity in 2022, according to SolarPower Europe's (SPE) new EU Market Outlook for Solar Power 2022-2026 report. Annual additions grew by almost 50%, up from 28.1 GW in 2021. The EU's total solar power capacity grew by 25%, from 167.5 GW in 2021 to 208.9 GW in 2022, according to SPE. The industry body forecasts annual PV growth in Europe will be 53.6 GW in 2023, and 85 GW in 2026, according to its "most likely" scenario.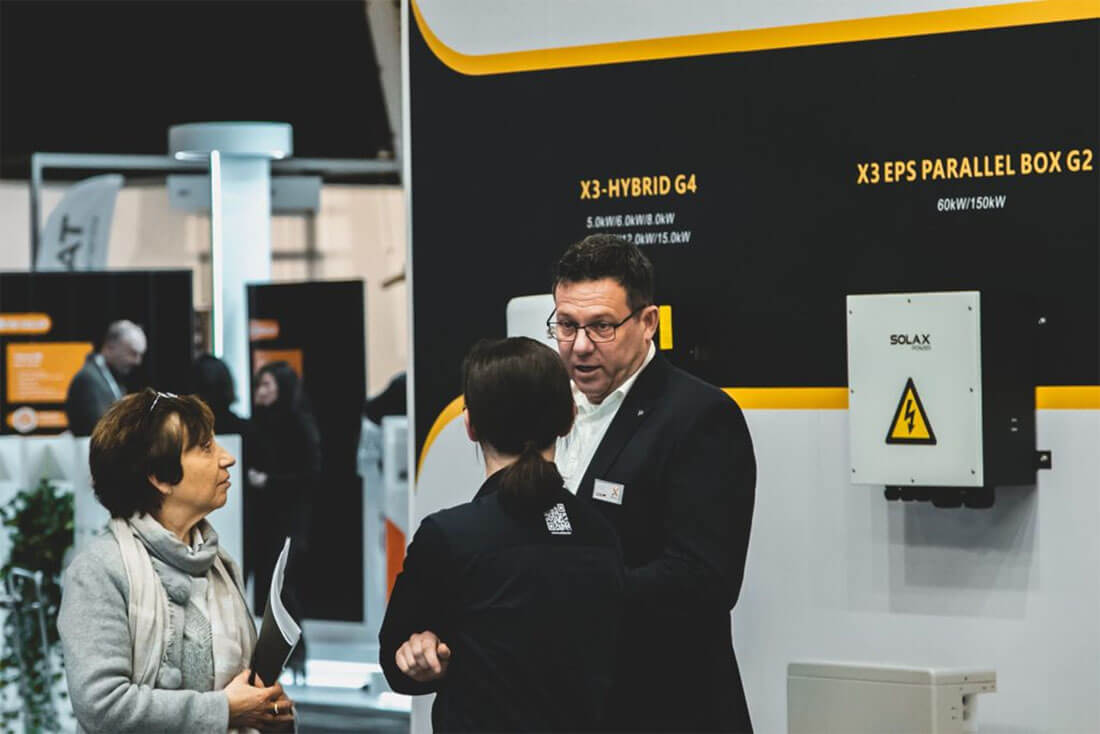 The most eye-catching products at the SolaX booth must be the newly released X1-BOOST G4 and X1-MINI G4, both of which have a fresh new look. For higher yield efficiency, X1-BOOST G4 has two MPPT channels with a voltage range of 40-560V. As for X1-MINI G4, it is lighter and more compact given its 5.2kg weight, making it probably the lightest product in its power segment available on the market today.
Both X1-BOOST G4 and X1-MINI G4 have a built-in global MPP scan and supports 200% oversizing DC input, which is highly adaptable to the high-power modules in the current market. Their maximum input current per MPPT is upgraded from 14A to 16A. And the 50V ultra-low startup voltage extends their on-grid power generation time to produce more electricity steadily and efficiently.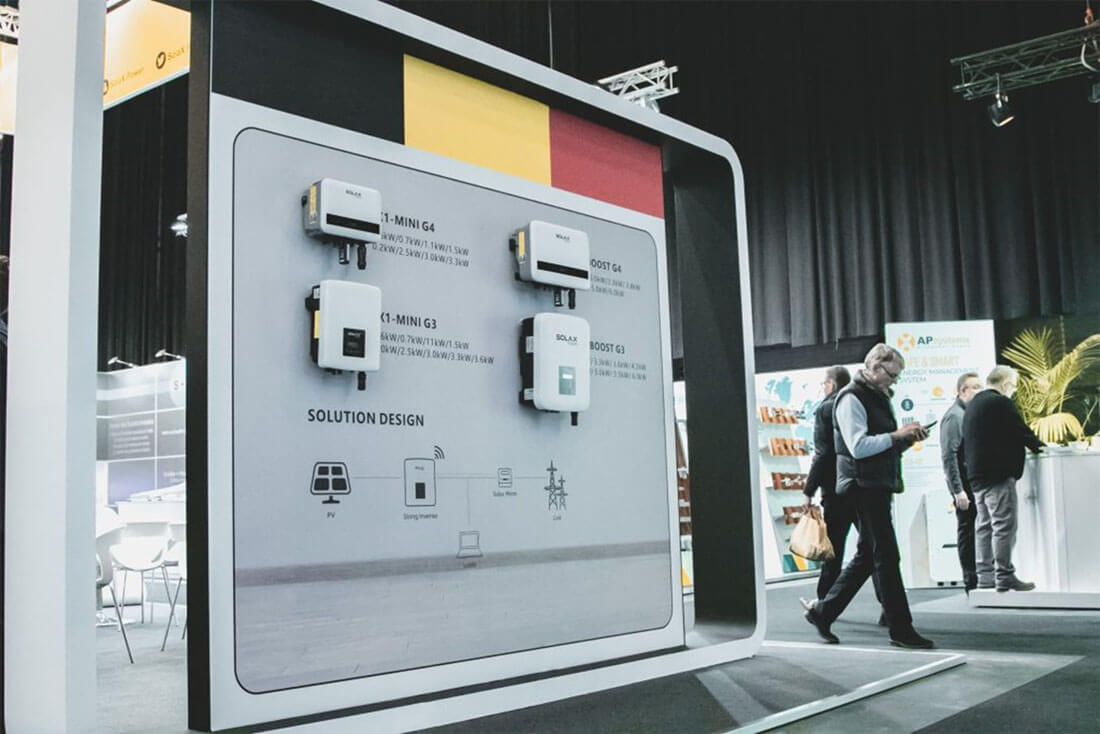 The all-in-one residential energy storage system X-ESS G4 also drew a lot of attention since it is compatible with multiple home appliances, like Heat Pump, EV Charger and Diesel Generator. This enables the residents to maximize the storage of excess power, and intelligently control the working mode of the storage system to achieve an uninterrupted power supply. The off-grid mode switching time isless than 15ms, also on-grid & off-grid parallel energy storage systems can be achieved by either the single-phase systems or three-phase systems.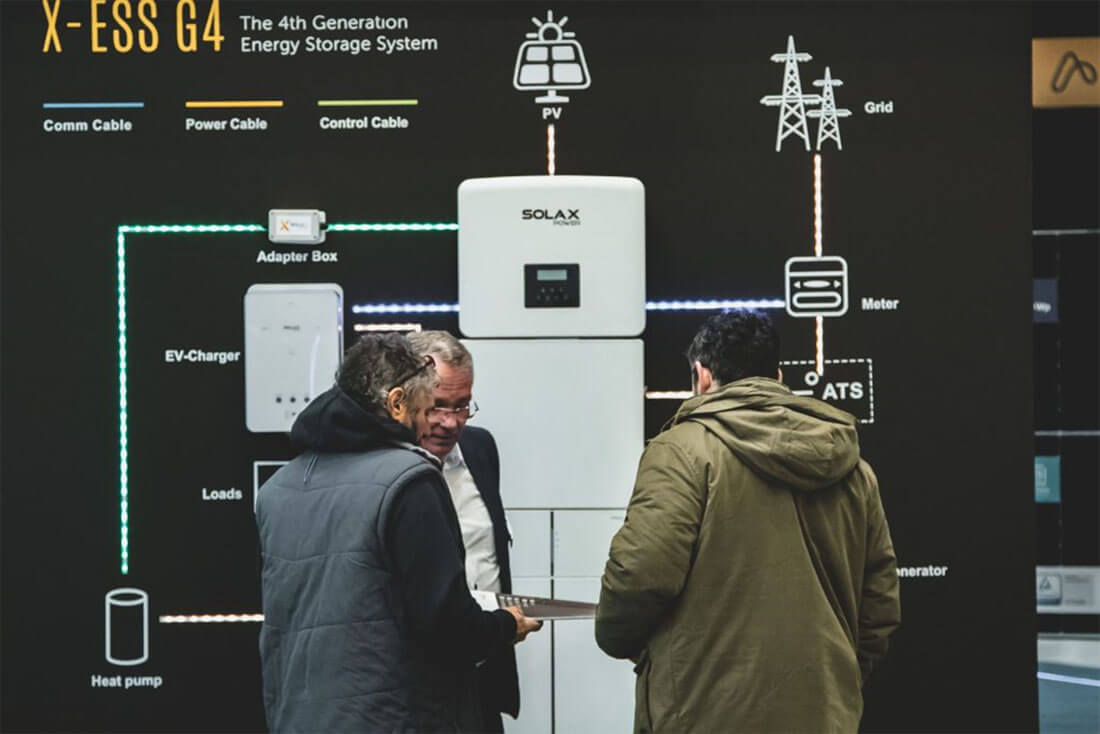 To minimize carbon emissions, Europe has launched a series of favorable policies for renewable energy generation, and more and more investments are flowing into the field of solar power and energy storage systems. Through this expo, SolaX is able to communicate with local clients and grasp the enormous potential for the local PV industry's growth.