From Sep. 28-30, SolaX attended Renewable Energy India Expo 2022, popularly known as REI, which offers an all-inclusive platform for international manufacturers, traders, and professionals from renewable energy field. During the exhibition, SolaX brings its amazing residential energy storage solution X-ESS G4 as well as other grid-tied inverters for residential and C&I.
By Aug. 31, 2022, India has reached 59.3 GW of PV installations and its current target is to achieve zero emission by 2070. As the Global Solar PV Market 2021–2025 predicts, Indian solar market will continue to expand annually at a rate of 24% through 2025. To fulfill its peak power demand and energy demand, India would need to develop 187.9 GW of new renewable energy facilities between 2022 and 2027, including 132.08 GW of photovoltaic capacity.
The all-in-one residential energy storage system X-ESS G4 drew a lot of attention since it is compatible with multiple home appliances, like Heat Pump, EV Charger and Diesel Generator. This enables the residents to maximize the storage of excess power, and intelligently control the working mode of the storage system to achieve an uninterrupted power supply. The off-grid mode switching time is less than 15ms, also on-grid & off-grid parallel energy storage systems can be achieved by either the single-phase systems or three-phase systems.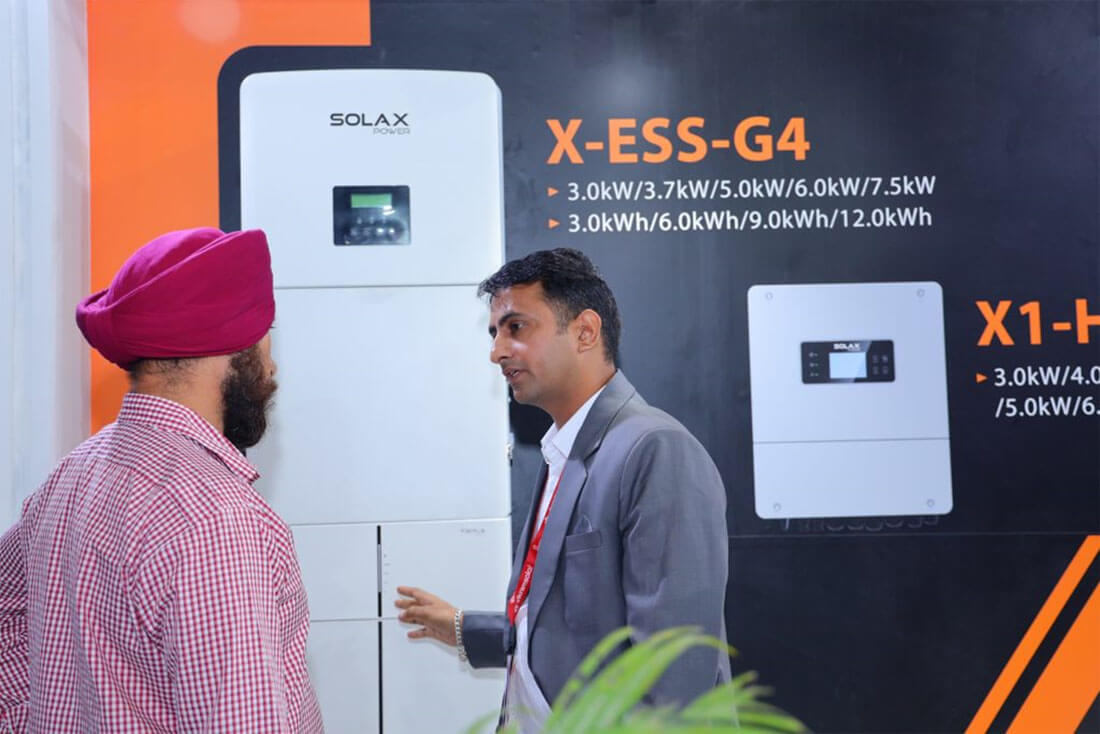 In addition to X-ESS G4, other grid-tied inverters are also noteworthy. For example, X3-Forth and X3-Mega G2 are perfect for C&I scenarios since they have a maximum efficiency of over 98% and a wide MPPT voltage range of 180–1000V. More importantly, X1-Boost G4, X1-Mini G4 and X1-Hybrid LV on display are the newest products that will be officially launched soon, so please keep an eye on SolaX for further information.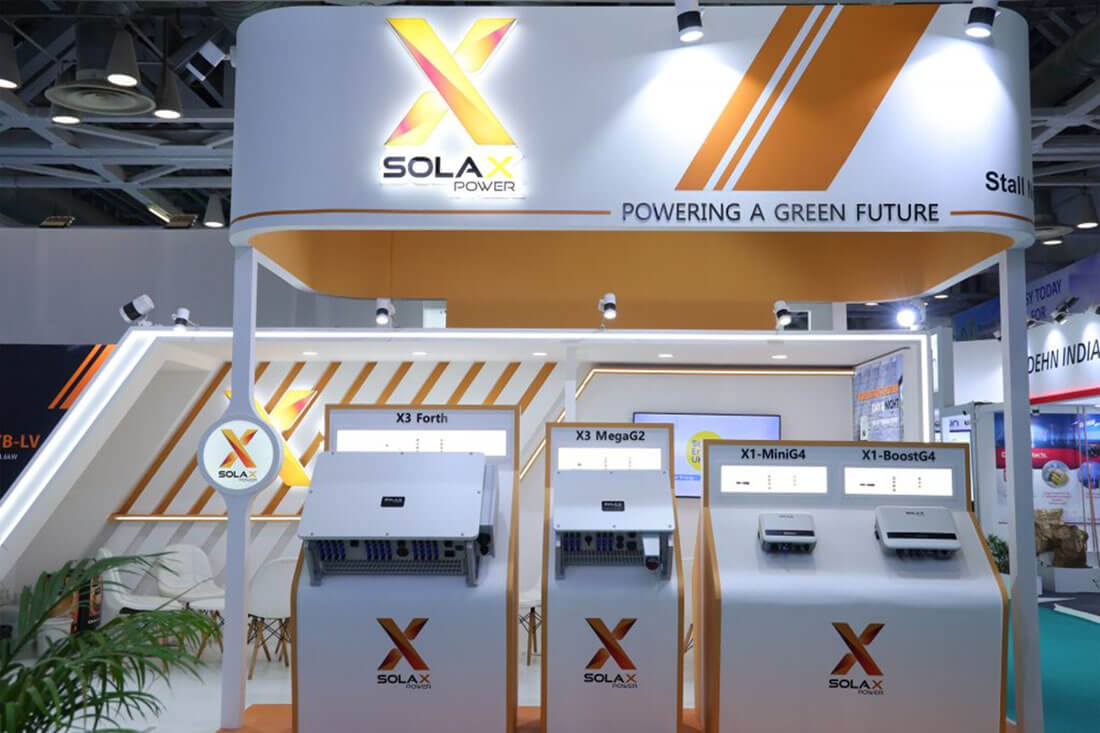 In recent years, India has maintained its position as a country with the third-largest installed solar power capacity worldwide. SolaX will strive to use its more than 10 years of industry experience and advanced technology to help India achieve its major goals in renewable energy in the future.