From 18-20 May, SolaX Power presented at Power Uzbekistan 2022, which is considered to be the largest and most visited event in local solar industry. The SolaX three-phase product series were in the spotlight which includes energy storage inverters X3-Hybrid G4 and the commercial & rooftop on-grid inverter X3-Forth.
Recent years, Uzbekistan is expected to reduce the reliance on its main source of energy generation: gas-fired power, and instead seek new forms of power generation like nuclear, solar and wind power. there are huge potentials for Uzbekistan renewable energy storage market and SolaX Power provide its energy storage solutions to meet the growing energy consumption demands.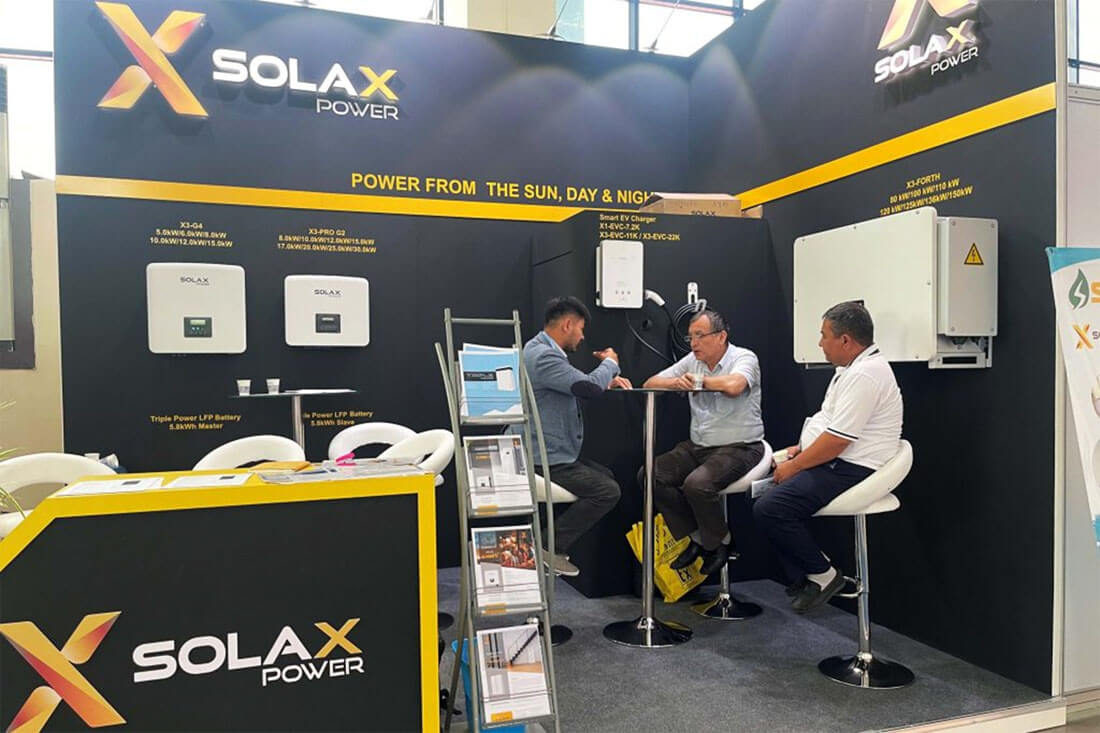 As one of the large exhibitors, SolaX commercial solution X3-Forth topped the listing of the same scale relying on the greatest power density. Its power ranges from 80kW to 150kW, featuring up to 12 MPPT inputs, 32A MPPT current, dynamic MPPT algorithms and supporting bi-facial components, Aluminum AC cable, PLC communication, SPD protection, AFCI to ensure highly efficient power generation and stable & reliable performance over a long period of time.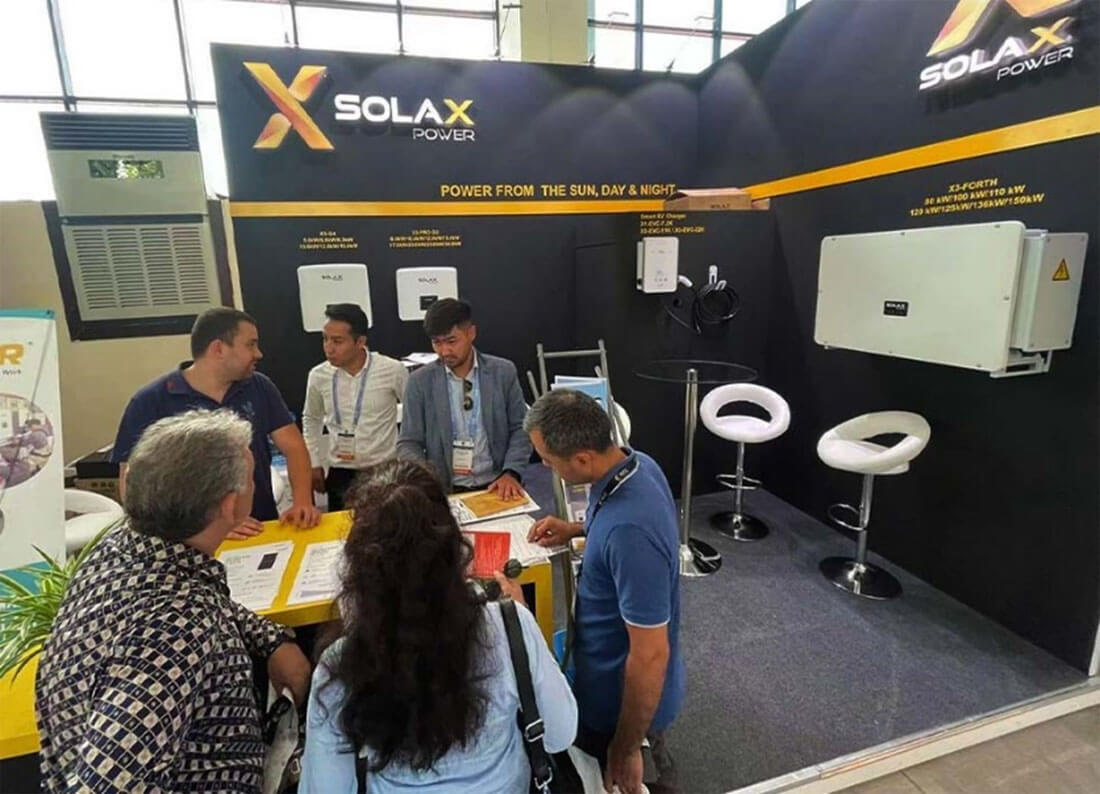 SolaX Smart EV Charger is a step that SolaX has made to achieve smart energy control. It is perfectly compatible with SolaX energy storage system and monitoring platform. The EV charger features built-in type A RCD protection and 6mA DC protection, and has integrated RFID function, multiple working modes to fit different situations.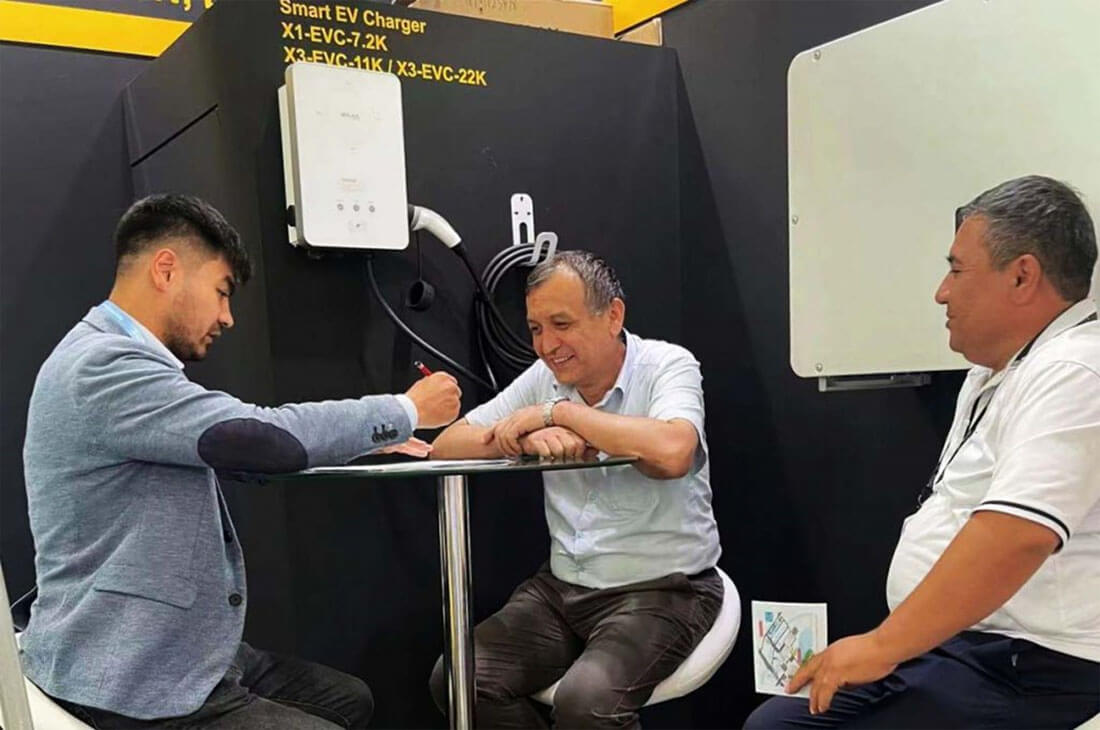 SolaX have pushed back the boundaries for what is possible on developing and designing storage systems. X-Hybrid G4 is the smart and premium product that SolaX has presented to the global market. More than its elegant appearance, X3-Hybrid G4 supports 16A Max. input current that supports all components, fast charge and discharge, allowing residents to save and store more green energy. Moreover, X3-Hybrid G4 is compatible with multiple home appliances, like Heat Pumps, EV Chargers and Diesel Generators, which allows residents to intelligently control the working period of home appliances to achieve a higher energy efficiency. On-grid & off-grid parallel energy storage systems can be achieved by either the single-phase systems or three-phase systems.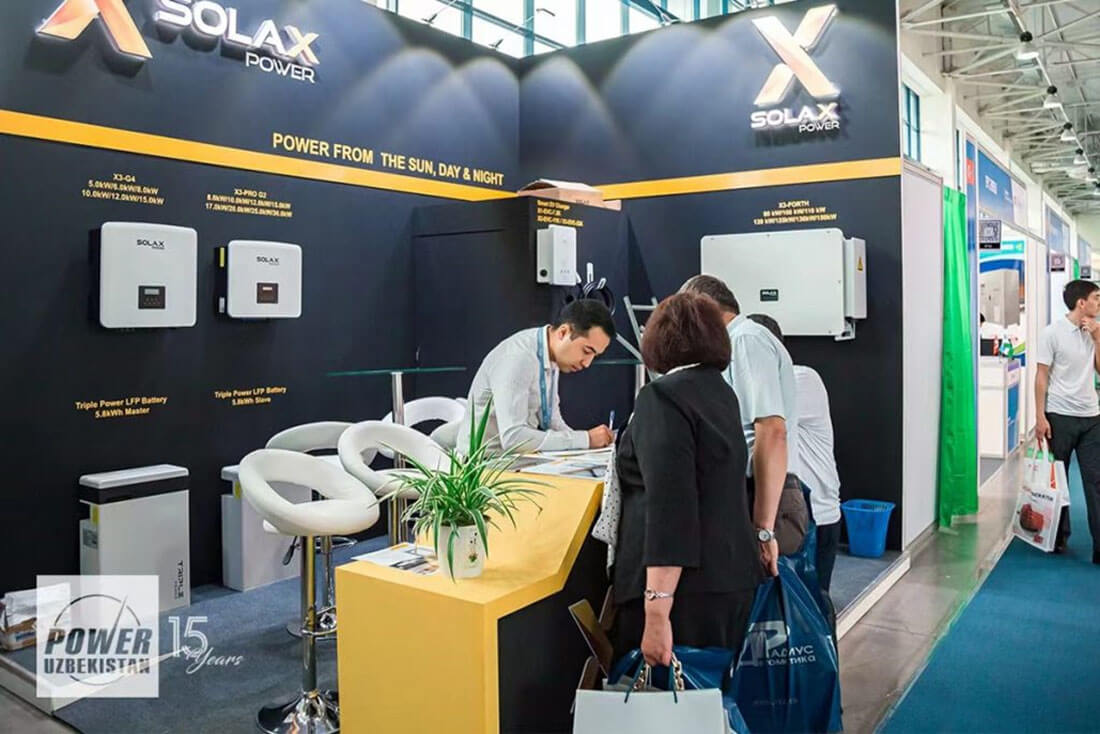 SolaX Power has been continuously researching and developing the core technology of photovoltaic system, leading the in-depth development of PV industry. SolaX Power devote itself to mitigate the crisis, contribute to the PV market and increase the investment on Uzbekistan market. SolaX Power strives to be at solar power front line and to achieve a clean and sustainable future!