On 14-16 June, SolaX Power showed out at Genera 2022 in Madrid, Spain. Genera is the largest and most influential new energy event in Spain. As Spain leads itself in energy revolution in Europe, it is the right stage to deeply develop the European market.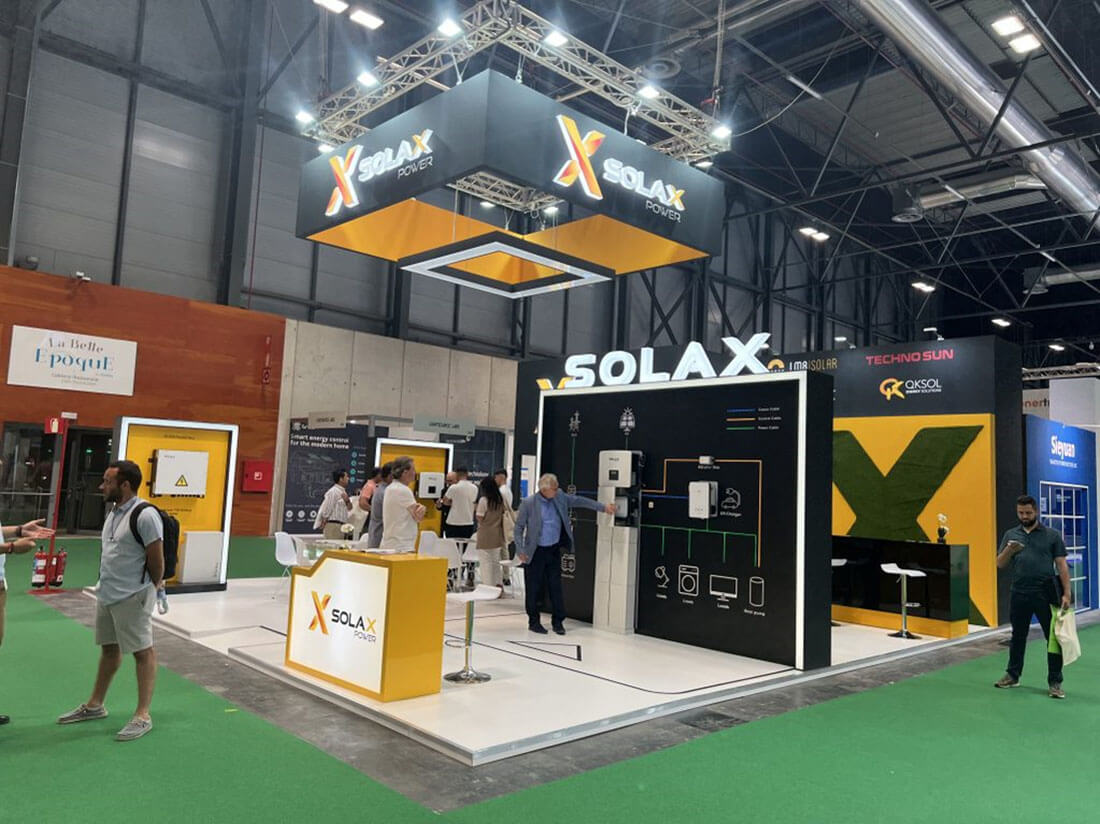 With a wide range of product series, SolaX Power is committed to provide more sustainable energy to customers. Smart, efficient and reliable are the key words of SolaX Power.
Spanish government has submitted its ambitious 2030 national plan and according to the plan, over 3GW of PV new installation will take place every year. SolaX Power is devoted to offer various solutions for Spanish customers by abundant product choices. Since release, SolaX storage system X-ESS G4 has been performing outstandingly in numerous households around the world. X-ESS G4 is created to comply with regional policies and meet increasing customer demands, which has praising features include:
1. Higher max. DC input current-16A to satisfy high power solar panels;
2. Micro-grid function available;
3. Compatible with EV charger, diesel generator and heat pump;
4. On & Off grid parallel connection to increase system capacity;
5. All-in-one solution with Matebox to save installation time;
6. Automatic warm up function for T30 LFP batteries which keeps the system running normally in cold winter.
As for industrial and commercial use, SolaX 3-phase on-grid inverter series would be the best partners: X3-MEGA G2 and X3-FORTH. Released in Dec, 2021, X3-FORTH is young but powerful. With up to 12 MPPTs, high efficient power generation is ensured. The lighter and smaller body made the greatest power density possible for X3-Forth. Countless features like 32A MPPT current, IP66 protection, dynamic MPPT algorithms, supporting bi-facial components, PLC communication, SPD protection, AFCI have made X3-FORTH outstanding.
SolaX always puts "Powering a Green Future" as its mission. With a global vision, SolaX focuses on customer-centered beliefs. To provide more efficient and safer products, SolaX will keep on investing in R&D and technology upgrading. SolaX believes that a greener world must be happier and healthier.