On 11-13 May, SolaX Power global team stand out at Intersolar/EES Europe 2022 in Munich, Germany. EES Europe brings together manufacturers, distributors, project developers, system integrators, and industrial professionals from all over the world. In this most international exhibition for batteries and energy storage systems, SolaX Power residential and commercial product series were under the spotlight.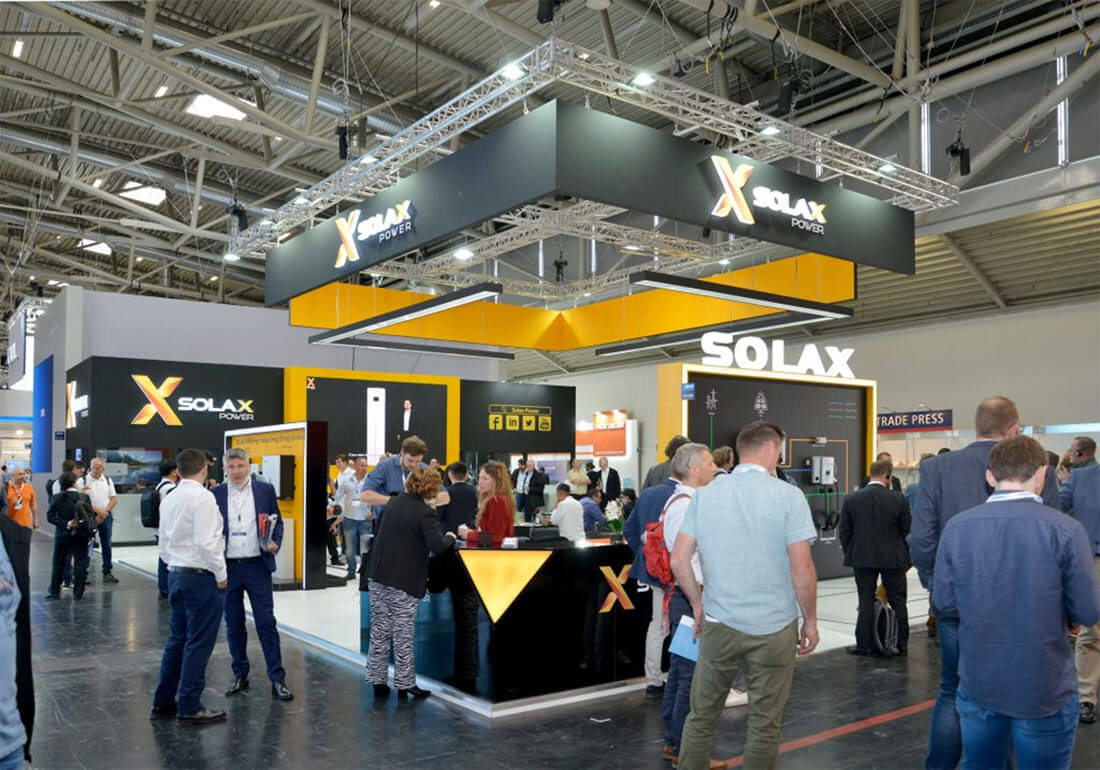 With more than 10 years' experience in residential energy storage field, SolaX Power has been committed to the R&D, production and sales of PV systems and solutions, including on-grid inverter series, energy storage systems, LFP batteries, EV Charger and other smart accessories. Moreover, SolaX offer the most diversified product line from 1kW to 150kW to adapt globally grid types and different application scenarios.
As the Germany government speeding up energy transitions, solar energy takes center stage. With the aim to expand installed PV capacity to around 200GW by 2030, industrial leading enterprises are turning eyes to the German market. SolaX innovative solar solutions for home and business have received positive response from customers and peers during the exhibition.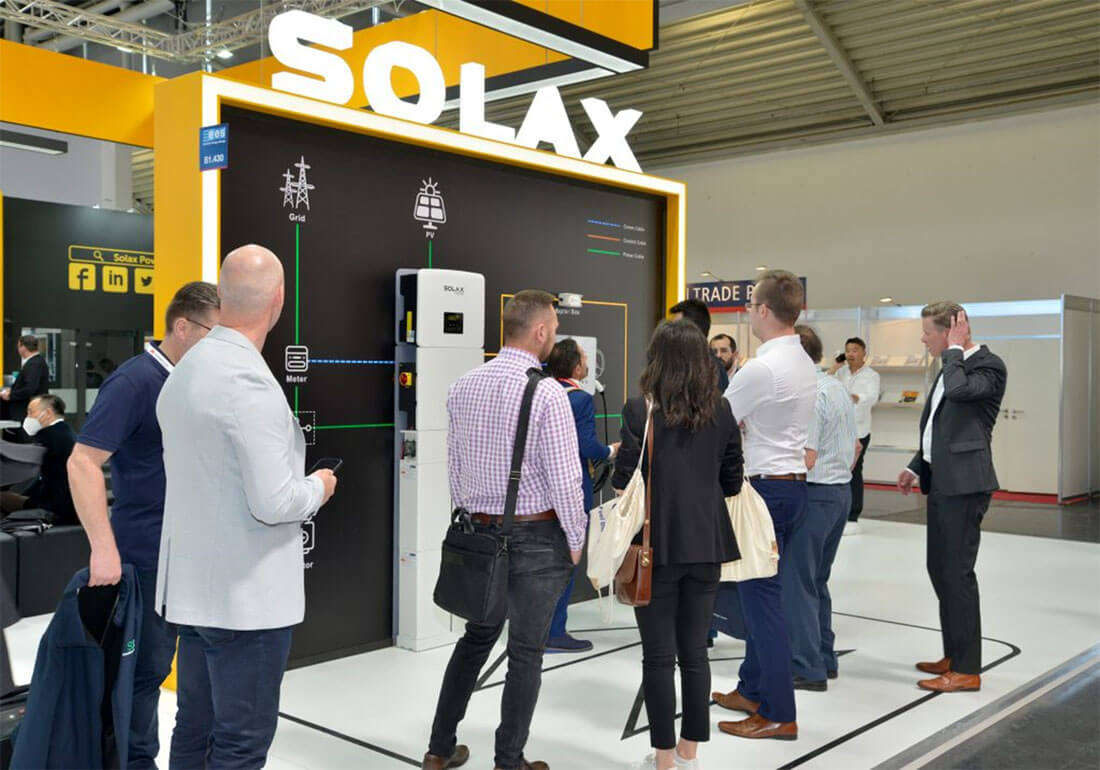 For home storage solutions, SolaX newest system X-ESS G4 has won great popularity from European residents. X-ESS G4 meets different demands by its compatibility with multiple home appliances including Heat Pumps, EV Chargers and Diesel Generators. It has numerous breakthroughs compared with the previous generation:
1. Higher max. DC input current, 16A, to adapt high power solar panels;
2. Micro-grid function available;
3. On & Off grid parallel connection to increase system capacity;
4. All-in-one solution with Matebox to largely reduce installation time;
5. Automatic warm up function for T30 LFP batteries which keeps the system running normally in cold winter.
With SolaX Cloud system, residents can intelligently control the solar system and monitor how their solar energy are being consumed at home during different periods of time, thus achieving a higher energy efficiency. SolaX has also released the 2nd generation energy storage system for America and Japan market which is specialized for split phase grid with rapid shut down and AFCI function.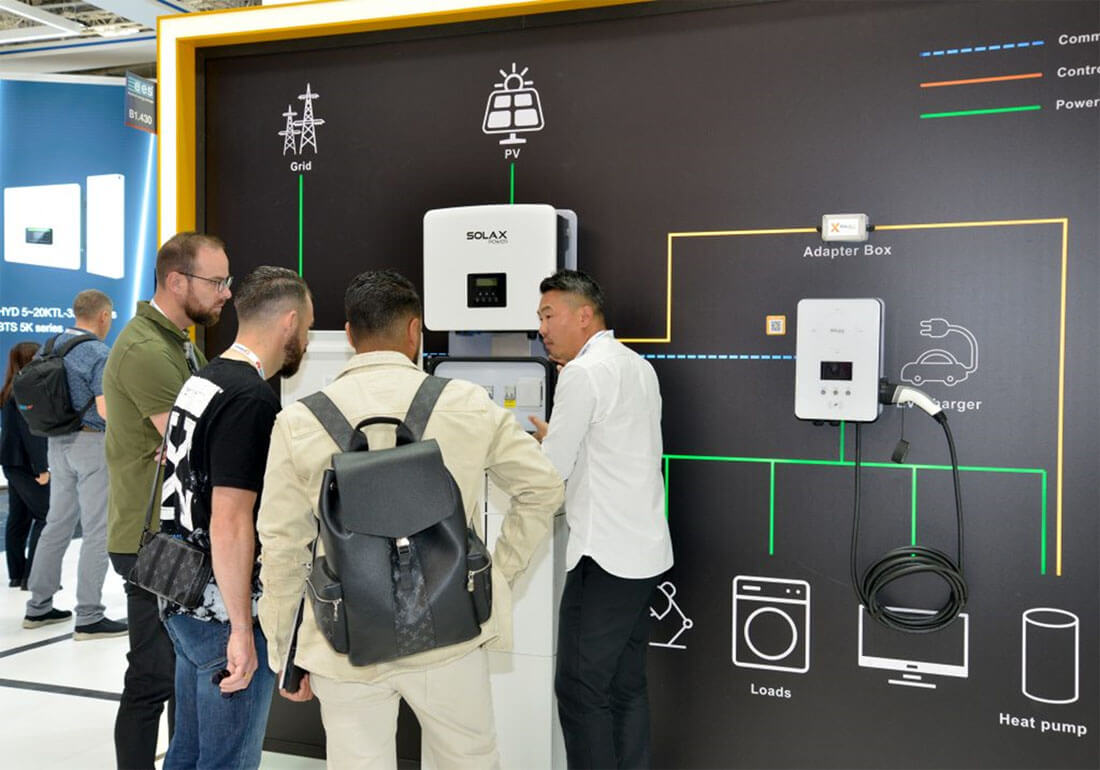 SolaX Smart EV Charger is another step that SolaX has made to achieve smart energy control. It is perfectly compatible with SolaX energy storage system and monitoring platform. The EV charger features built-in type A RCD protection and 6mA DC protection, and has integrated RFID function, multiple working modes to fit different situations. All SolaX does is to save your electrical bill under current energy crisis period!
Apart from the storage systems, SolaX latest commercial solutions has also caught attention of many visitors and partners, including X3-MIC G2 from 3KW-15KW with 2MPPT, X3-PRO G2 from 8KW-30KW with max 3 MPPT, which are smaller, lighter and has wider power range than the last generation. Moreover, SolaX will release more products onto Europe market, X3-MEGA G2 from 50KW-60KW with max. 6 strings of MPPT, X3-FORTH series from 80KW-125KW with upto 12 strings of MPPT. X3-FORTH is SolaX first commercial inverter and its release is a significant move for SolaX to further step into a new field with its determination to expand the expertise and abundant experience in the residential storage field to the commercial field.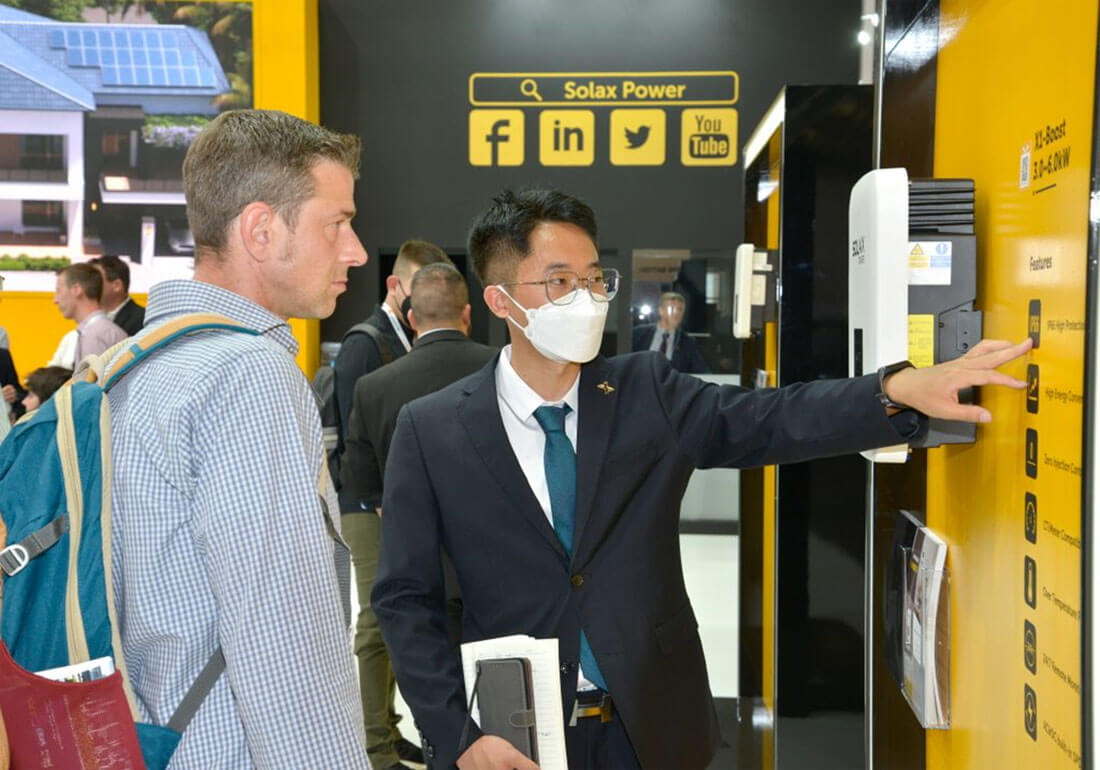 As residential energy storage expert, SolaX relying on more than 10 years practice and innovation, has been continuously researching and developing the core technology of PV system, leading the in-depth development of photovoltaic industry. SolaX is dedicated to offer more possibilities so as to satisfy the demand of customers, and strives to be at solar power front line and devote itself to achieve a clean and sustainable future.