Pakistan 10th International Exhibition for Solar Industry was held on 26th-28th March in Lahore. SolaX Power exhibited solar home systems and commercial products at booth I35. Solar Pakistan gathered key industry leaders, governments, manufacturers, traders and partners from across the globe to forge partnership and to develop innovative solutions. SolaX new Low-Voltage storage system was in the spotlight which includes the energy storage inverter X1-Hybrid-LV, the triple power battery T-BAT H5.8, T-BAT H2.5, and lastly, the commercial and rooftop solution X3-Forth.
Pakistan has overcome a severe energy crisis in the past, which brings huge demands to increase power generations from renewable sources. Moreover, Pakistan has averagely 9.5 hours sunlight daily, solar energy is gradually revealing its potentials. World Bank has invested $100 million to support the development of new solar power projects and offer grants to 200,000 households. (Source: Pakistan-Country Commercial Guide, International Trade Administration)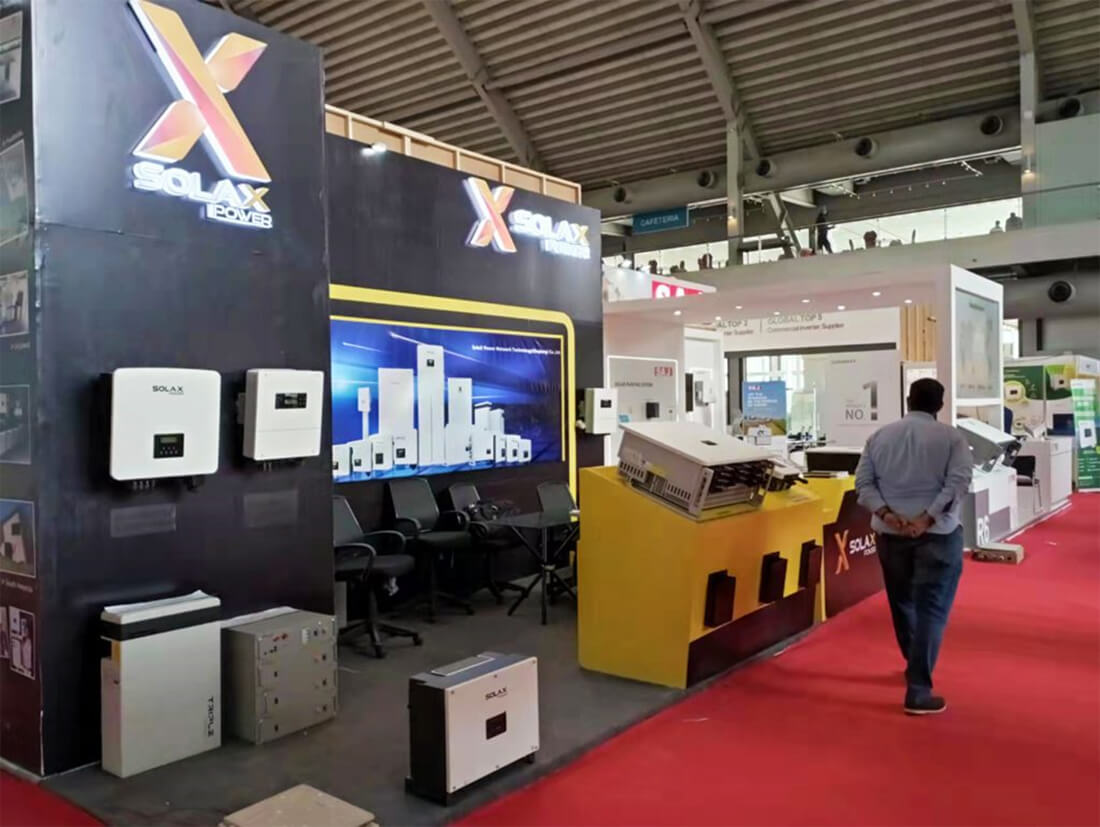 SolaX Power has upgraded the energy storage system to a complete residential solution that targets on various applications to satisfy local demands. During the event, SolaX debuted the first low-voltage hybrid inverter series, X1-Hybrid-LV, which have attracted the attention of numerous visitors and is about to be released by the middle 2022.
Also, another star products, X-ESS G4, was under the spotlight which features all-in-one modular design, 16A Max. input current that supports all components, fast charge and discharge, 30min quick installation. Moreover, X-ESS G4 is compatible with multiple home appliances, like Heat Pump, EV Charger and Diesel Generator, which allows the residents to intelligently control the working period of home appliances through X-ESS G4 to achieve a higher energy efficiency. On-grid & off-grid parallel energy storage systems can be achieved by either the single-phase systems or three phase systems. Moreover, SolaX R&D team is seeking the next possibility in micro-grid field apart from VPP (virtual power plant).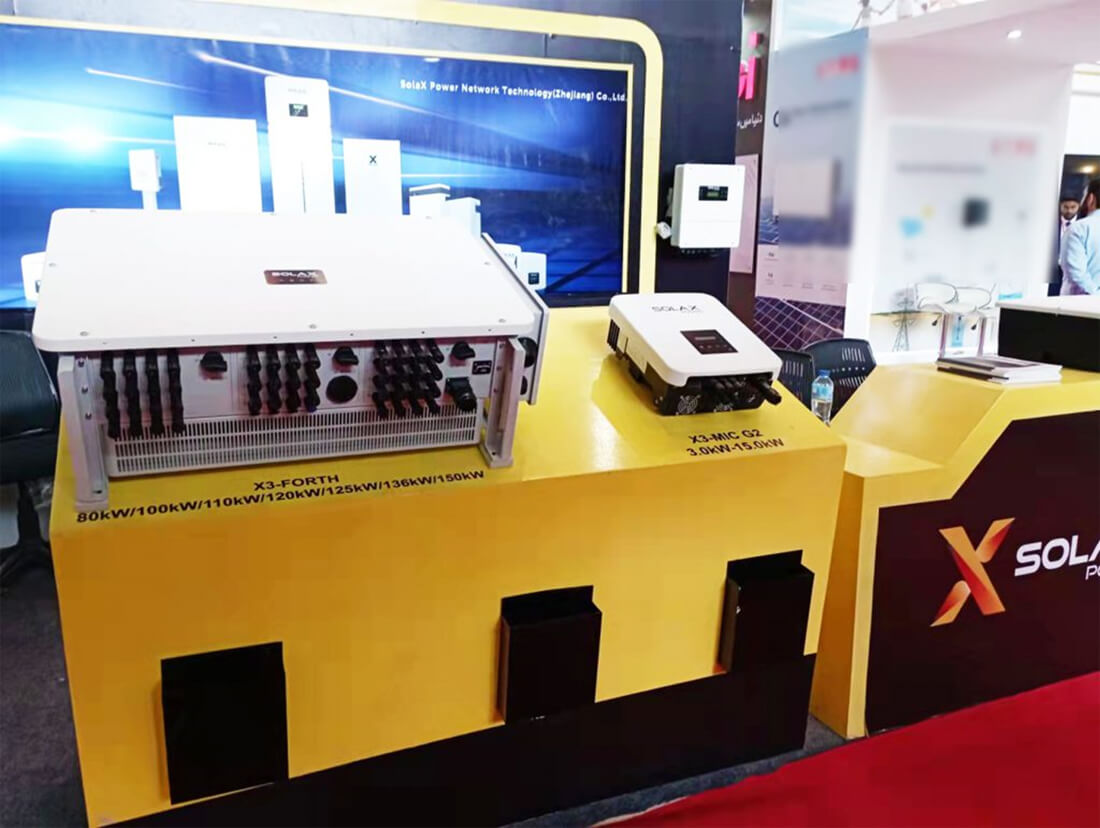 SolaX commercial solution X3-Forth topped the listing of the same scale relying on the greatest power density. Its power ranges from 80kW to 150kW, featuring up to 12 MPPT inputs, 32A MPPT current, dynamic MPPT algorithms and supporting bi-facial components, Aluminum AC cable, PLC communication, SPD protection, AFCI to ensure highly efficient power generation and stable & reliable performance over a long period of time.
SolaX Power has been continuously researching and developing the core technology of photovoltaic system, leading the in-depth development of photovoltaic industry. SolaX Power devote itself to mitigate the crisis, contribute to the PV market and increase the investment on Pakistan market. SolaX Power strives to be at solar power front line and to achieve a clean and sustainable future!