By the 23-24th Feb 2022, SolaX Power exhibited at ENEX 2022. The exhibition brings together the whole energy and power engineering industry in Poland for in-depth exchange and discussion of the future of energy professionals. The SolaX residential and commercial product series were under the spotlight including string inverters 0.6 – 150kW series, energy storage inverters 3.0 – 15kW series, the triple power battery T-BAT H5.8, SolaX EV Charger, and lastly, the All-in-one system X-ESS G4.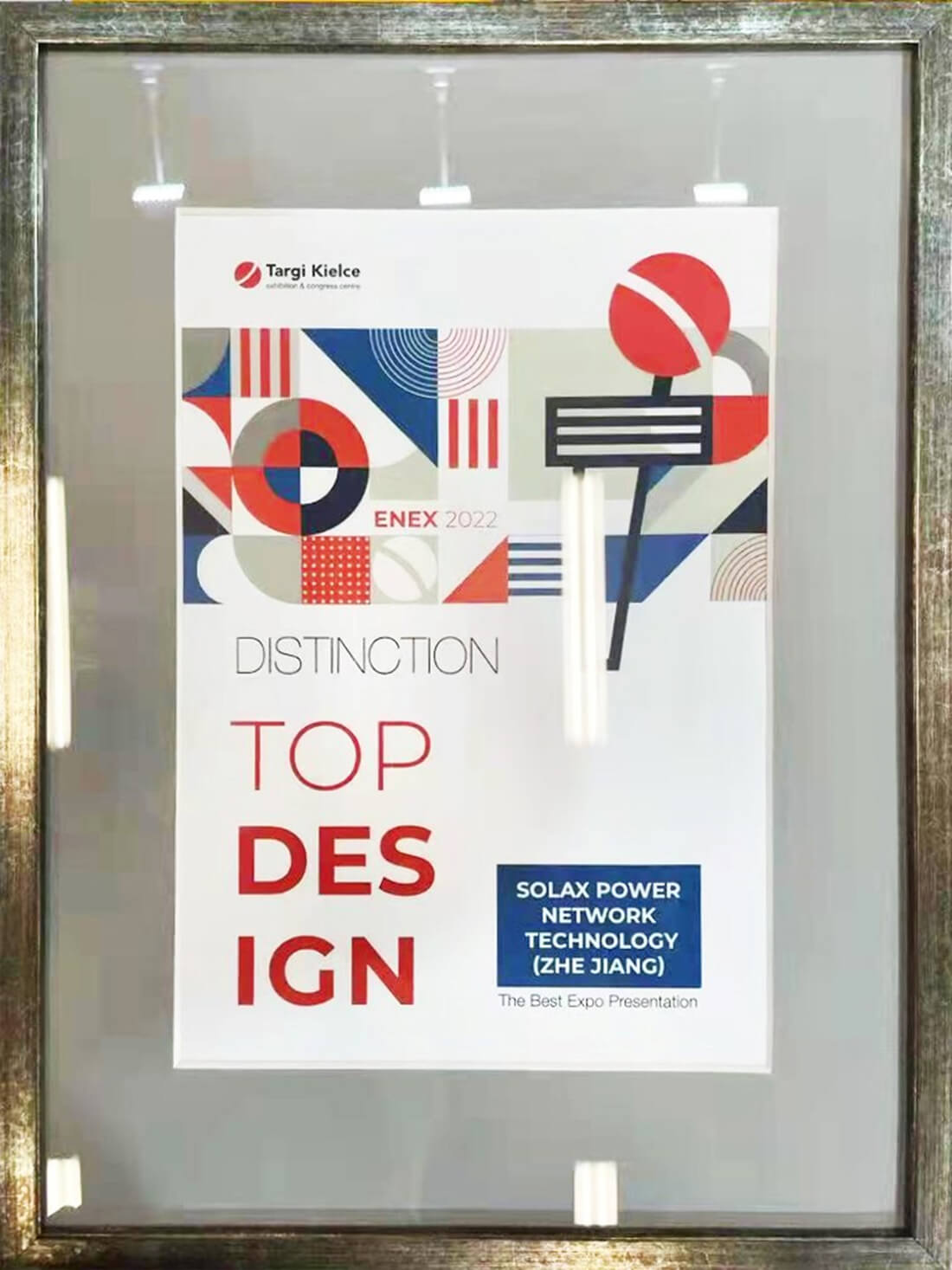 SolaX was awarded The Best Expo Presentation
Poland PV market consistently running at tier 1 in the industry, after 3 waves of subsides was released in the past years, over PLN 1.65 billion has been allocated to home PV installations. Now the 4th program of Mój Prąd/My Electricity Program is coming by earlier this year, although the detailed terms and conditions haven't been stated yet, it is firmly believed that the investment is going to boost the residential energy self-consumption including the deployment of energy storage and other devices.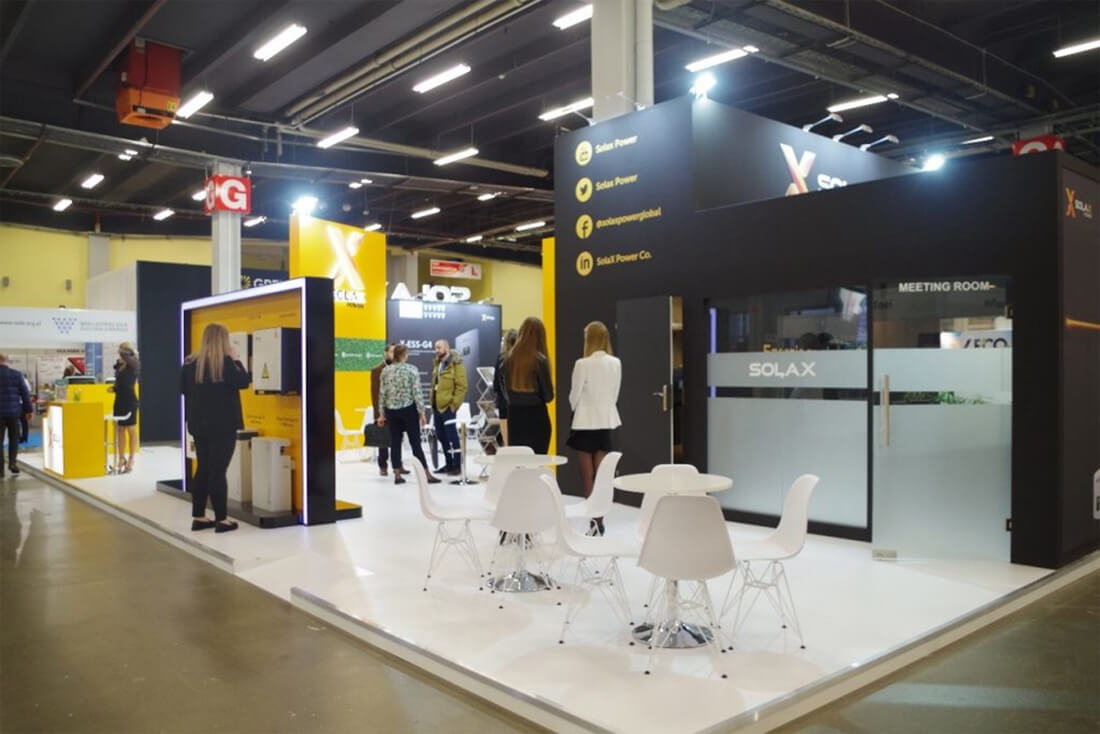 SolaX Power, the energy storage expert, is relying on more than 10 years' innovation on researching and developing hybrid inverter, storage batteries, and etc. In 2013, Asia's first hybrid inverter was created in SolaX laboratory, up until now, SolaX has released the 4th generation of energy storage system: X-ESS G4, moreover, SolaX never stopped upgrading its energy storage system to a complete residential solution that targets on various applications to satisfy global demands.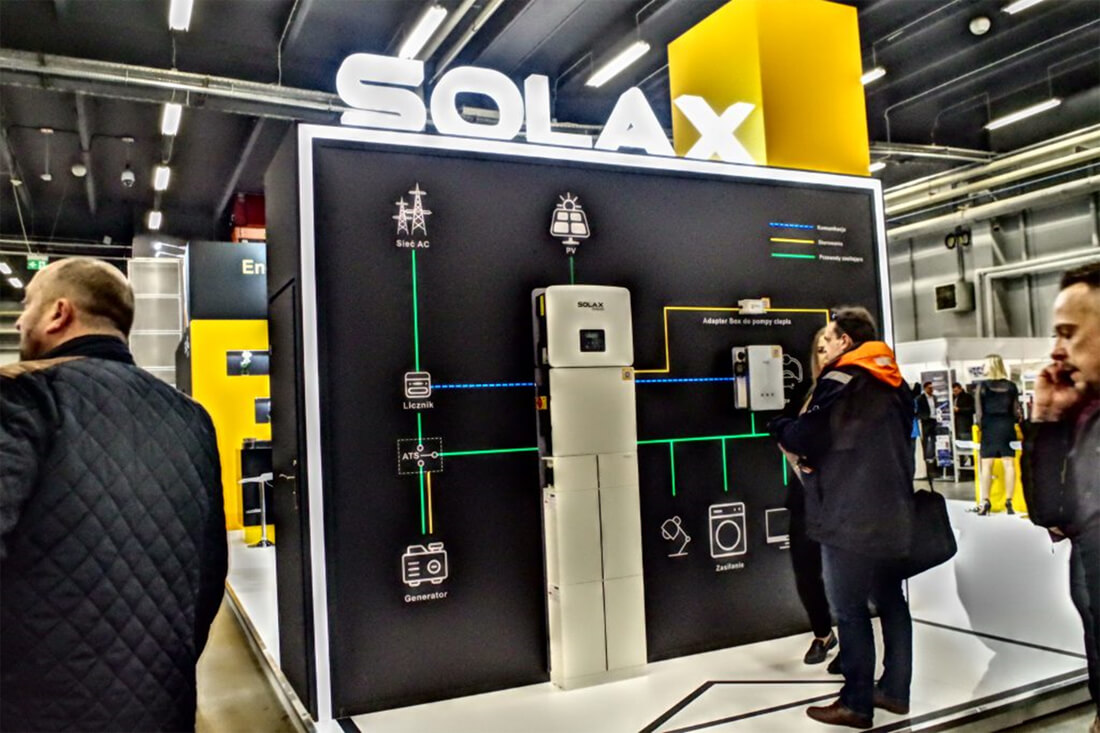 During the exhibition, X-ESS G4 has attract huge attentions with the all-in-one elegant design. It features 16A Max. input current that supports all components, fast charge and discharge, 30min quick installation. Moreover, X-ESS G4 is compatible with multiple home appliances, like Heat Pump Couple, EV Charger couple and Diesel Generator Couple, which allows the residents to intelligently control the working period of home appliances through X-ESS G4 to achieve a higher energy efficiency. On-grid & off-grid parallel energy storage systems can be achieved by either the single-phase systems or three phase systems. Moreover, SolaX R&D team is seeking the next possibility in micro-grid field apart from VPP(virtual power plant).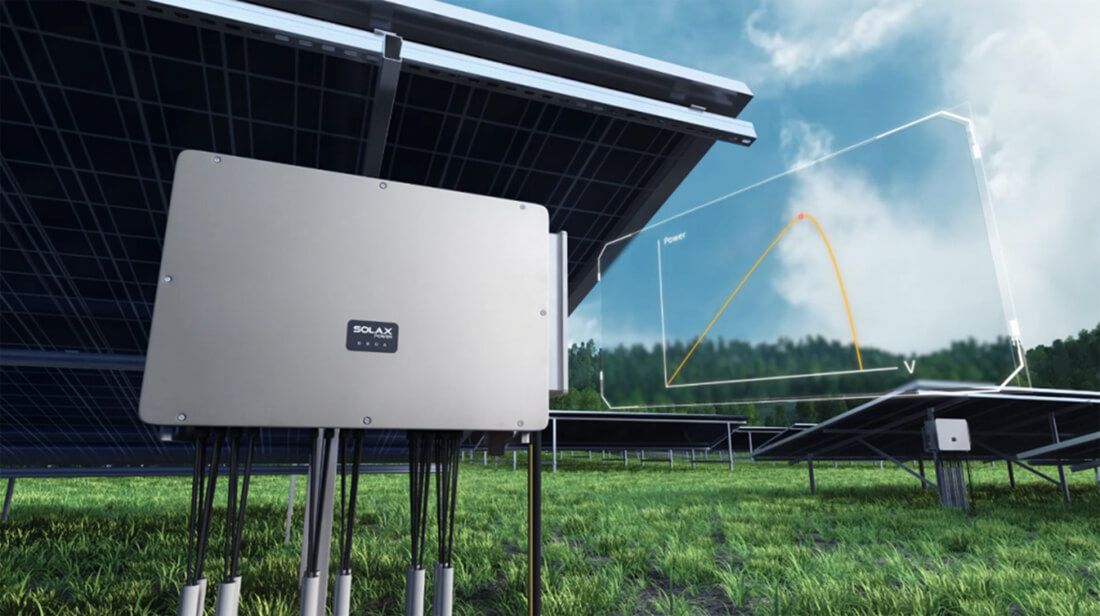 In addition, SolaX latest commercial and rooftop string inverter, X3-Forth, appeared at the exhibition and demonstrated the premium quality and reliability of SolaX. Since its release in last December, X3-Forth topped the listing of the same scale relying on its top power density. Its power ranges from 80kW to 125kW for 380V output and 136kW to 150kW for 500V output. Up to 12MPPT inputs and 32A MPPT current to ensure highly efficient power generation; featuring 200V low start-up voltage, 150% oversized input power and 110% AC output power, dynamic MPPT algorithms, supporting bi-facial components, the X3-Forth can harvest more energy from the sun and maintains stable working over a long period of time.
By using supporting 24h monitoring on the SolaX Cloud platform, the operators can view the energy yield and consumption 24/7, control & upgrade the system and change the work mode remotely and easily; SVG equipment ensures reactive power and active maintenance at night, preventing any feed-in penalty and power generation losses. The X3-Forth also supports Aluminum AC cable and PLC communication.
At the beginning of 2022, SolaX Power is glad that having seen the huge growth potentials of PV industry in Poland, SolaX will continue to devote itself to energy revolution globally and to boost the development of solar energy.