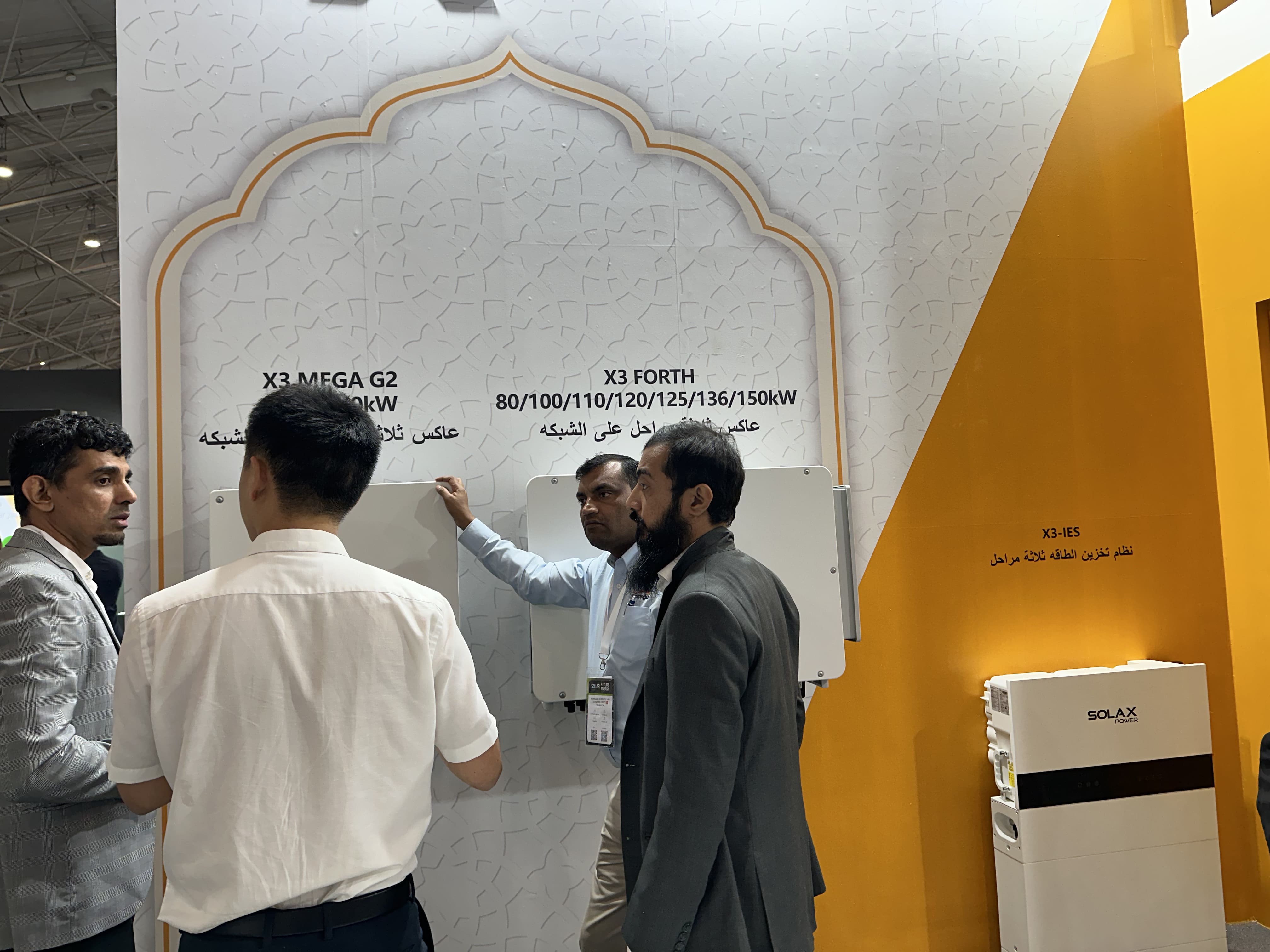 The future of energy lies in sustainable and renewable sources, and solar power has emerged as a frontrunner in the race towards cleaner energy. In this pursuit of a greener world, SolaX Power are at the forefront, making a significant impact in the solar energy sector. This year, SolaX showed up at The Solar Show KSA 2023 in Saudi Arabia, showcasing our innovative solar solutions and commitment to a sustainable future.
The Solar Show KSA 2023 is an annual event that brings together industry leaders, innovators, and professionals in the field of solar energy. It serves as a platform for discussing the latest technologies, market trends, and business opportunities within the renewable energy sector. This event is of paramount importance in Saudi Arabia, a country with vast solar energy potential and a strong commitment to transitioning to clean and sustainable power sources.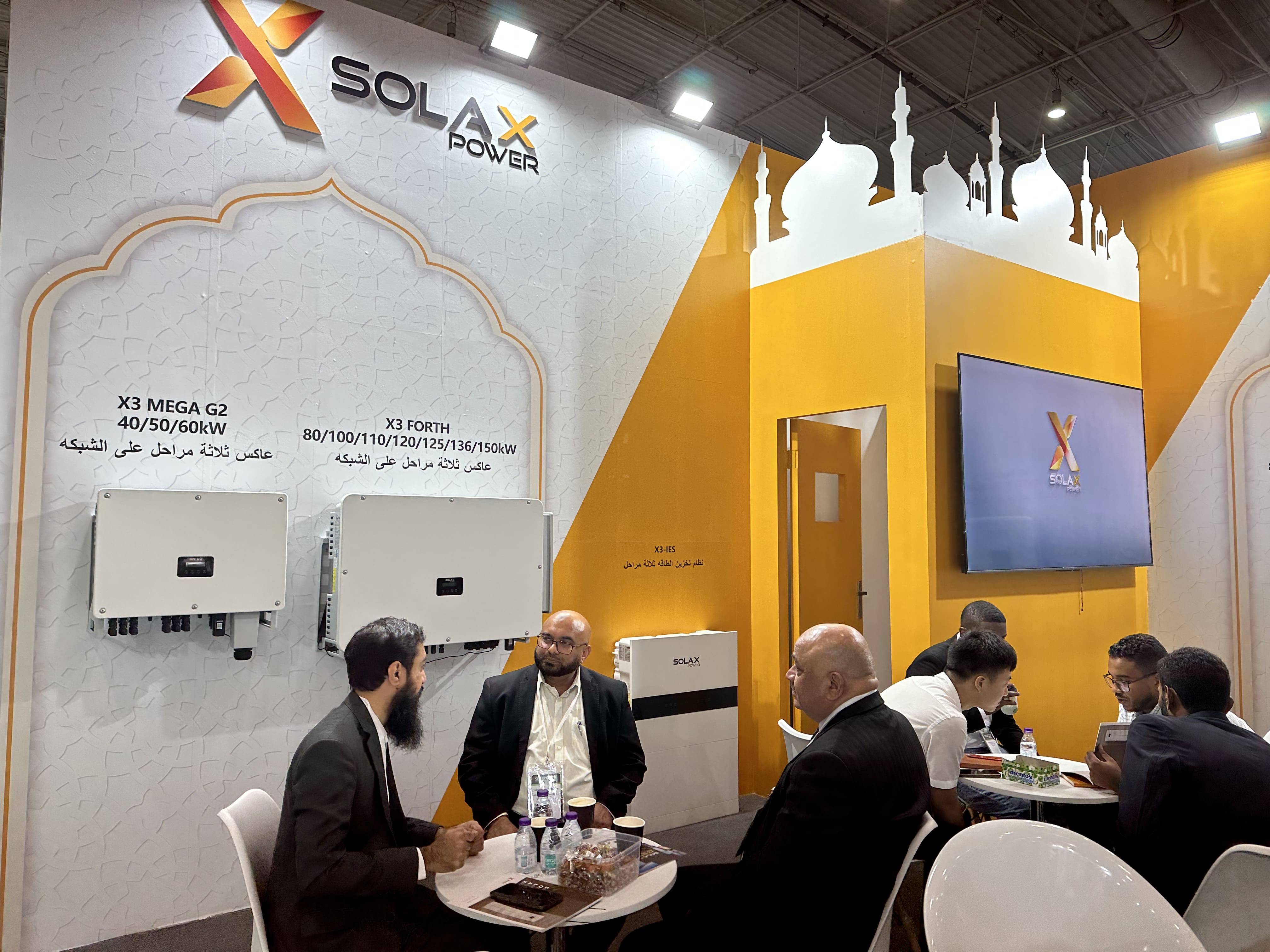 SolaX presented a comprehensive range of solar inverters that are known for their high efficiency, reliability, and advanced features. These inverters play a crucial role in converting solar energy into usable electricity and are essential components of any solar power system.
The C&I on-grid inverters were a big hit with the crowds that stopped by SolaX's exhibit. Maximum power point tracking (12 MPPT), 32A input current, and PV power that is enlarged by 150% all come standard on the X3-FORTH. Notable aspects of the X3-MEGA G2 are its huge 98.4% efficiency and the highest DC voltage of 1100V. The X3-MEGA G2 has an IP66 rating, making it suitable for outdoor use, and supports connections to up to four individual solar panel systems.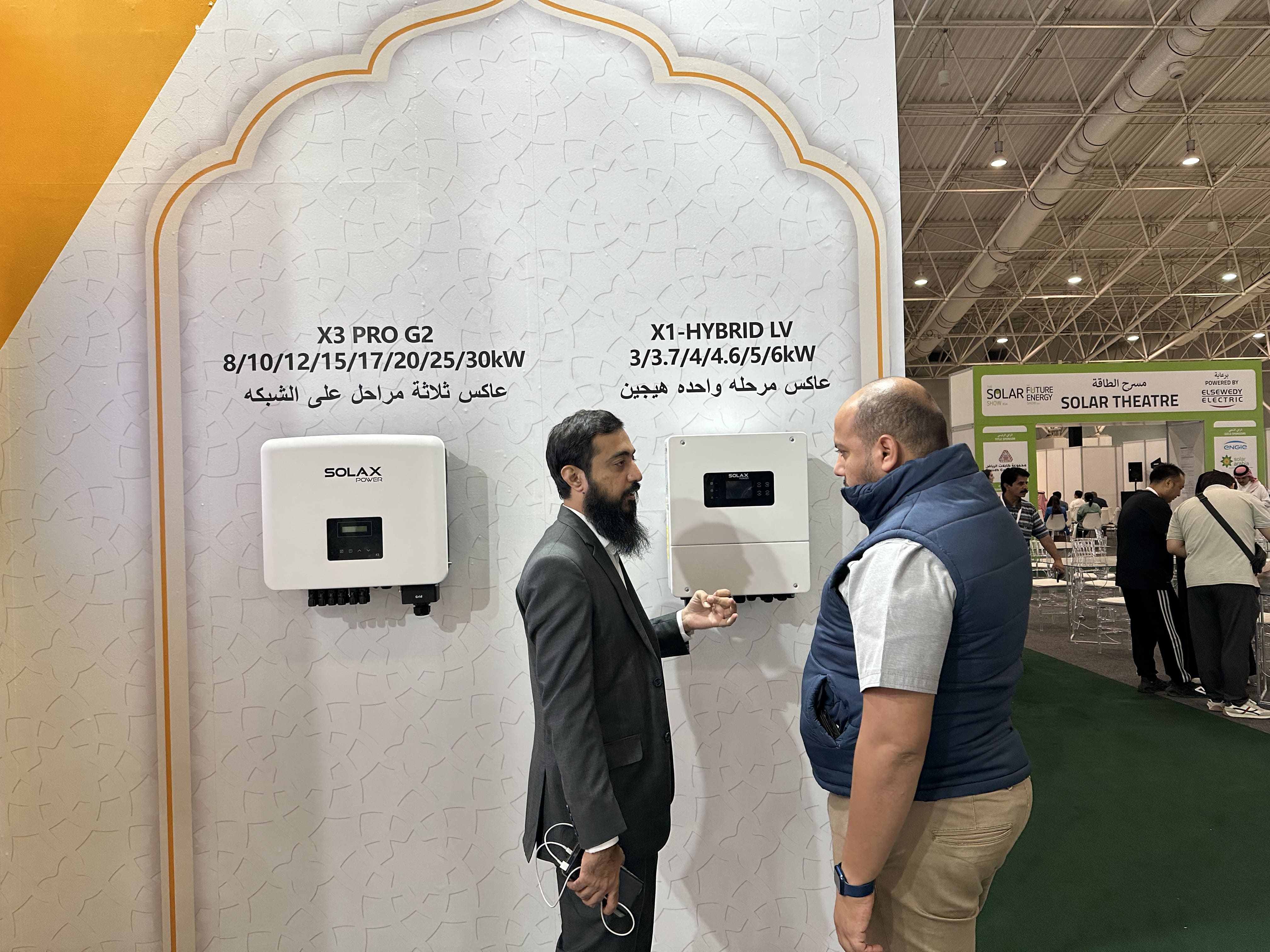 Saudi Arabia, with its abundant sunshine and vast tracts of desert land, is ideally positioned to harness the power of the sun. The government has recognized this potential and is actively investing in renewable energy initiatives, with a focus on solar power. The Solar Show KSA serves as a crucial platform for companies like SolaX Power to contribute to the country's ambitious renewable energy goals.
SolaX Power's participation at The Solar Show KSA 2023 in Saudi Arabia underscores its commitment to a sustainable future. With innovative solar solutions, we are playing a significant role in the global transition to clean energy sources. As Saudi Arabia continues to invest in solar power, SolaX Power's presence at this event signifies our dedication to supporting the country in achieving the renewable energy targets. The Solar Show KSA 2023 served as a reminder that the solar energy revolution is well underway, and companies like SolaX Power are leading the charge toward a brighter, greener future.