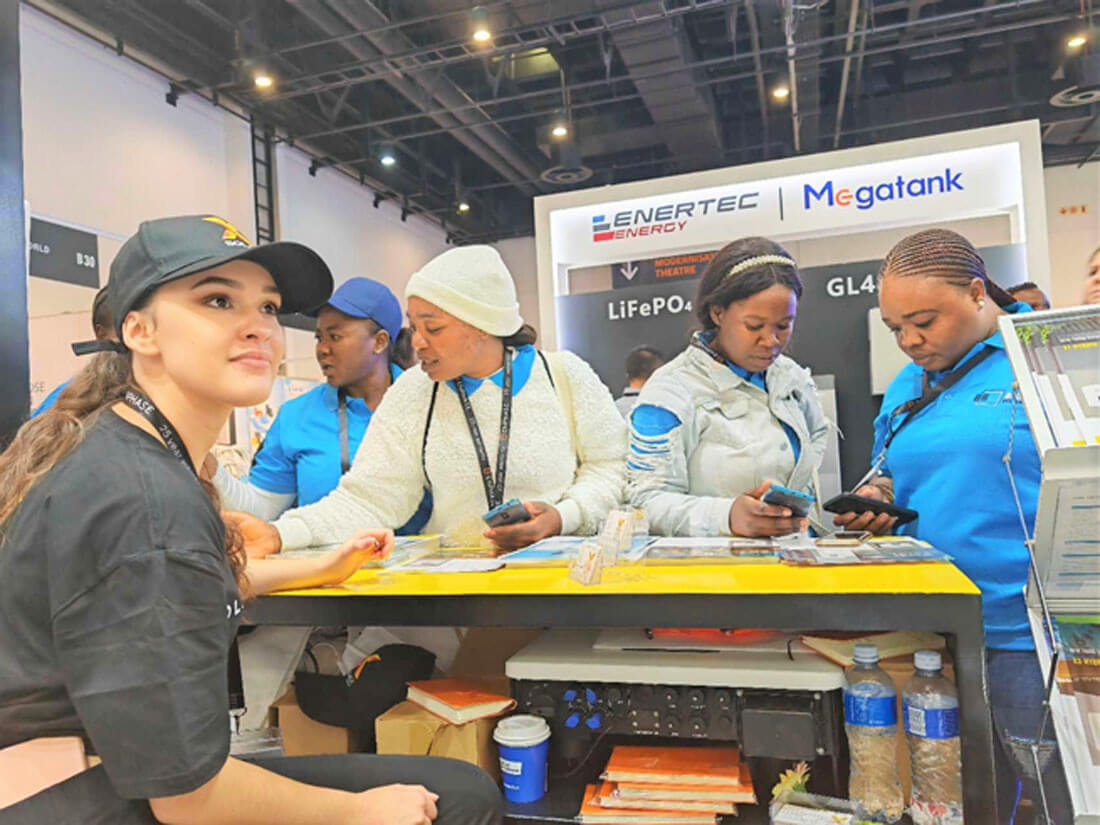 SolaX participated in The Solar Show Africa 2023, which is held in Sandton Convention Centre Johannesburg on 25 to 26 April, showing the companies news of South Africa and internationals related to sectors Solar energy, Renewable energies. This expo provided a beneficial opportunity for SolaX to gain knowledge, make connections, and expand its business by displaying its broad range of grid-tied inverters and energy storage solutions to global industry experts.
South Africa's nominal installed capacity increased from 53,673 MW in 2021 to 54,669 MW in 2022 thanks to new capacity from 720 MW of coal, 419 MW of wind, and 75 MW of solar PV that became operational in 2022. Below is a summary of the installed capacity.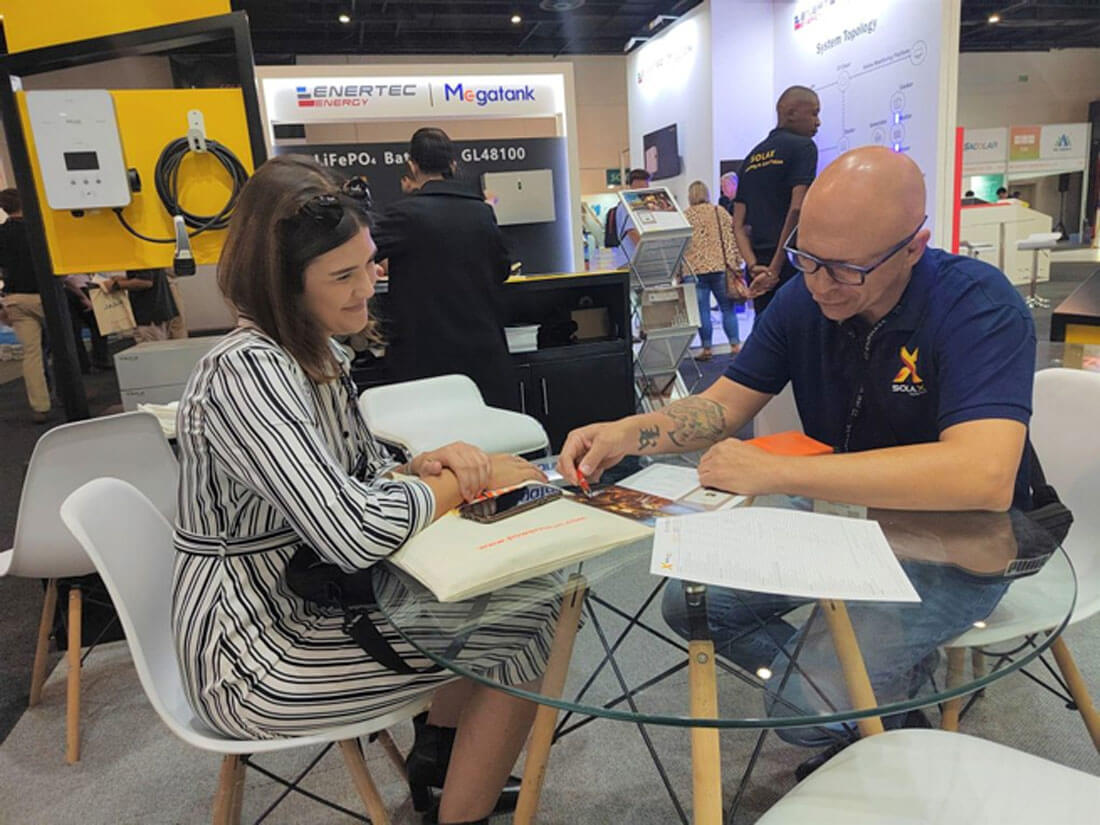 Since the government lifted the barrier for enterprises in South Africa to create their own power without a license from 1MW to 100MW, the C&I solar industry in South Africa looks to be progressing more quickly. The administration, in fact, has just scrapped the cap altogether. This forward-thinking approach is largely responsible for the 1,659 MW of distributed renewable energy capacity that was reported to the energy regulator in 2022.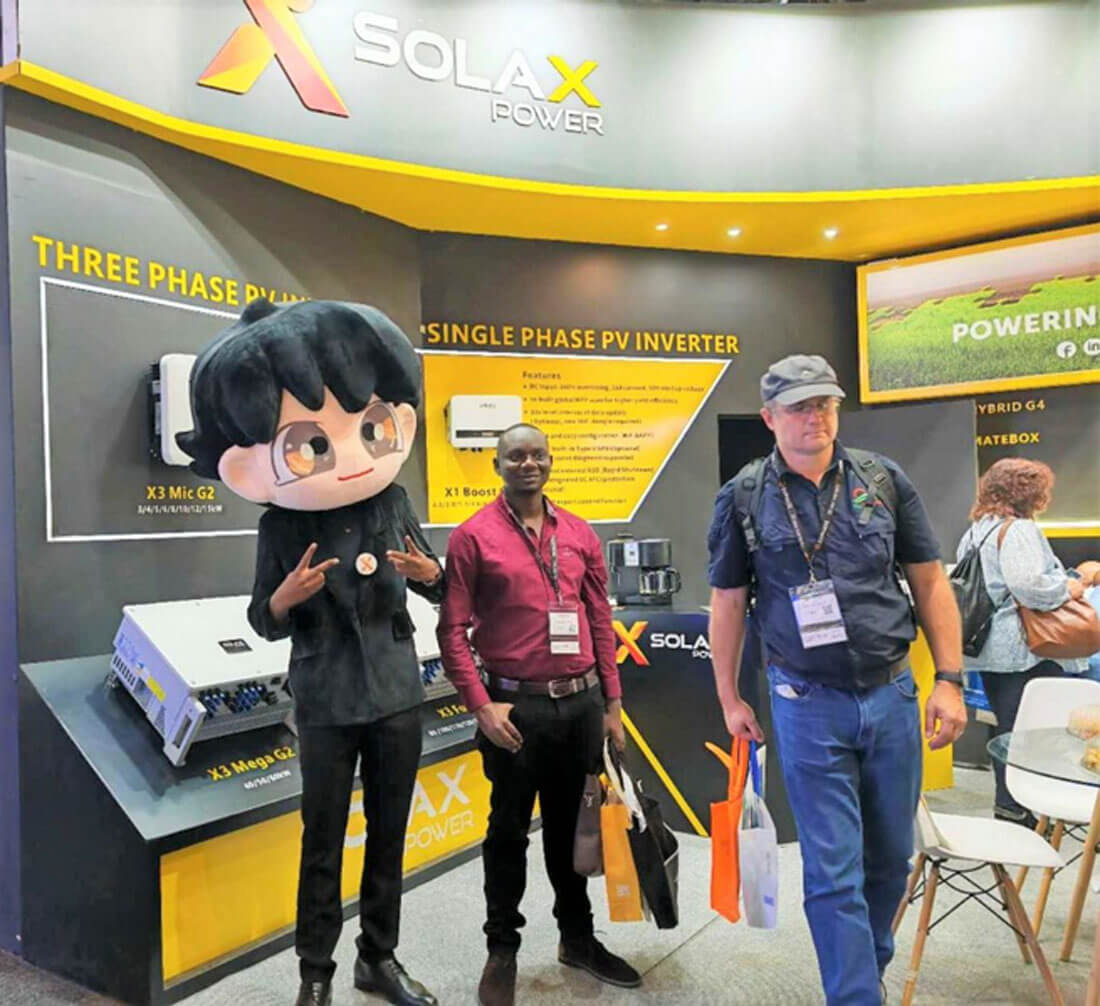 The C&I on-grid inverters made quite an impression on those who stopped by the booth of SolaX. In order to guarantee the highest possible power output, the X3-FORTH has 12 MPPT, 32A of input current, and 150% of excess PV power. The X3-MEGA G2 is also outfitted with a number of noteworthy characteristics, such as an astounding efficiency of 98.4% and a maximum DC voltage of 1100V. Because it has an IP66 certification, the X3-MEGA G2 may be installed outside, and it has the capability of being linked to four different panel arrays.
During the exhibition, X-ESS G4 attracted huge attention with its all-in-one elegant design. It features 16A Max. input current that supports all components, fast charge and discharge, 30min quick installation. Moreover, X-ESS G4 is compatible with EV Charger. Through communication between the smart EV charger and X-ESS G4, it forms an intelligent photovoltaic, storage, and EV charging energy system. This enables zero-cost charging so that clients can enjoy the convenience of solar power in daily driving.
Africa's solar energy potential is immense. The photovoltaic (PV) sector in South Africa has seen substantial development, and it is clear that the nation is heading towards a more environmentally friendly and sustainable future as a result. SolaX is prepared to take the initiative to drive change and contribute to a more sustainable future for all parties involved as the need for renewable energy continues to increase on a worldwide scale.