Energy Storage System manufacturer and designer, SolaX Power, has been dedicating itself to developing energy storage systems for a decade. SolaX is proud to announce the launching of its 2nd generation of energy storage system, a landmark product in the American market, A1-ESS G2.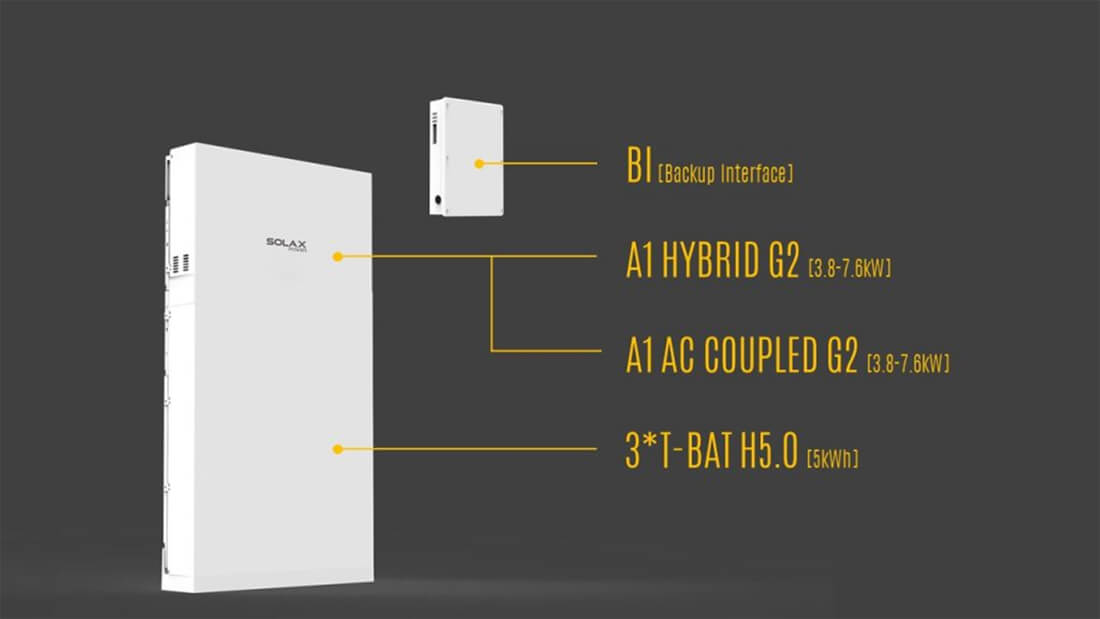 A1-ESS G2's modular-designed body contains an inverter, BMS, batteries and BI (Backup Interface). Boasting 200% oversized PV input power, 16A PV input current, 150% MPPT power and 150% off-grid capability, A1-ESS G2 is a powerful system under smart control. Moreover, it allows residents to be energy independent thanks to its whole home backup solution. When an outage happens, A1-ESS G2 can switch to off-grid mode instantaneously and power all the home appliances to ensure you can continue working or entertaining at home.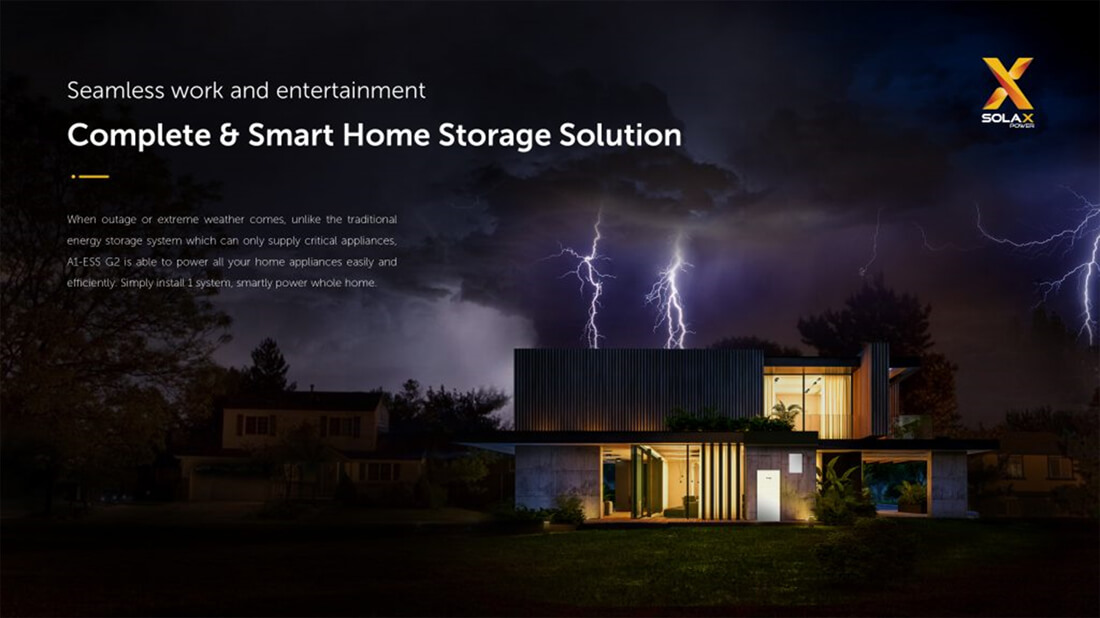 A1-ESS G2 satisfies the need of large power loads at home thanks to its parallel capability. Each system can have up to 4 T-BAT H5.0 batteries, amounting to 20 kWh. A maximum of 4 units of A1-ESS G2 are supported in parallel to achieve a maximum of 30 kW power output and 80 kWh battery storage, thus covering the needs of most residents. At the same time of enlarging the system's capacity, SolaX engineers designed the smart load control to optimize the energy consumption.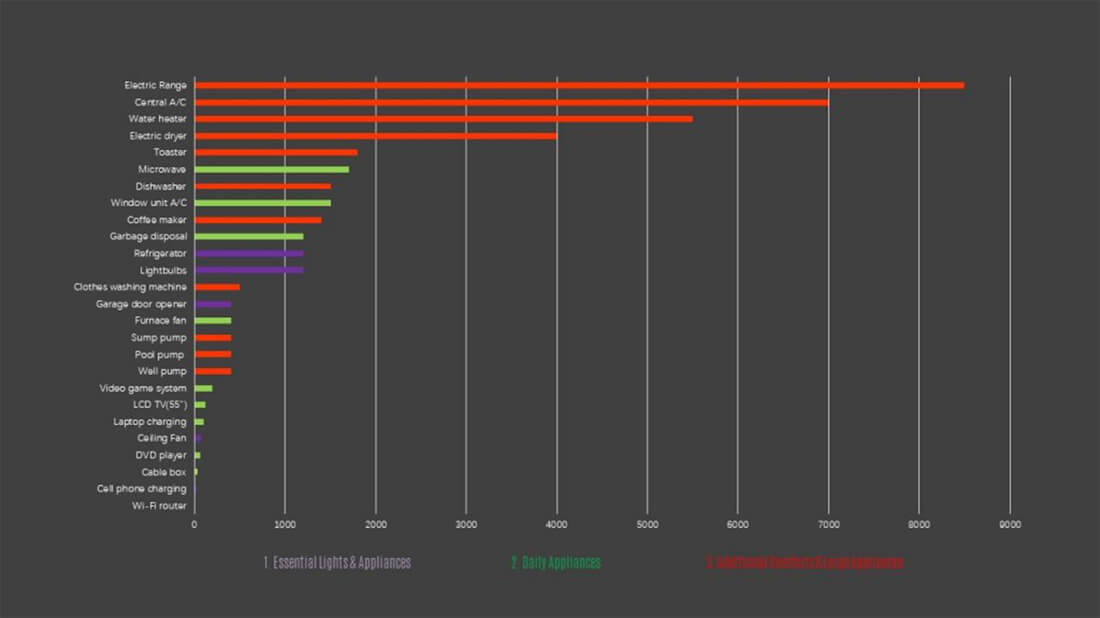 Home Load Analysis (Unit: W)
A1-ESS G2 intelligently classifies home loads into different categories:
1. essential loads and lighting.
2. daily appliances.
3. additional comforts & large appliances.
Customers are able to set the prioritization of essential appliances to optimize the energy consumption, especially in the event of grid power outages and high utility prices period, the customers could turn off appliances remotely to prevent wasting unnecessary energy or turn on comforting appliances before getting home.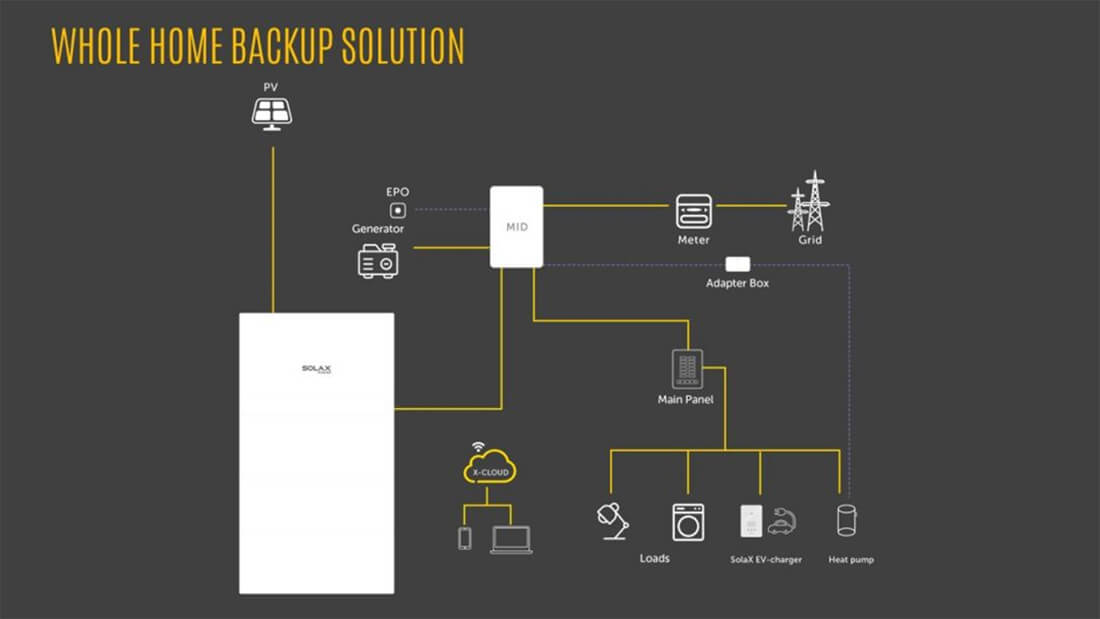 Apart from the whole home backup solution, the A1-ESS G2 provides a very comprehensive solution to meet customer's needs. Either customers could upgrade their existing PV system by using the microgrid solution: A1 AC-Coupled G2 and T-BAT H5.0 batteries to store the extra energy for emergencies or nighttime use; or the EV Charger, heat pump or diesel generator solutions to save more energy for backup use and reduce the reliance on grid.
The American PV market is rather rigorous and strict to overseas manufacturers, SolaX firmly believes in the potential of the energy storage market, by accepting the challenges and pushing forward, SolaX has never stopped designing & developing market leading products to meet all the rules and regulations. SolaX will continue to devote itself to helping contribute to achieving carbon neutrality.