At the end of the year 2020, a group of special guests led by Academician Pan Yunhe came to SolaX Power's factory. Mr. Pan Yunhe owns several honorable titles; he is one academician and former executive vice president of the Chinese Academy of Engineering, a member of the Standing Committee of the 12th National Committee of the Chinese People's Political Consultative Conference, director of the Foreign Affairs Committee, and leader of the experts of National Advisory Committee of New Generation Artificial Intelligence Strategy. Tonglu County Party Secretary Mr. Fang Yi, County Party Standing Committee Mr. Li Jun, and Professor and Director of New Energy Center of Zhejiang University Mr. Chen Min together joined the meeting, SolaX Power Chairman Mr, Li Xinfu welcomed them.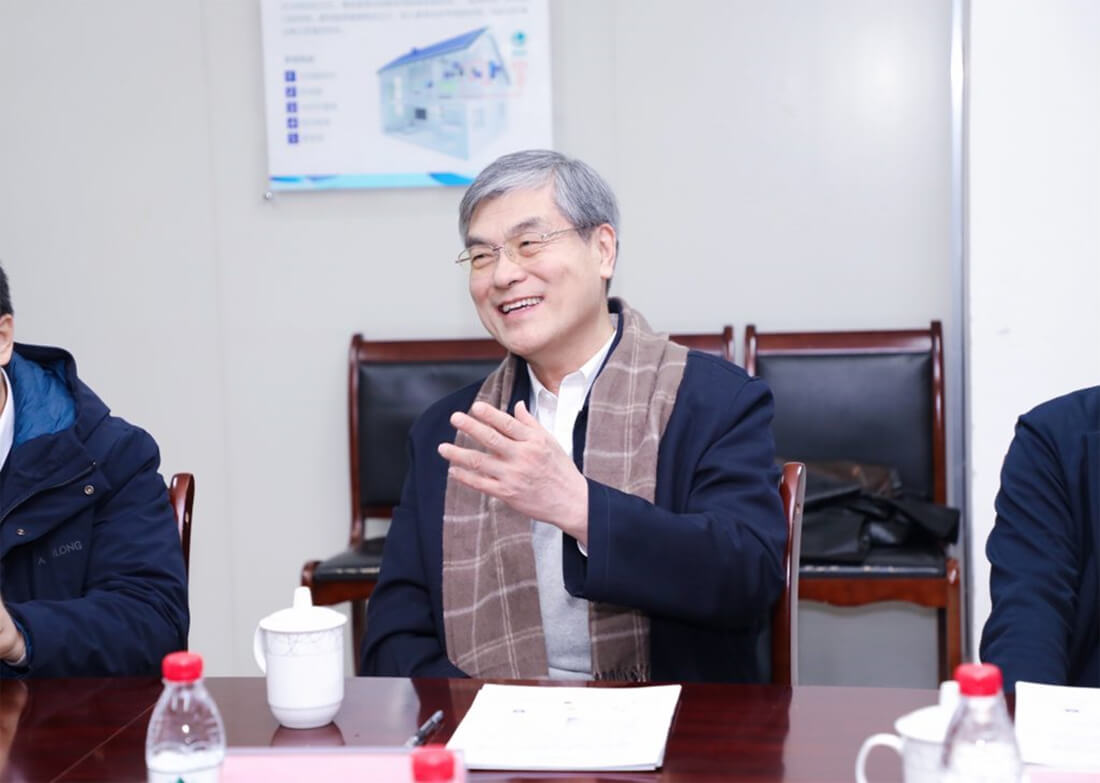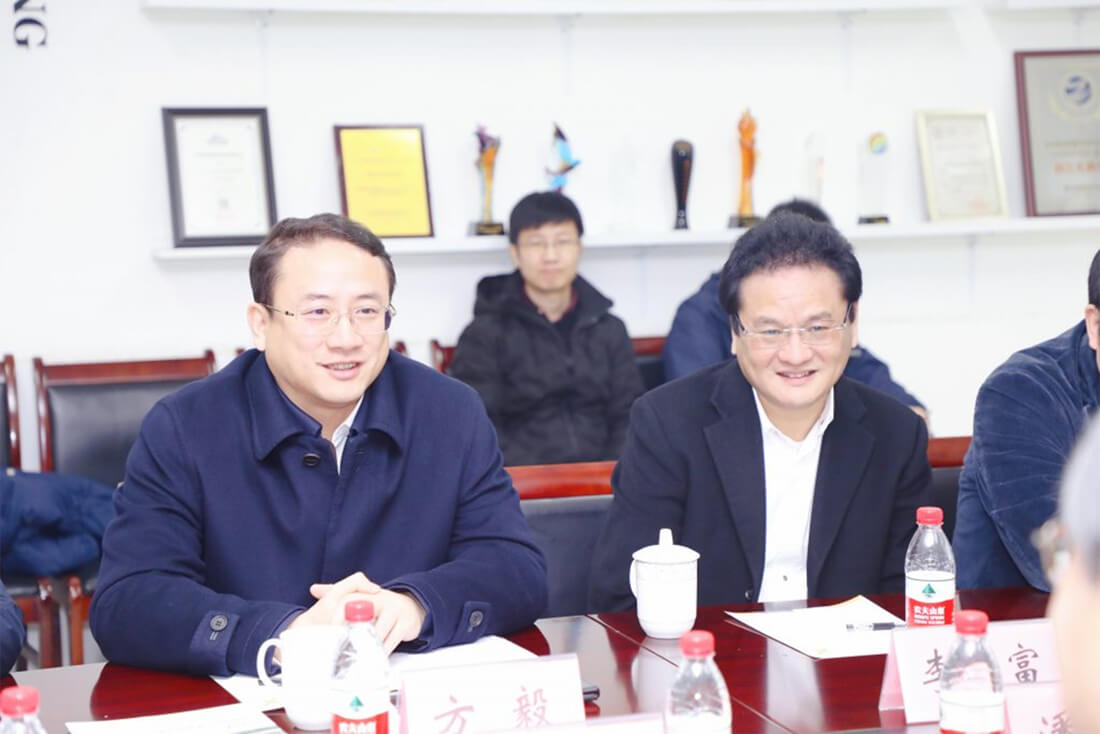 During the meeting, both sides exchanged opinions in enthusiasm. Mr. Li Xinfu reported to Academician Pan Yunhe on the technical development of SolaX's core energy storage inverter, market application, SolaX company strategic planning, and the exploration and practice in the field of smart microgrid and energy internet. Academician Pan Yunhe gave valuable suggestions on SolaX's product innovation and future layout, and highly appraised the forward-looking technology and potential markets of SolaX's energy storage inverters.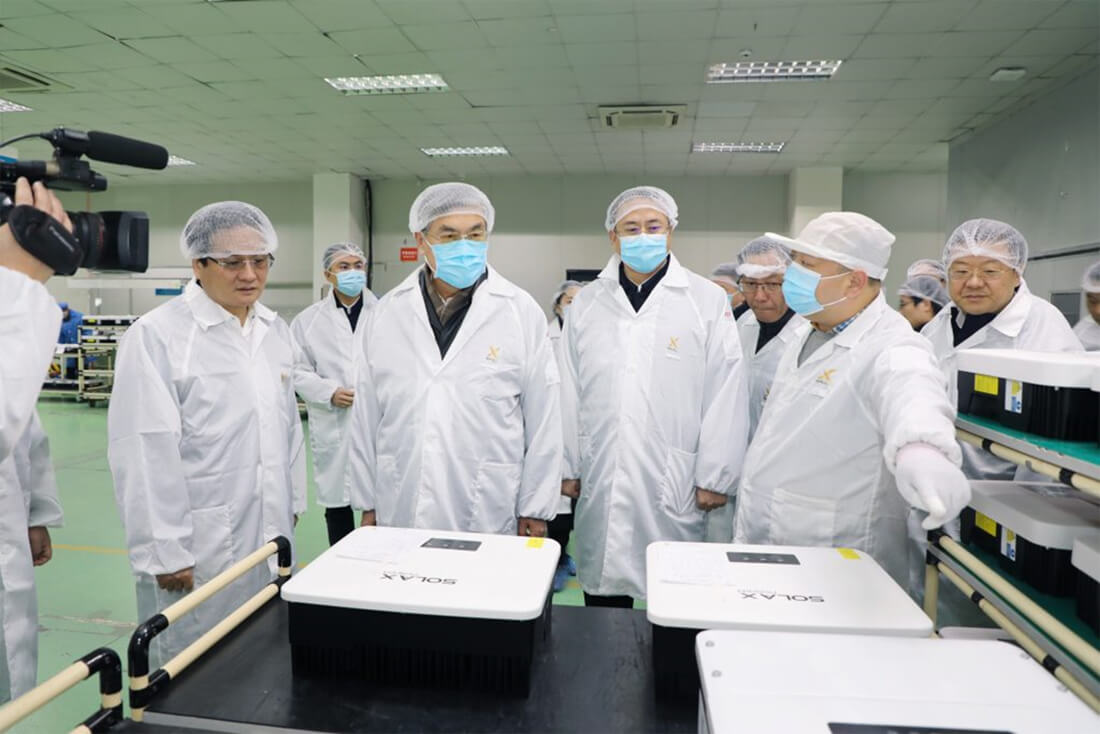 Academician Pan is very optimistic about the future prospect of SolaX Power, and he said that with the tailwind generated by the photovoltaic energy storage industry, SolaX will be able to develop its business to a new level. Especially with the Chinese government's goal to achieve carbon neutrality by 2060, the future market potential is unlimited. He encouraged SolaX to insist on going further and further on the road of energy storage and to push forward the development of the company with higher standards, wider vision, and better quality.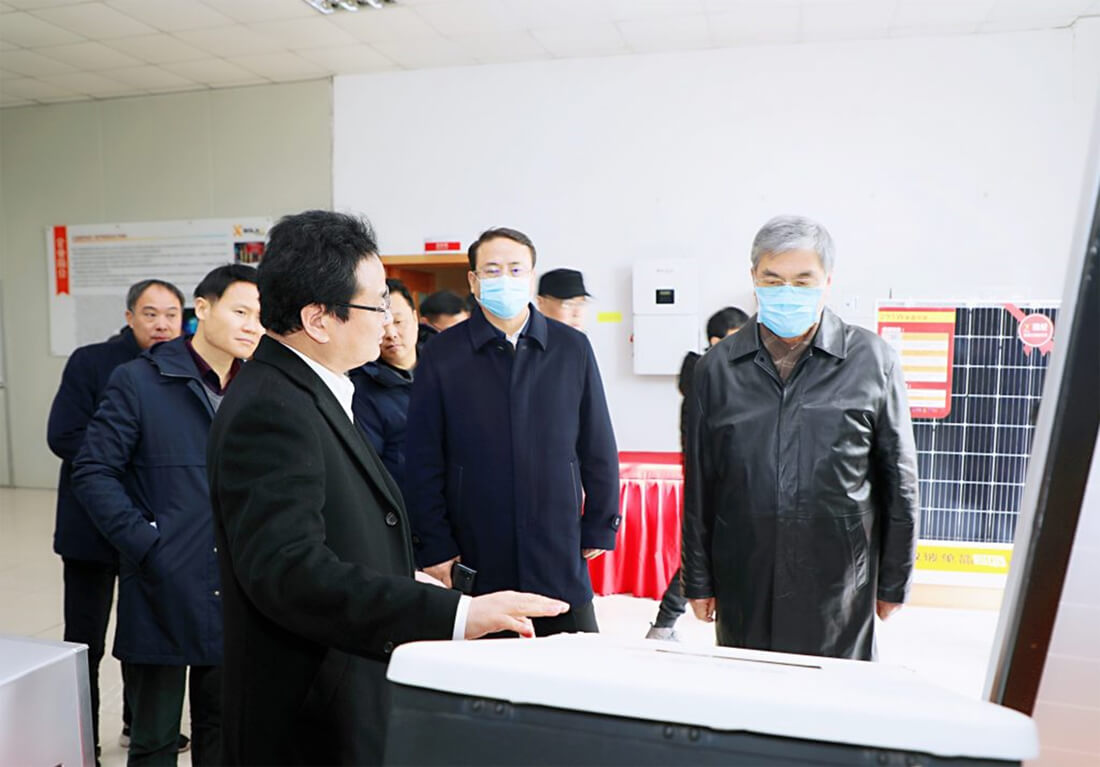 This visit means a lot to SolaX Power. Academician Pan's encouraging words have greatly strengthened SolaX's confidence in its development. While the photovoltaic energy storage industry is at the fastest growing time both domestic and abroad, SolaX will grasp the strategic opportunities, actively layout the energy storage business, strengthen the independent innovation of energy storage technology, strive to achieve the transformation and breakthrough of the company, and make more contributions to promote the sustainable development of clean energy globally.