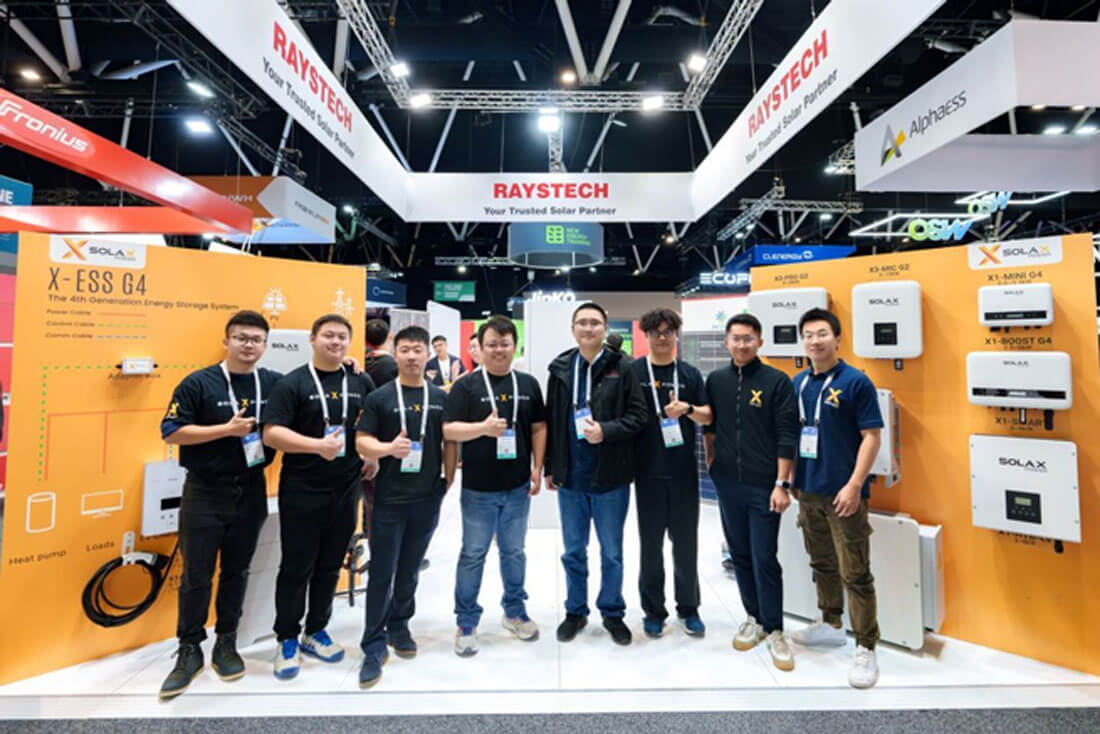 May 3-4, SolaX participated in Smart Energy Council Conference and Exhibition 2023, which provides the entire renewables industry the opportunity to come together; manufacturers, distributors, project developers, financiers and many more. SolaX was able to showcase our extensive line of grid-tied inverters and energy storage solutions to a worldwide audience of industry professionals, therefore increasing our exposure, expertise, and potential for company growth.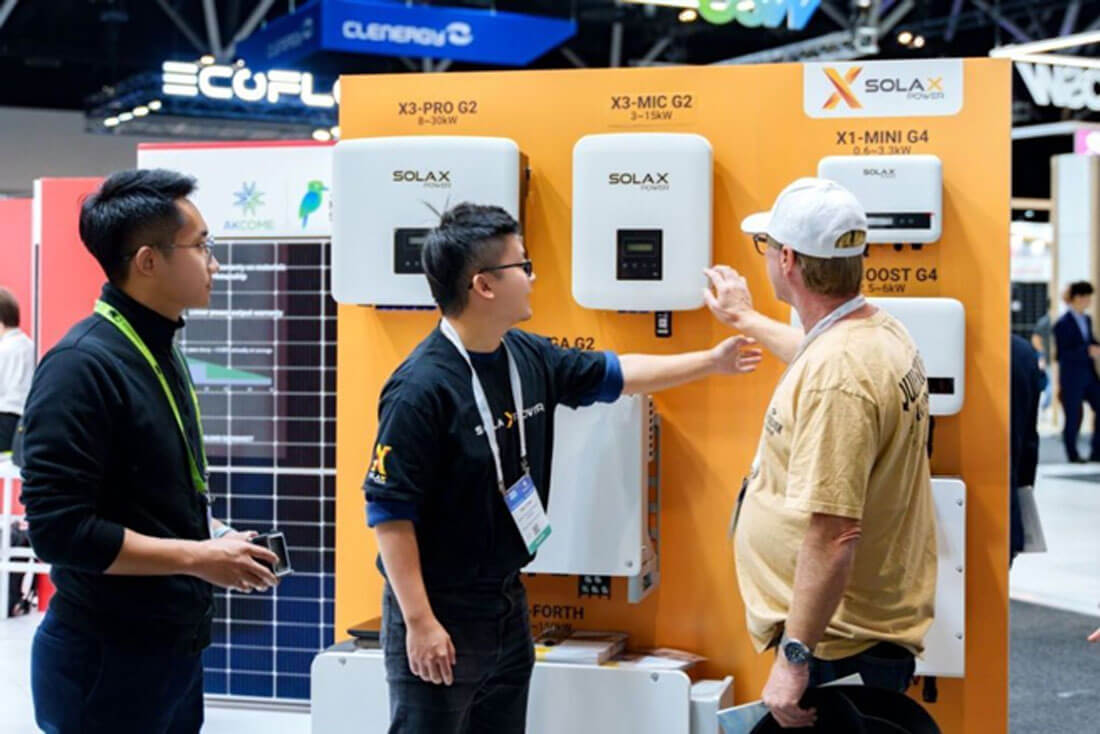 Solar photovoltaic (PV) provided around ten percent of Australia's total power production in 2020-21 and is the form of generation that is expanding at the quickest pace in Australia. More than 30 percent of homes in Australia already have rooftop solar photovoltaic systems, giving the country a total capacity of more than 11 gigawatts. In addition, the number of large-scale solar farms being built in Australia is on the increase. Currently, over 7 GW of power is linked to the electrical grid in Australia.
The latest products from SolaX, X1-BOOST G4, and X1-MINI G4, were the star attractions at the SolaX Booth. For higher yield efficiency, X1-BOOST G4 has two MPPT channels with a voltage range of 40-560V. As for X1-MINI G4, it is lighter and more compact given its 5.2kg weight, making it probably the lightest product in its power segment available on the market today. Both X1-BOOST G4 and X1-MINI G4 have a built-in global MPP scan and support 200% oversizing DC input, which is highly adaptable to the high-power modules in the current market.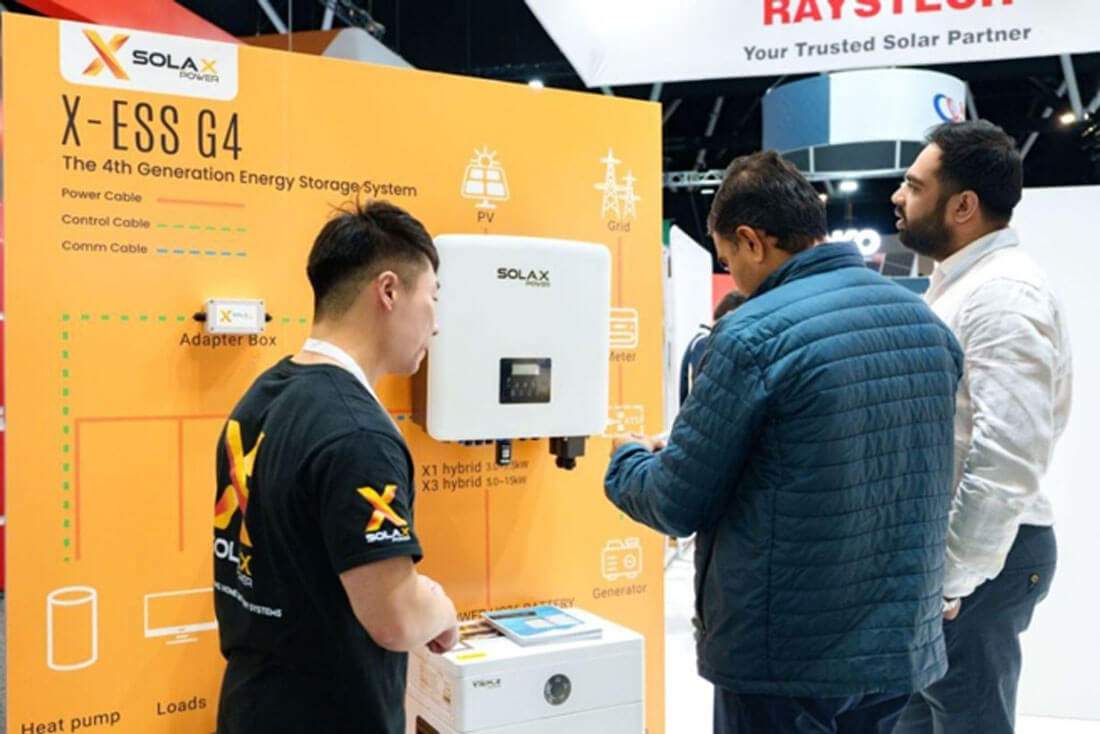 The energy storage system formed by X3-Hybrid inverter and T-BAT H5.8 makes it possible to generate electricity from solar energy for home consumption during the day and charge the batteries with free, clean solar energy when the background load is satisfied. In the evening, when the sun has set, the stored energy will be discharged and the batteries will be charged at a cheaper tariff.
During the exhibition, X-ESS G4 attracted huge attention with its all-in-one elegant design. It features 16A Max. input current that supports all components, fast charge and discharge, 30min quick installation. Moreover, X-ESS G4 is compatible with EV Charger. Through communication between the smart EV charger and X-ESS G4, it forms an intelligent photovoltaic, storage, and EV charging energy system. This enables zero-cost charging so that clients can enjoy the convenience of solar power in daily driving.
The country has seen significant growth in solar PV installations. This further culminates in the improvement of the Australian solar power market. As the demand for renewable energy continues to grow globally, SolaX is willing to take the initiative to drive change and contribute to a more sustainable future for all.