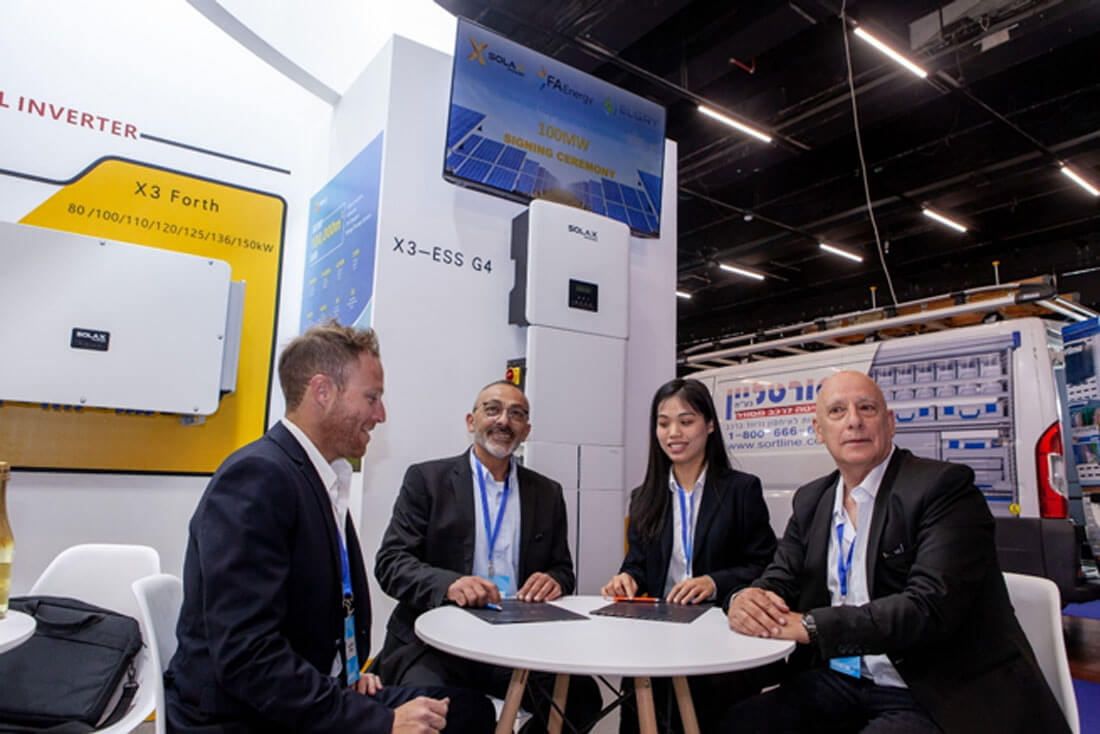 From May 2-4, SolaX participated in RAX 2023, the 27th International Exhibition in Israel for Electrical Engineering, Control, Instrumentation, Automation, Pneumatics, Lighting Systems, Energy and Energy Efficiency
SolaX was able to develop our company, create valuable contacts, and increase knowledge base via the participation in this show, where it displayed its extensive portfolio of grid-tied inverters and energy storage solutions to professionals from all over the world in the relevant sector.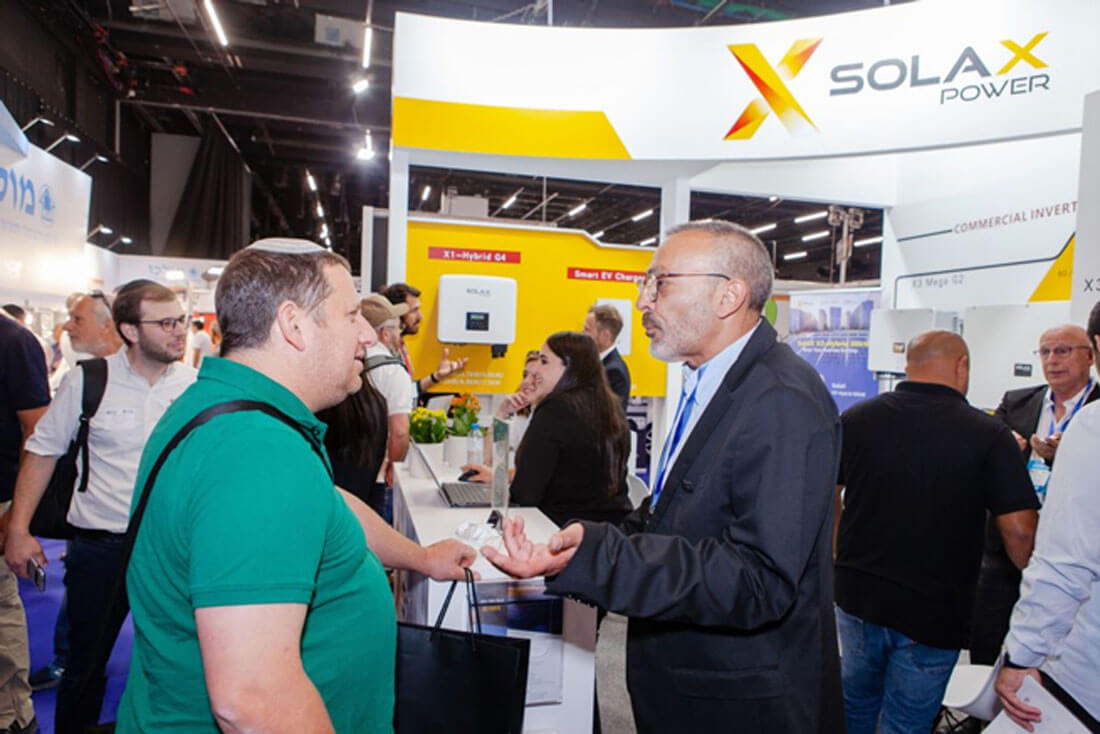 Solar energy is the heat and radiant light from the sun, which may be captured using technologies such as solar power (used to produce electricity) and solar thermal energy (used for purposes such as heating water). Solar energy can be utilized to power technologies such as solar power and solar thermal energy.
The solar energy industry in Israel is broken down into solar photovoltaic (PV) and solar thermal segments, depending on the technology. The installed capacity (MW) was used to size the market and make segmentation projections.
During the period covered by the analysis (2022-2027), the market for solar energy in Israel is anticipated to have a compound annual growth rate of 5%. The Israeli government has a goal of increasing the amount of renewable energy that accounts for forty percent of the country's overall energy output by the year 2030.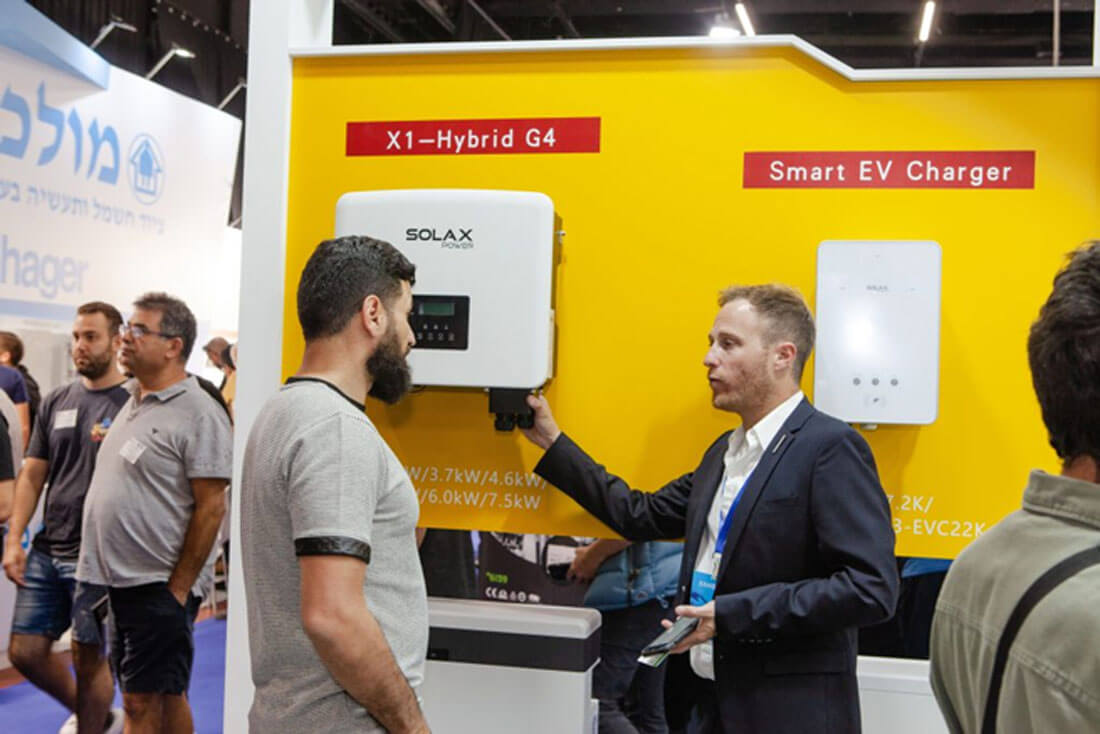 The Israeli Ministry of Energy prioritized the installation of solar panels on residential structures and further connecting them to the national power grid in the year 2022. This was done in order to reduce Israel's reliance on fossil fuels. A nonprofit called Sun for Everyone, which does not seek to profit from its work, took the initiative and made major efforts to hasten the installation of solar roofing on residential structures.
During the exhibition, X-ESS G4 attracted huge attention with its all-in-one elegant design. It features 16A Max. input current that supports all components, fast charge and discharge, 30min quick installation. Moreover, X-ESS G4 is compatible with EV Charger. Through communication between the smart EV charger and X-ESS G4, it forms an intelligent photovoltaic, storage, and EV charging energy system. This enables zero-cost charging so that clients can enjoy the convenience of solar power in daily driving.
During the course of the display, the X-ESS G4 garnered a great deal of interest due to the sophisticated appearance of its all-in-one design. It has a maximum input current of 16A, which is sufficient for all components, rapid charging and discharging, and a short installation time of 30 minutes. In addition, the EV Charger may be used with the X-ESS G4 system. An intelligent solar, storage, and electrical vehicle charging energy system is created when the X-ESS G4 and the smart EV charger are able to communicate with one another. This permits charging at no cost to the customer so that they may take advantage of the ease of solar power in their day-to-day driving.
As a result of factors such as these, as well as an increase in the number of solar energy installations, it is anticipated that the Israeli solar energy market will continue to expand throughout the time of the projection. SolaX is ready to embrace the world with our professional residential and C&I solutions.