On Nov. 29, SolaX signed a 100MW strategic cooperation agreement with Fronus Solar Energy, a leading renewable energy company in Pakistan, to provide advanced inverter solutions in the Pakistan market in the following year.
In addition, SolaX and BTA Technologies inked a partnership agreement, under which BTA Technologies would eventually take over the duties of SolaX's Pakistan after-sales service center. This cooperation is another vital step for SolaX in promoting localization in Pakistan, which will give local clients more timely and targeted after-sales service.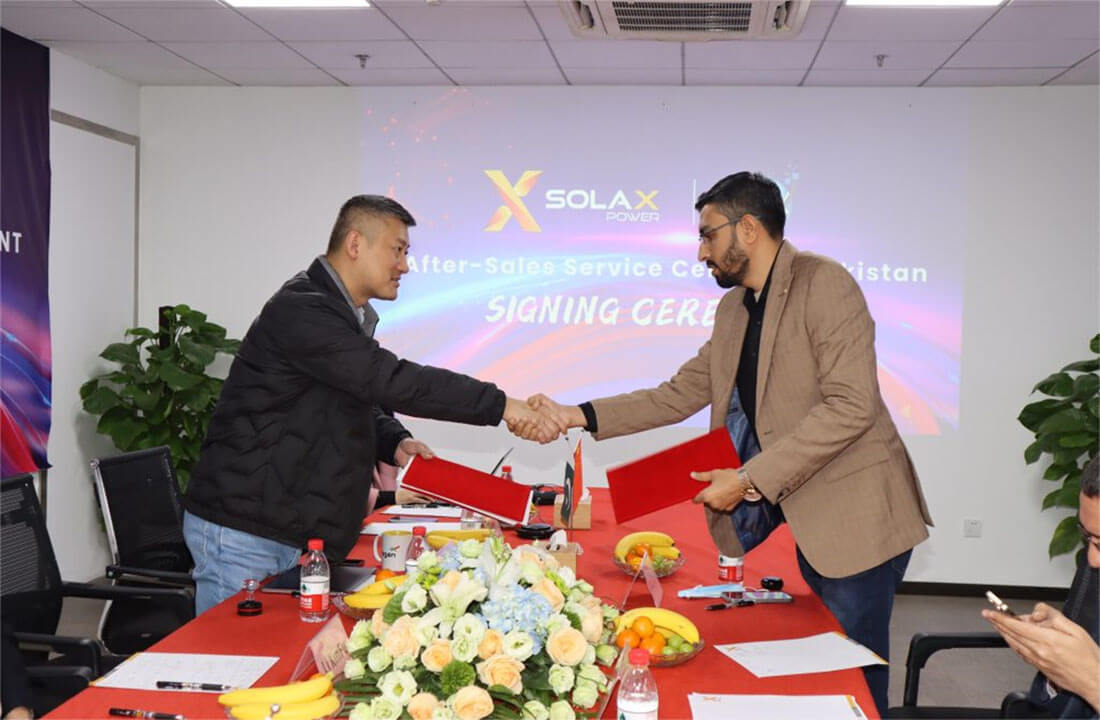 Fronus Solar Energy is a leading renewable energy company in Pakistan, committed to providing the most innovative clean energy solutions to its customers. And BTA Technologies, which has 23 service centers in Pakistan and an extensive experience in inverter maintenance, is the official after-sales partner of Fronus Solar Energy.
This cooperation, which marks another leap forward for SolaX in Pakistan market, was highly expected by both sides. SolaX truly believes that this partnership will enable us to better serve Pakistani clients by offering them high-quality PV solutions and reliable local services. We also expect that by working together, we may accelerate the energy transition of Pakistan toward a zero-carbon future as soon as possible.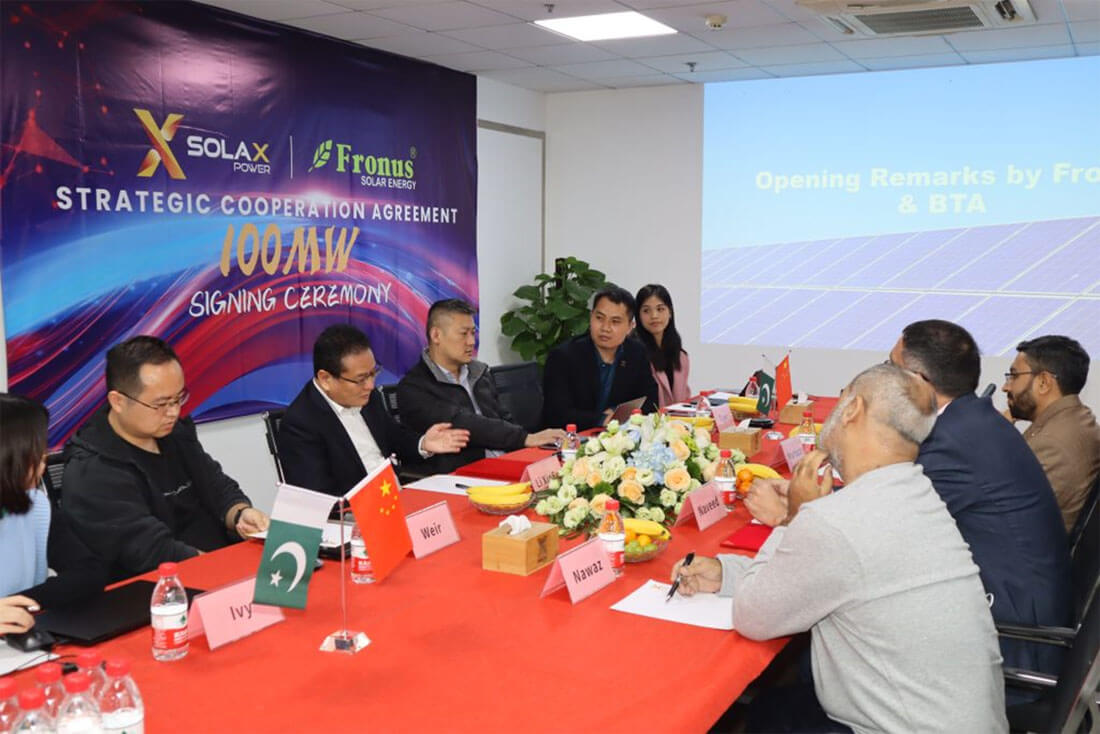 Mr. Li Xinfu, Chairman, Mr. Lv Xing, Chairman Assistant, and Mr. Guo Huawei, Product Director of SolaX Power all attended the signing ceremony.