On Sep. 14-16 in Thailand, SolaX attended ASEAN Sustainable Energy Week 2022 (ASEW), this comprehensive international exhibition on renewable energy offers guests opportunities for regional communication and access to the latest energy technology. At this exhibition, the forthcoming SolaX X1Boost G4, X1Mini G4, and X1Hybrid LV made their debut, which was quite impressive. Also, other SolaX residential and C&I solutions were presented.
Thailand is the first ASEAN (Association of Southeast Asian Nations) member state to institute the equivalent of a feed-in tariff (FiT), and more solar power capacity has been installed in Thailand than in any other of the 10 ASEAN members. By 2024, Thailand plans to add 50 MW of residential rooftop solar and increase up to 250 MW. Additionally, it has set the goal that by 2037, 30% of the power mix would come from renewable sources.
The first show of SolaX on-grid inverters X1 Boost G4 and X1 Mini G4 as well as energy storage inverter X1 Hybrid LV must be stated as the first item. The most advanced technology they use will make them the most efficient residential inverters on the current market, outperforming the previous generation in many aspects. And they will be officially launched soon so please keep an eye on SolaX for further information.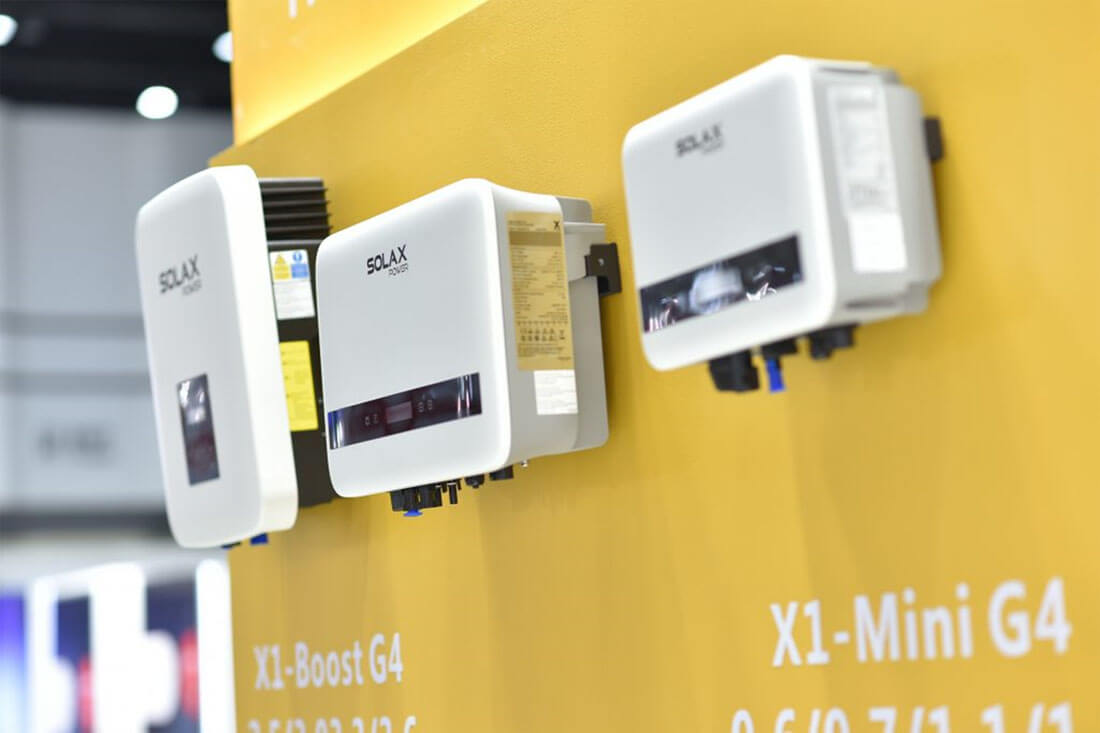 In addition to these planned launches, other SolaX residential and C&I solutions were also in popularity. On-grid inverters like X3 Mega G2 and X3 Forth are perfect for C&I PV installations since they have a maximum efficiency of over 98% and a wide MPPT voltage range of 180–1000Vdc. As for energy storage inverters, X-Hybrid (both single-phase and three-phase) offers many qualities to be proud of. The emergency power supply or 'EPS' switch (only available on 'E' models) enables X-Hybrid to work completely off-grid, ensuring that the home is always powered on. Besides, X-Hybrid's power export limit can be easily set to meet local requirements. SolaX EV-Charger is another product worth mentioning, through the communication between the smart EV charger and SolaX inverter, an intelligent photovoltaic, storage and EV charging energy system can be formed.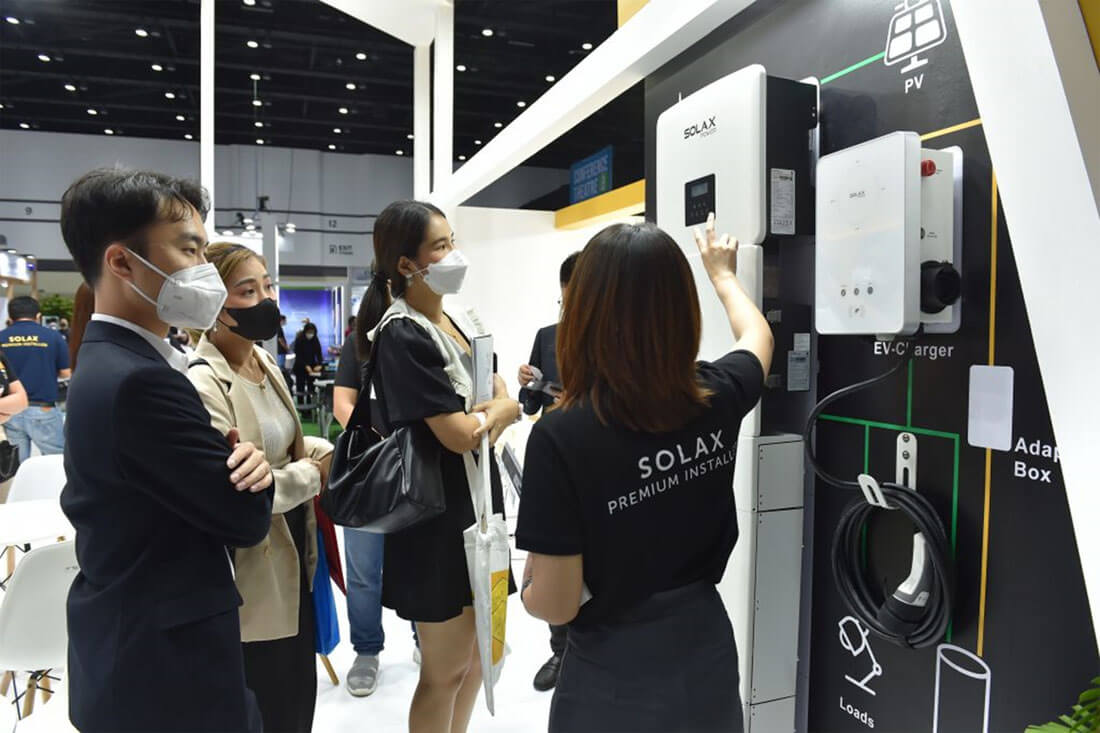 Thailand's solar and renewable energy potential far exceeds what's been installed to date. As an energy storage expert, SolaX Power is eager to boost Thailand's PV market by utilizing its decades of knowledge and technology. SolaX Power strives to be at the solar power front line and to achieve a clean and sustainable future.